Geometry has been an integral element in architecture across cultures and eras. From ancient temples to modern skyscrapers, mathematical shapes and symmetries have been used to design buildings that are structurally sound and visually impactful. This article explores the pinnacle achievements in geometric architecture by spotlighting the top 10 most famous geometric buildings around the world.
What is Geometric Architecture?
Geometric architecture refers to buildings featuring shapes, patterns, symmetries, and proportions derived from geometry. It combines form and function, balancing mathematical precision with visual artistry. Architects use geometric shapes like spheres, pyramids, and spirals to create unified and aesthetically pleasing structures. Principles like symmetry, repetition, and consistent geometries at different scales bring harmony and order. Carefully planned geometric patterns reflect wider cultural geometries and belief systems. The result is architecture that integrates the measurable and immeasurable – designs that are scientifically coherent yet artistically evocative.
This article will journey across the globe to examine structures that exemplify the creative potential of geometry. It highlights key details including the architect, era built, location, signature geometric elements, and visitor information. These 10 marvels of geometric imagination demonstrate that mathematics applied artistically can produce buildings that fascinate and inspire. This survey of geometry's greatest architectural hits will resonate whether you are an avid architecture enthusiast or simply someone who can appreciate the transcendent beauty of structural design.
1. Sydney Opera House, Sydney, Australia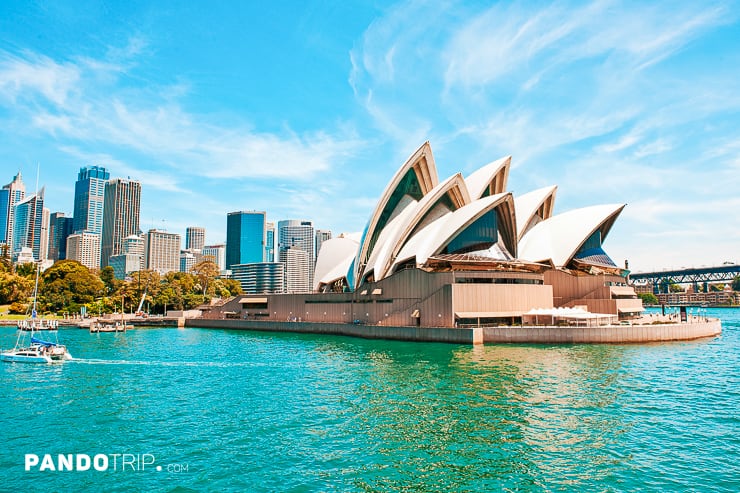 Sitting majestically along Sydney Harbour, the Sydney Opera House is one of the most famous opera houses in the world. Designed by Danish architect Jørn Utzon and completed in 1973, this UNESCO World Heritage Site is a masterpiece of 20th century architecture. The visually stunning exterior features soaring white shell roofs that make the Sydney Opera House an iconic landmark.
Drawing nearer, visitors are treated to a closer perspective of the massive sail-like shells covering a series of vaulted chambers dedicated to the performing arts. More than 1 million tiles clad the exterior in a mosaic pattern on the curved roof surfaces. The vaulted geometry creates drama while optimizing acoustics inside the performance halls.
The shells overlay one another in a sculptural composition reminiscent of shells clustered on a beach. Their smooth curves and pointed ends capture the light beautifully. Visitors can take guided tours to admire the nautical-evocative shells up close and learn about the architect's vision. Promenade cafes onsite offer refreshments along with sweeping harbour panoramas.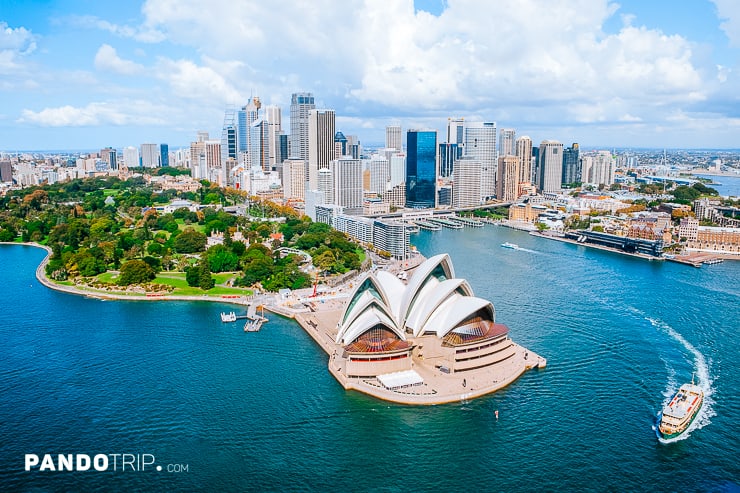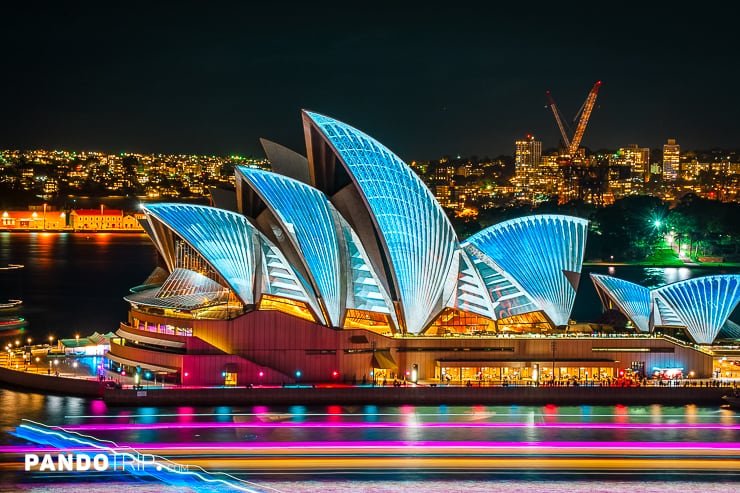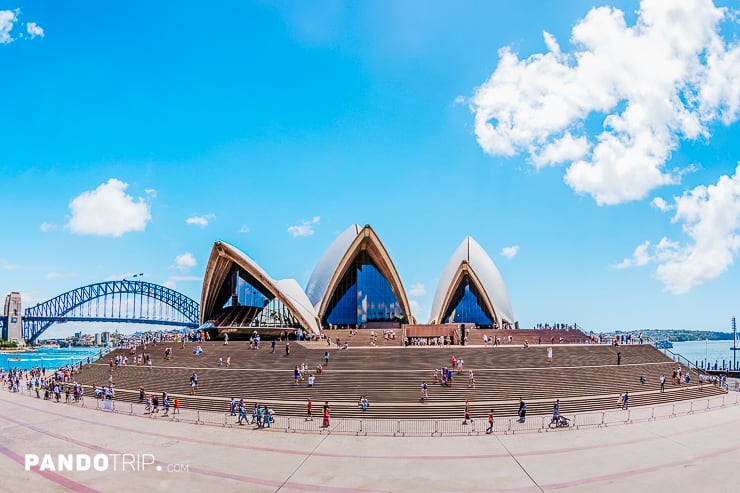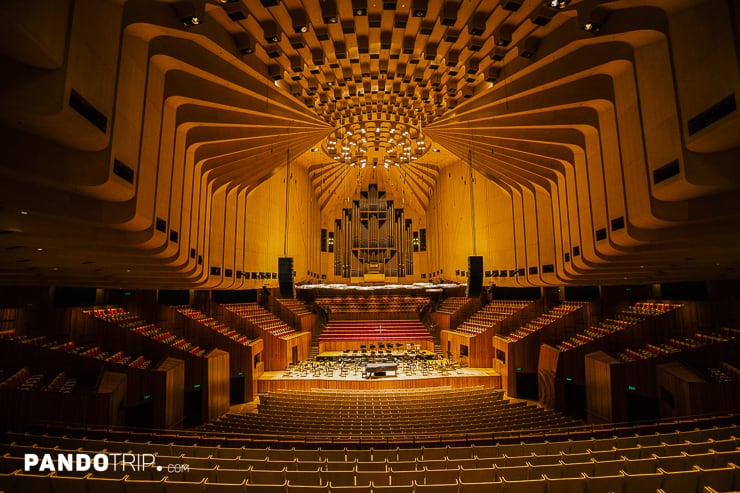 In the evening when illuminated, the Opera House takes on a majestic, otherworldly beauty. The forecourt serves as an ideal vantage point to view the glittering venue against the harbour. The Sydney Opera House continues inspiring awe through its imaginative roof geometry decades after its construction.
2. Solomon R. Guggenheim Museum, New York City, USA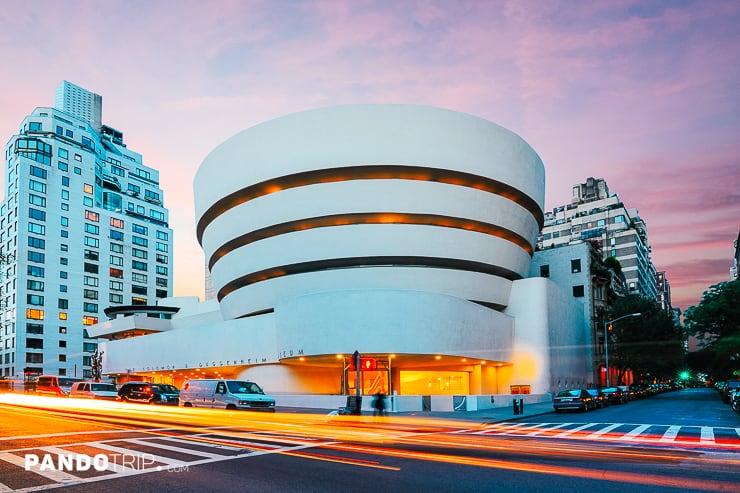 The Solomon R. Guggenheim Museum in New York City is renowned for its architectural individuality. Designed by Frank Lloyd Wright and opened in 1959, the museum's distinct spiral layout was controversial at first but came to be revered as an iconic structure. Inside and out, geometry takes center stage.
As you approach the museum, its round shape and inverted ziggurat outline immediately catch your eye, serving as metaphors for infinity and fluid motion. Inside, a long continuous ramp gallery spirals gently upward, enabling visitors to view modern art exhibits along its curling ascent. The open cylindrical rotunda allows natural light to infuse the bright white spiral.
Wright's express goal was to devise a structure with no distinct beginning or end. The self-supporting spiral design achieves continuity through its curved geometries that echo natural forms like seashells. Moving through the museum, visitors are drawn deeper into space through the hypnotic geometry.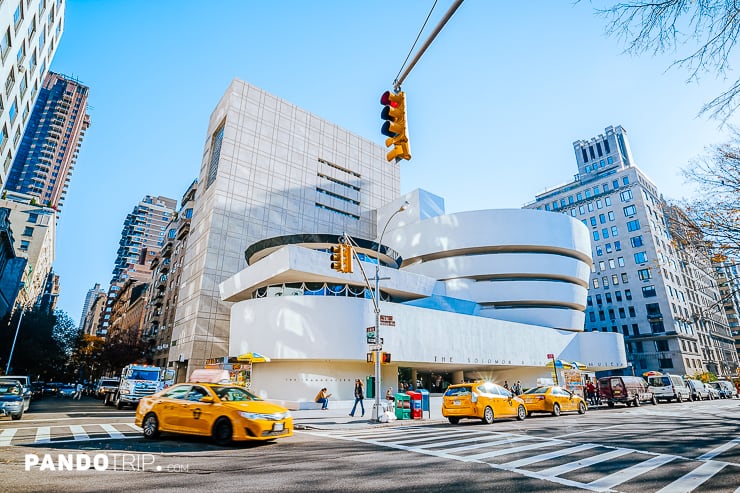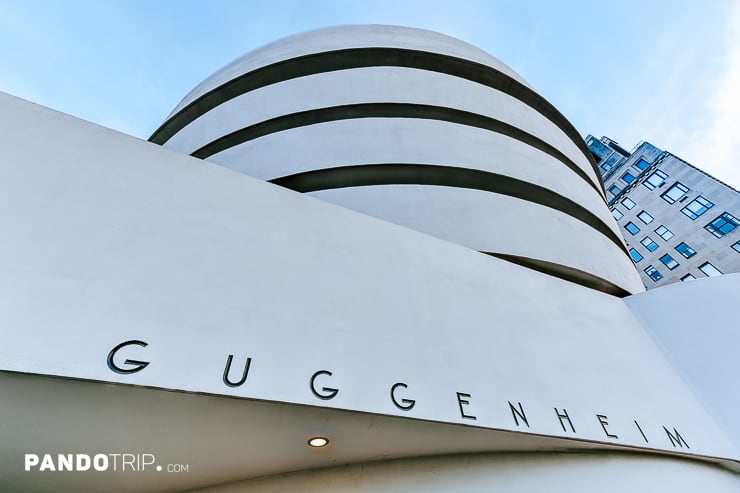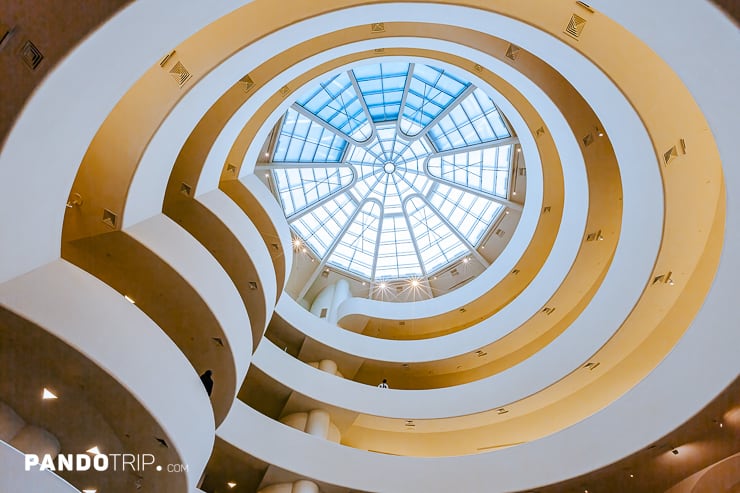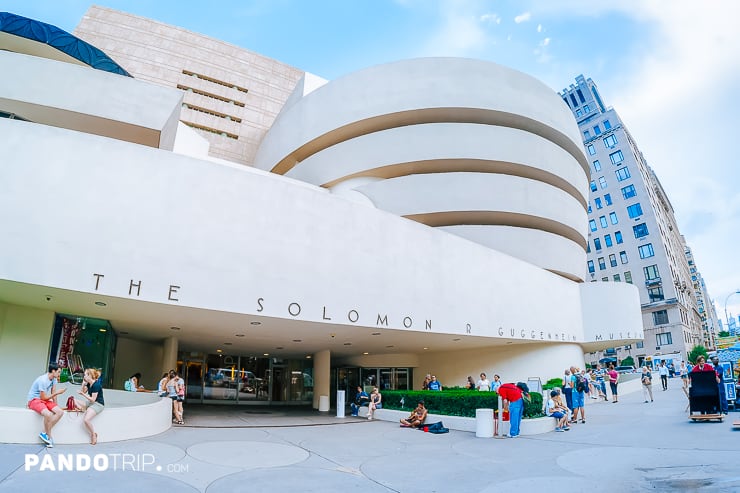 For those venturing to the Guggenheim, tickets can be conveniently purchased online in advance. Digital guides enrich the experience by providing audio details about prominent artworks. Afterward, the museum's cafe overlooking Central Park provides panoramic views to accompany refreshments. From exterior to interior, the Guggenheim's swirling geometric dynamism makes it an architectural icon.
3. Burj Khalifa, Dubai, United Arab Emirates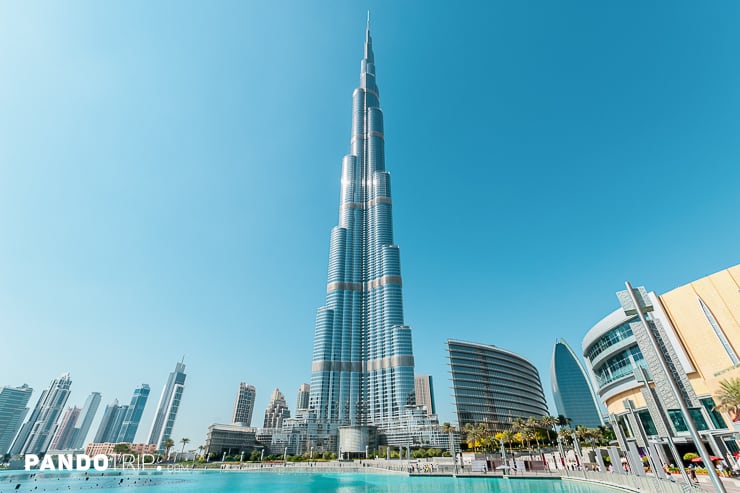 Reaching a record-breaking 828 meters (2,722 feet) into the Dubai sky, Burj Khalifa has redefined possibilities in architecture and engineering since its completion in 2010. As the centerpiece of a vibrant downtown revitalization, Burj Khalifa is a testament to innovative new heights.
Designed by the architectural firm Skidmore, Owings & Merrill, the Burj Khalifa incorporates elements from Islamic art into its three-winged footprint and intricate facade. These traditional touches are infused with a modern, neo-futuristic aesthetic, reflecting Dubai's progressive ethos.
While drawing from the region's artistic traditions, the tower's design also broke boundaries through pioneering geometry. A buttressed core provides stability for the unprecedented height, supported by a triple-lobed shape inspired by local desert flowers. Setbacks divide the building into sections that taper upward in a continuous spiral. This helix shape minimizes wind forces while accentuating the sense of verticality.
Observation decks on the 124th and 148th floors provide panoramic views of Dubai and the surrounding region. For fine dining at unprecedented heights, the award-winning At.mosphere restaurant on level 122 provides a taste of world's highest cuisine. The lounge above on level 155 affords more superlative views from its ranking as the world's highest lounge at 585 meters (1,919 feet).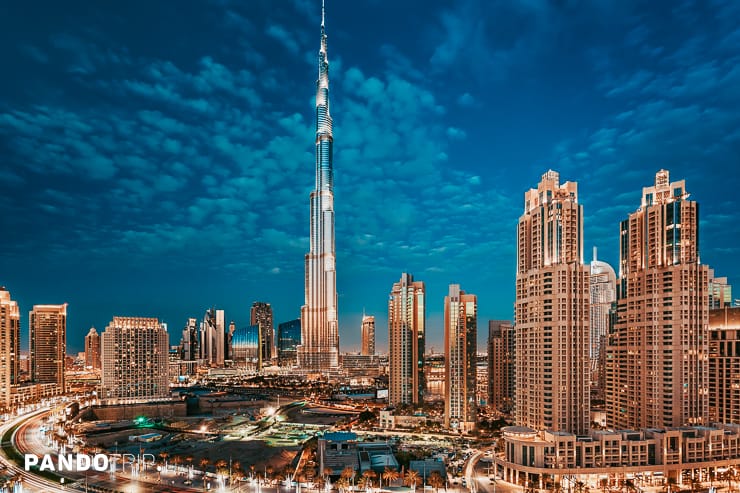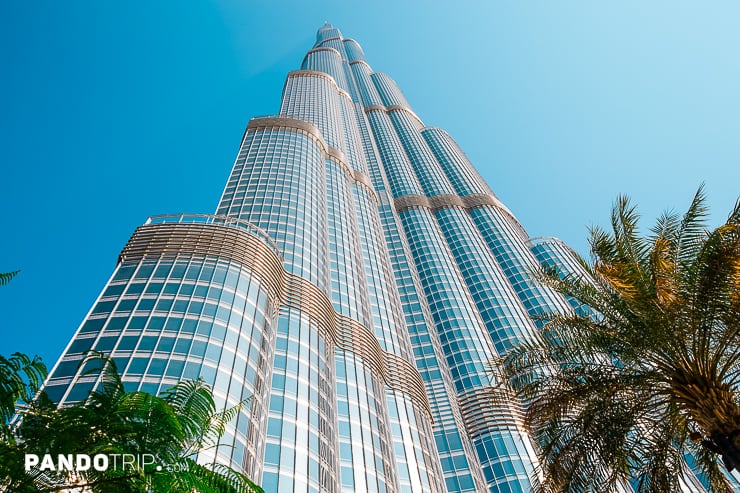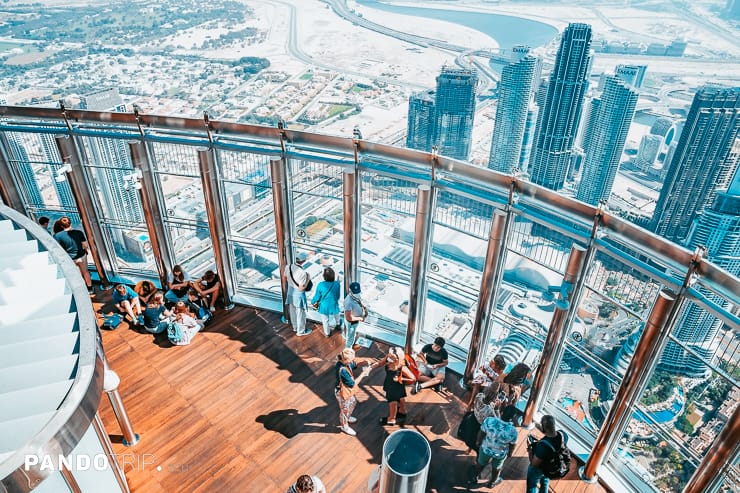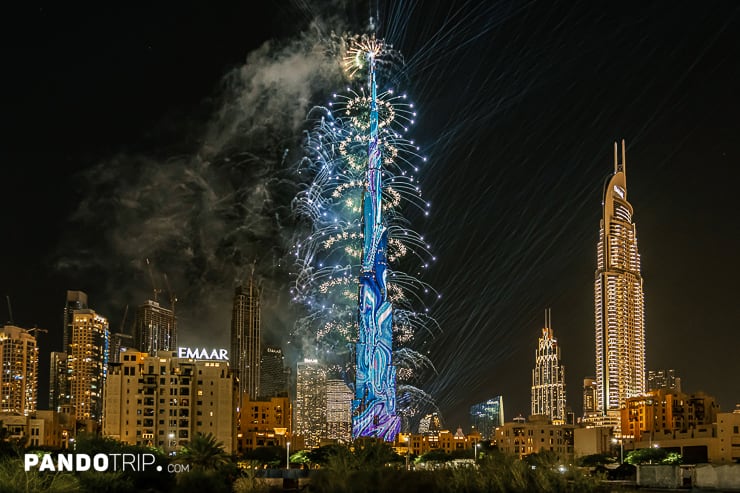 After sunset, Burj Khalifa illuminates in dazzling choreographed light shows with varying displays. Themes range from tributes to abstract artistry. Most famous is the New Year's Eve show, hailed as one of the world's best fireworks displays for its pyrotechnic extravagance befitting Burj Khalifa's proportions. This architectural accomplishment was engineered to break records, including its status as the world's tallest building. From top to bottom, Burj Khalifa exemplifies geometry and engineering on an unprecedented scale
4. Las Setas de Sevilla, Seville, Spain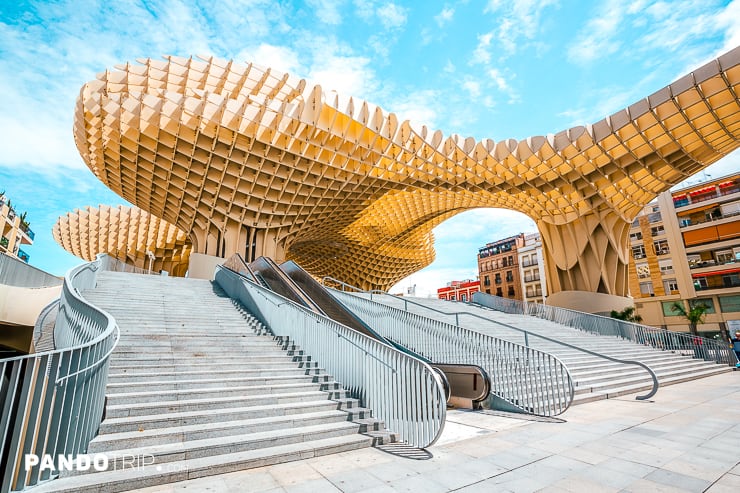 Rising from the old quarter of Seville, Spain is the awe-inspiring structure known as Las Setas de Sevilla, or "Mushrooms of Seville." Completed in 2011 and designed by Jürgen Mayer H., this massive wooden architectural composition resembles a sprawling honeycomb of six giant mushrooms.
Upon arrival, it's hard to miss the intricate lattice work that forms these umbrella-like shapes. Each one is textured with a waffle-pattern on the underside, reinforcing the thematic connection to mushrooms. These interconnected parasols come together like pieces of an elaborate puzzle, offering a canopy that appears almost organic in its complexity.
For visitors, the main attraction is the viewing platform perched atop Las Setas that provides panoramic 360° views of Seville. At night, an ethereal Aurora light show illuminates the parasols, transforming them into an art installation. The geometry of the repeated parasols provides both aesthetic impact and structural integrity to support the expansive platform.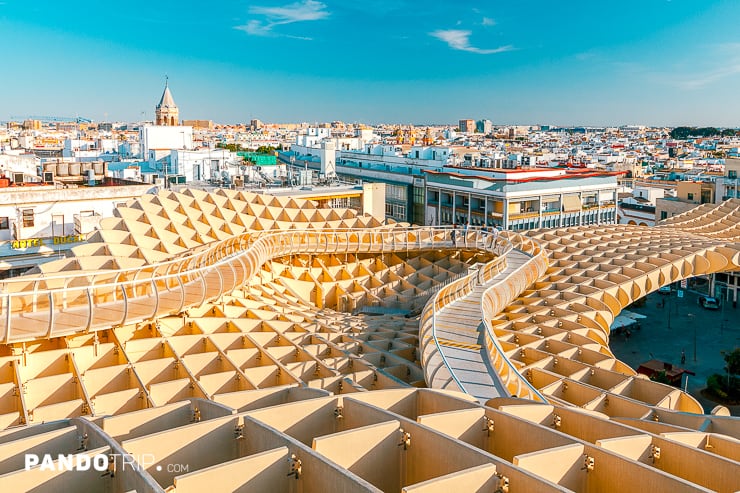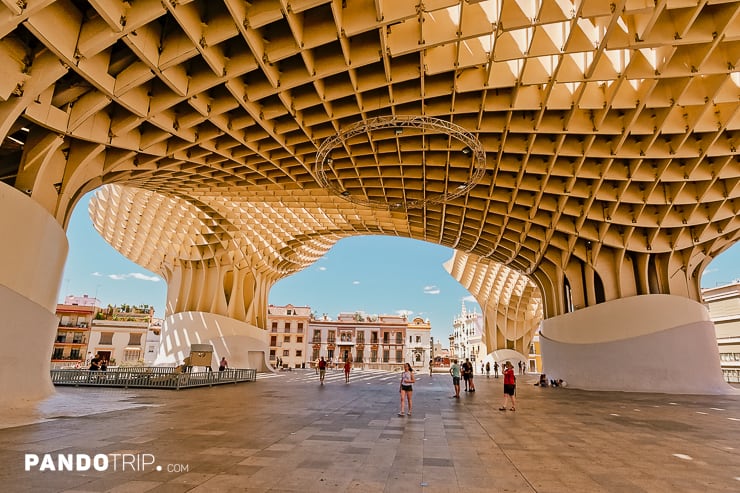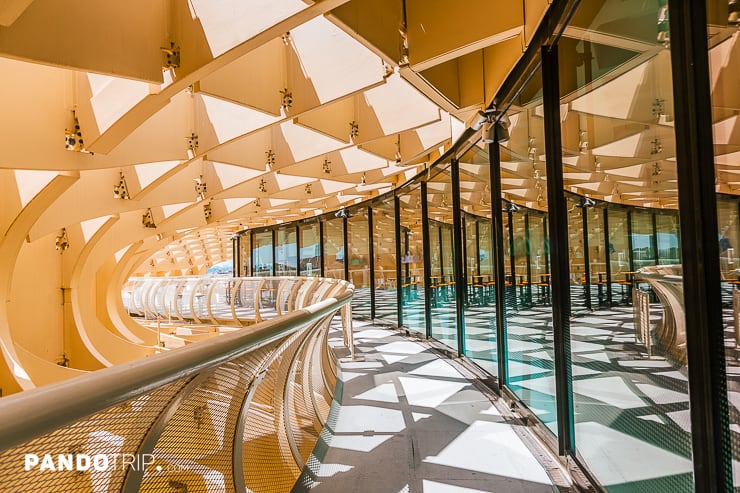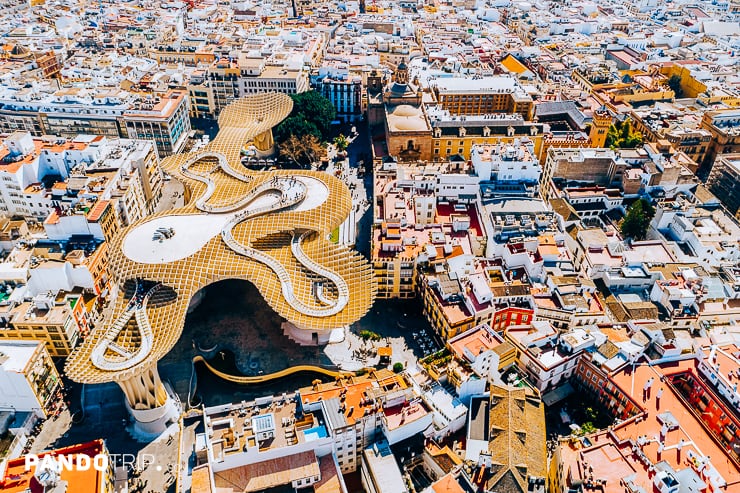 In contrast to the traditional architecture found in much of Seville, Las Setas de Sevilla makes a bold contemporary statement. The massive honeycomb design establishes itself as a modern reinterpretation of the city's classic aesthetic. Notably, it is one of the largest all-wooden structures in the world, an engineering feat given its scale and complexity. This breathtaking wooden grid, with its otherworldly mushrooms sprouting upward, demonstrates innovation in geometric architecture.
5. Taj Mahal, Agra, India
Revered as one of the most famous landmarks in the world, the stunning Taj Mahal in Agra, India is a marble mausoleum commissioned in 1632 by Mughal emperor Shah Jahan to honor his beloved wife Mumtaz Mahal. This architectural masterpiece seamlessly blends Indian, Persian, and Islamic styles.
As you walk toward the Taj Mahal, the sprawling symmetrical facade captures your attention. At the heart of this symmetry is a grand central dome, accompanied by four lesser domes. Step inside, and you'll find this balance persists. A central chamber houses the royal tombs and is surrounded by smaller chambers and connecting hallways. The walls and archways boast geometric designs, meticulously crafted from an array of precious and semi-precious stones.
The Taj Mahal exemplifies geometric harmony through its domes, minarets, and other features arranged in proportional sizes. The painstaking workmanship required over 20 years and 20,000 laboreres to complete. Sunrise and sunset bathe the gleaming white marble icon in ethereal pinkish hues.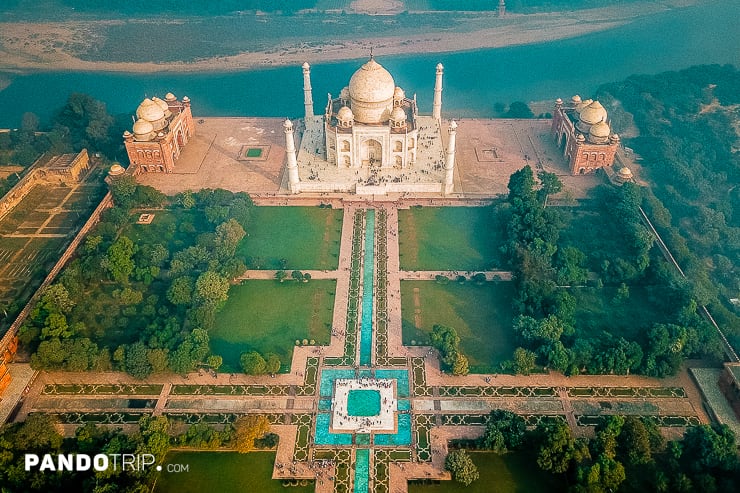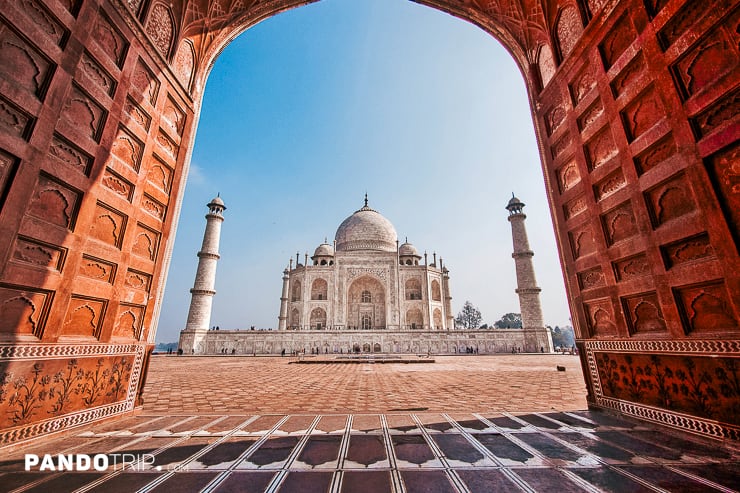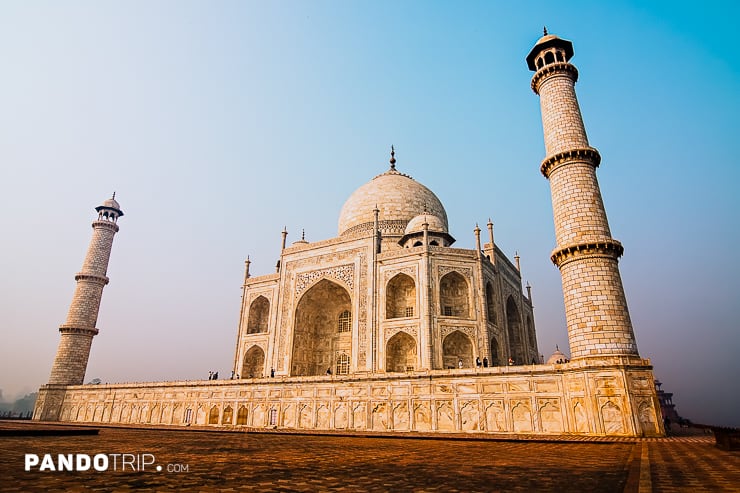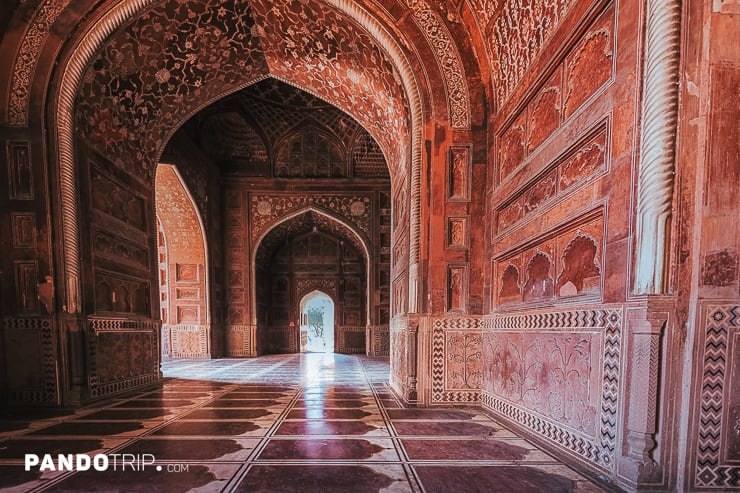 Visitors can amble the sprawling grounds to admire the Taj Mahal from all angles before entering to behold the ornate stone inlays and passages firsthand. Skip-the-line tickets help avoid long queues. The Taj Mahal remains a superlative embodiment of Mughal architecture and immortal symbol of enduring love.
6. Habitat 67, Montreal, Canada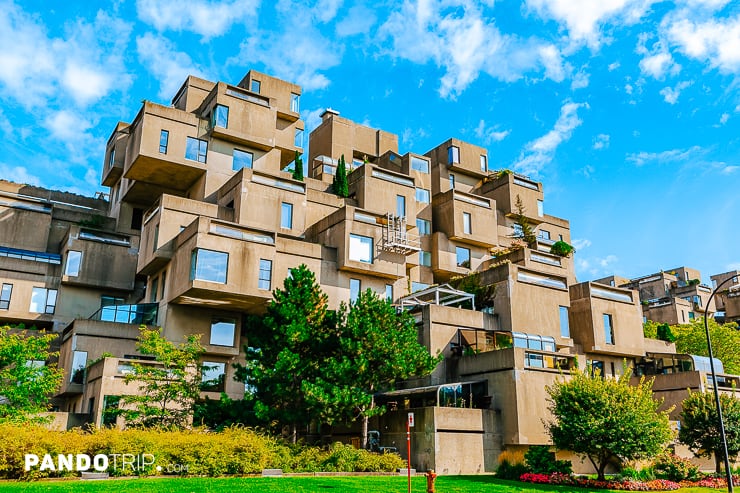 Rising from the Saint Lawrence River in Montreal is the fascinating modular complex known as Habitat 67. Designed by architect Moshe Safdie for the 1967 World's Fair Expo 67, this experimental housing structure comprises 358 prefabricated concrete boxes assembled in various stacked, angled and cantilevered arrangements. Habitat 67 exemplifies innovative geometric possibilities using prefabricated forms.
Approaching Habitat 67, one first notices how the concrete modules are clustered together like an abstract hillside village. The boxes are configured in a variety of combinations, with some standing straight and others canted at angles, extending outwards in gravity-defying cantilevers. The assemblage of boxes layered in different orientations resembles cubes in a giant's pop-up toy.
Exploring Habitat 67 up close, visitors can stroll through public plazas and residential quadrants to examine the unique modular composition. Inside select units, the concrete exteriors give way to contemporary interior design and panoramic views through the extensive window configurations. From various perspectives, Habitat 67 enthralls the eye with its asymmetrical, dynamic geometry.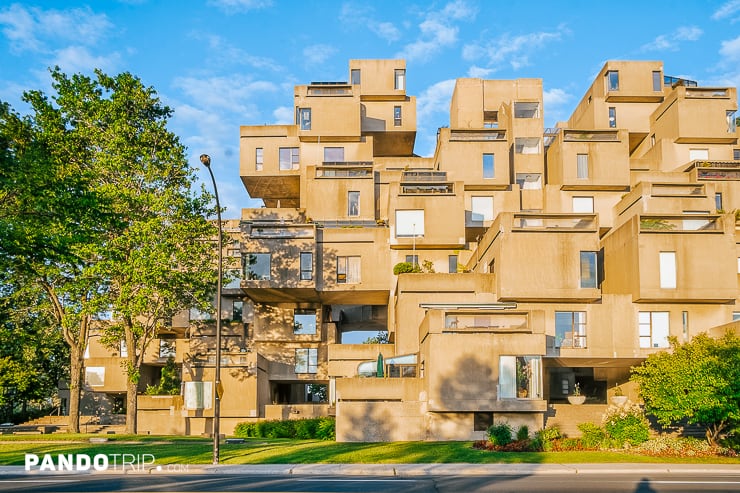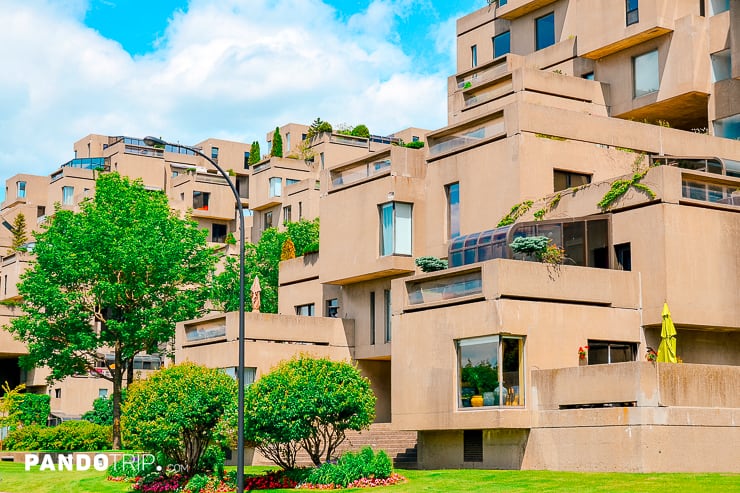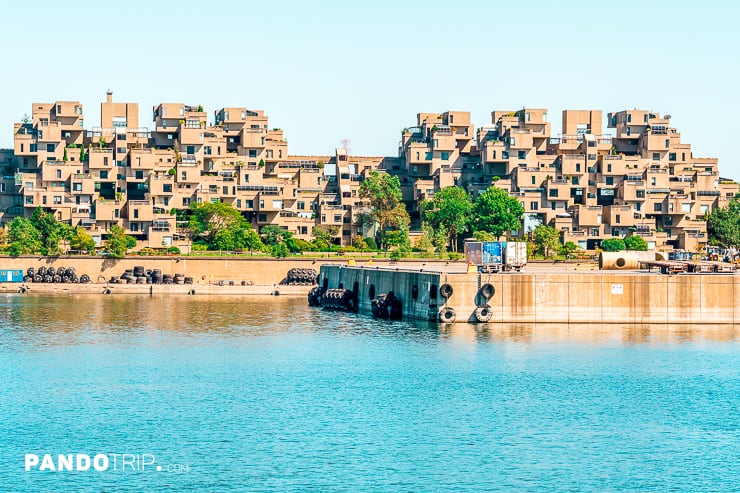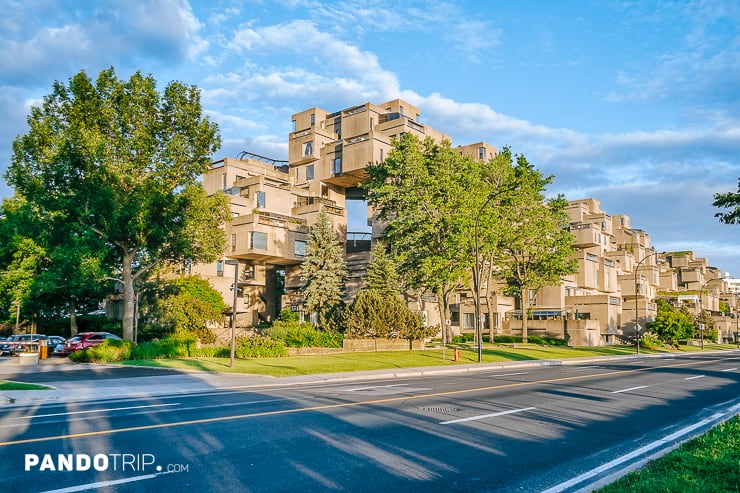 Though initially conceived as an experimental solution to suburban sprawl, Habitat 67 faced budget overruns and rents too high for its target demographic. Despite being controversially termed both a "failed dream" and an architectural triumph, Habitat 67 gained heritage status in 2009 and is currently a tenant-owned private residence. Safdie himself lives in one of its penthouse apartments.
7. Guggenheim Museum, Bilbao, Spain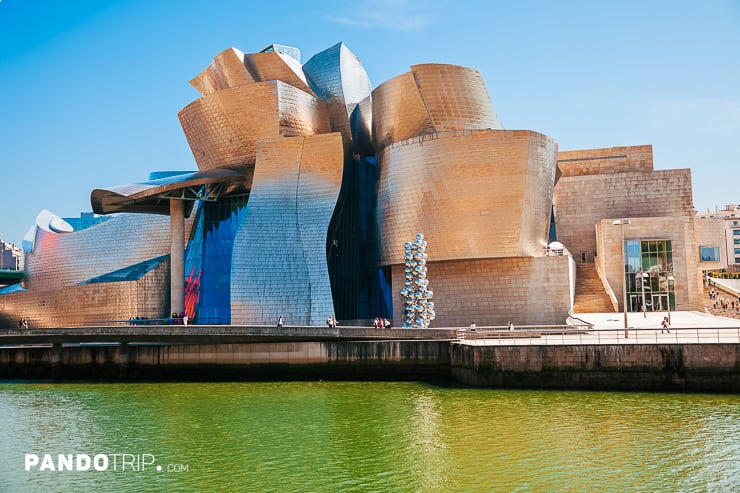 Along the Nervión River in northern Spain gleams the titanium-clad curves of the Guggenheim Museum Bilbao. Designed by Frank Gehry and opened in 1997, this architectural landmark features sweeping irregular shapes enveloped in shimmering titanium panels. Dramatic and futuristic, the museum resembles an otherworldly ship docked in the city.
Up close, visitors can admire the organic, asymmetrical geometry of the building's exterior as it reflects the sun and sky. Over 33,000 individual titanium tiles create the free-flowing shapes that appear almost liquid. From various vantage points, the museum's volumes and angles transform – no two perspectives are alike. The curves contrast strikingly with the traditional straight-lined buildings of Bilbao's old city nearby.
Inside, gallery spaces feature more of Gehry's signature sloping walls, tilted floors, and curving organic forms. The central atrium soars upward several stories, filling the interior with natural light. Guided tours provide insight into the museum's contemporary art collections and the history of the Guggenheim.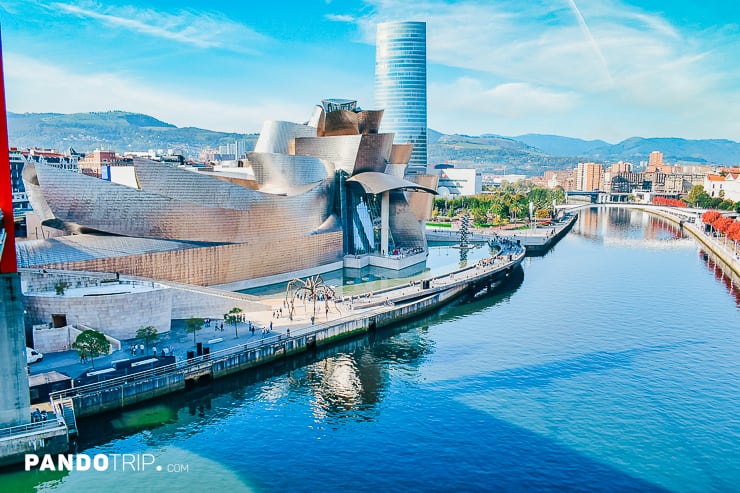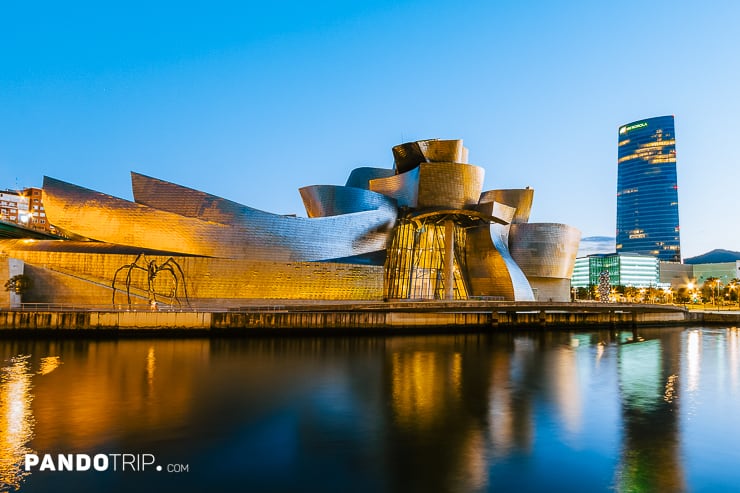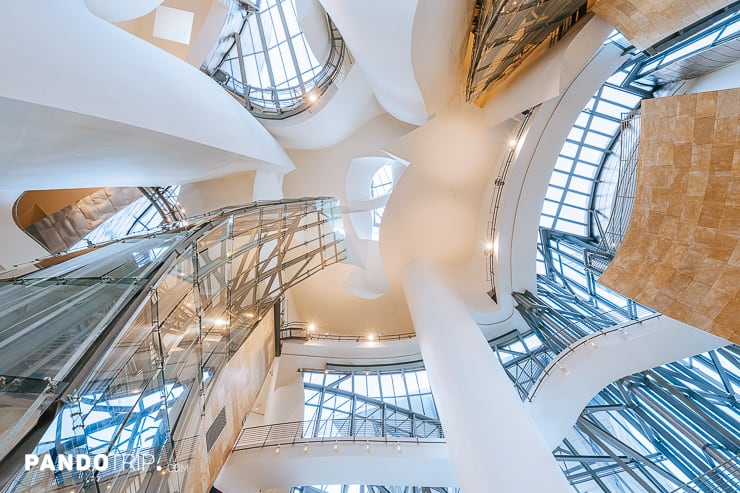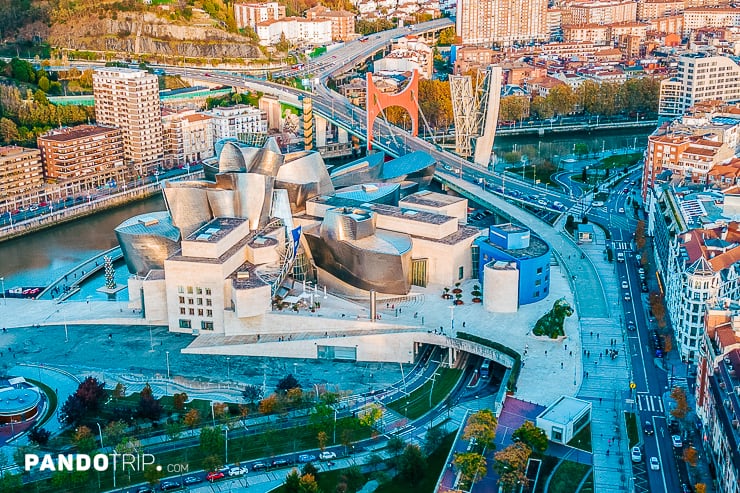 The Guggenheim Museum Bilbao has been hailed as an architectural wonder that visually revitalized the city and placed Bilbao firmly on the cultural map. Its gleaming titanium curves, resembling some futuristic behemoth landed along the river's edge, have become an iconic symbol of Bilbao's urban transformation. The museum's geometric imagination and audacious design reveal artistry in architecture.
8. Beijing National Stadium, Beijing, China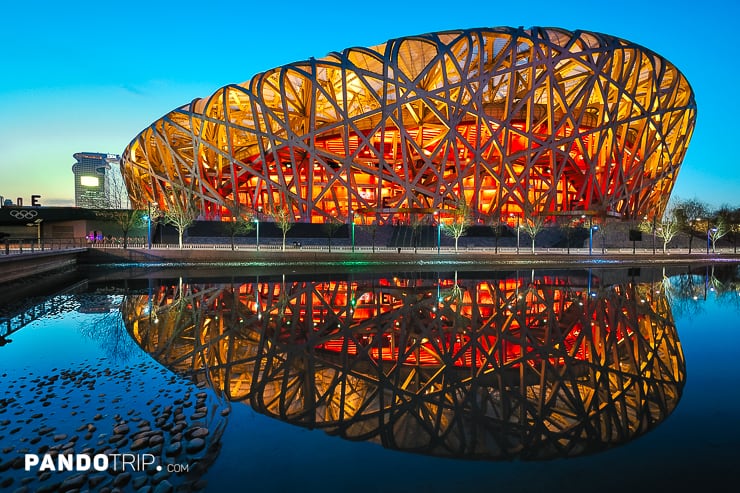 Nicknamed the "Bird's Nest" for its intricate steel latticework exterior, the Beijing National Stadium is an architectural marvel exemplifying innovation in structural design and geometry. Built in 2008 as the centerpiece stadium for the Beijing Olympics, this massive arena can seat 91,000 spectators. Designed by architecture firm Herzog & de Meuron, the stadium's signature crisscrossing steel beams form a sphere shape that resembles a woven bird's nest.
From afar, the steel lattice enrobing the concrete inner stands appears almost delicate, belying the 42,000 tons of steel used to construct it. Up close, visitors can admire the geometric complexity of the crisscrossing beams and examine how they interlock. Sunlight filters through the open framework to illuminate the stadium interior, creating dynamic visual effects. Despite its immense size, the stadium structure rests on only a few supports, giving the illusion that this metallic sphere is hovering over the ground.
Inside the arena, audiences are surrounded by the nested geometry. Suspended screens provide vantage points to gaze out and admire the twisted steel beams wrapping the stadium. At night, creative lighting transforms the arena into glowing spectacle.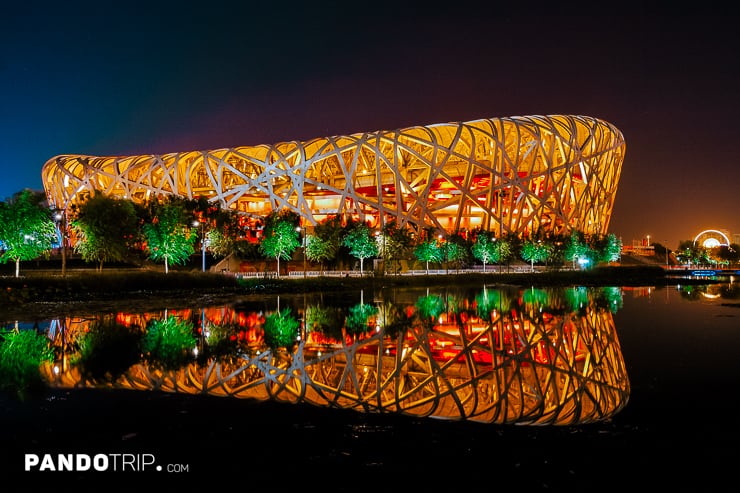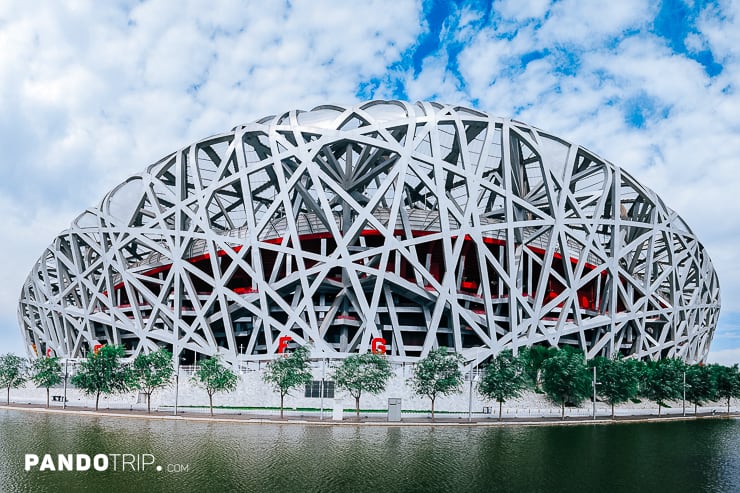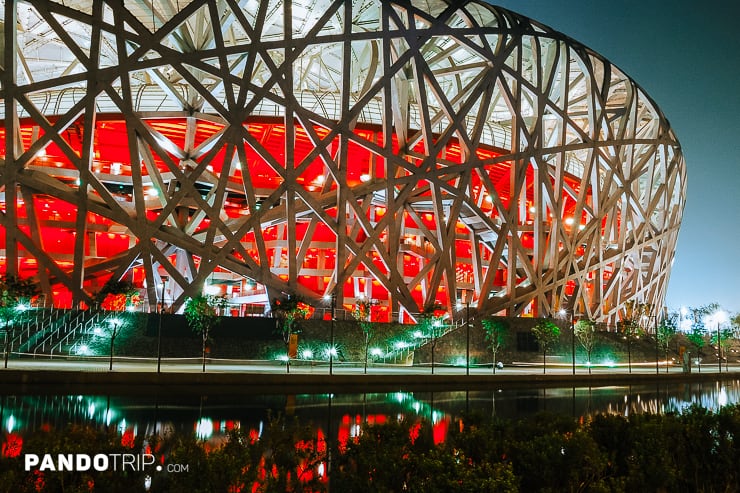 The stadium's irregular steel lattice exoskeleton was an architectural and engineering feat, employing cutting-edge technology to construct. Today, the Beijing National Stadium stands as a monument to innovation, its woven metallic geometry creating an unforgettable signature structure that cements its status as a modern architectural icon.
9. Louvre Pyramid, Paris, France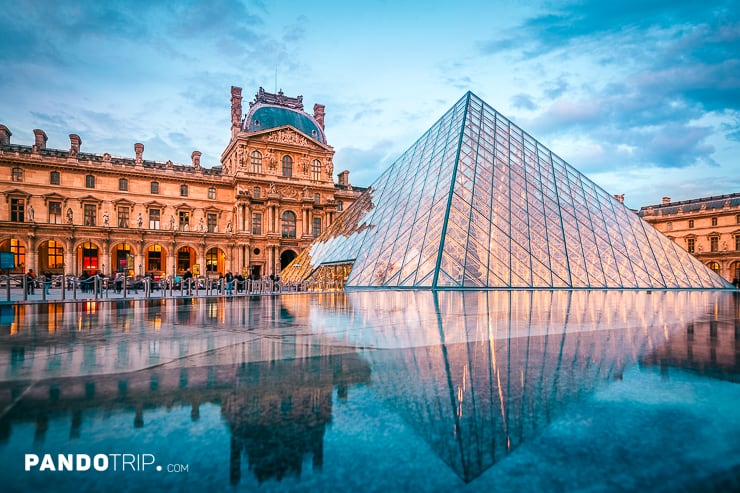 In the vast courtyard of the Louvre Palace in Paris sits the prominent glass Louvre Pyramid, gleaming in the sunlight. Completed in 1989 as the main entrance to the Louvre Museum, this 70-foot tall pyramid was designed by the architect I.M. Pei to blend modern style with the classic French Renaissance architecture surrounding it.
The Pyramid is constructed from over 670 individual glass segments and 70 triangular glass panels set within a steel frame. From afar, it appears almost lace-like, with open gaps throughout its structure allowing the sun to shine on the underground lobby below. Up close, visitors can admire the pyramid's geometry and admire how the glass panels fit seamlessly together.
Pei chose the triangle shape purposefully for its sense of lightness and strength. The pyramid form also embodies a convergence of global cultures within the walls of the Louvre, one of the world's most visited museums. Below the pyramid, visitors from around the world queue up and interact before entering the museum.
At night, the Louvre Pyramid radiates a different but equally impressive beauty, illuminated from within by white lights that make the entire structure glow. The translucent pyramid hovers almost ethereally in the darkness, its pale form beckoning visitors inside.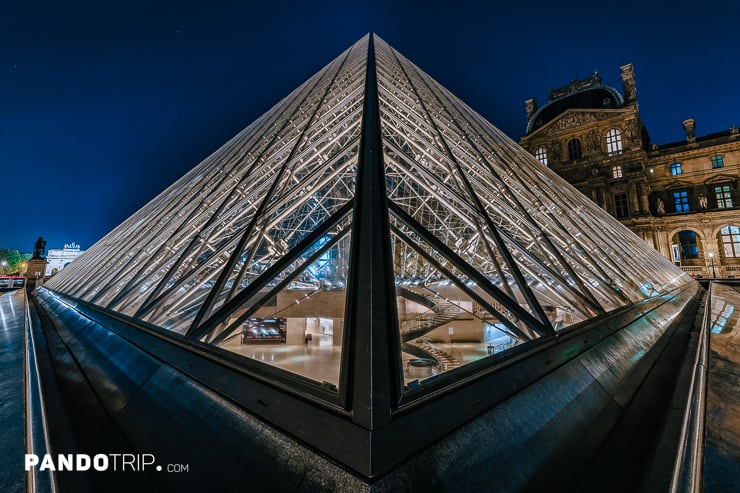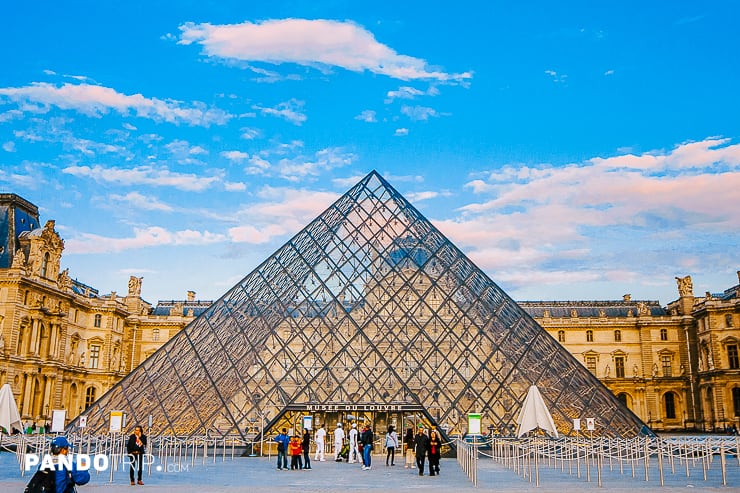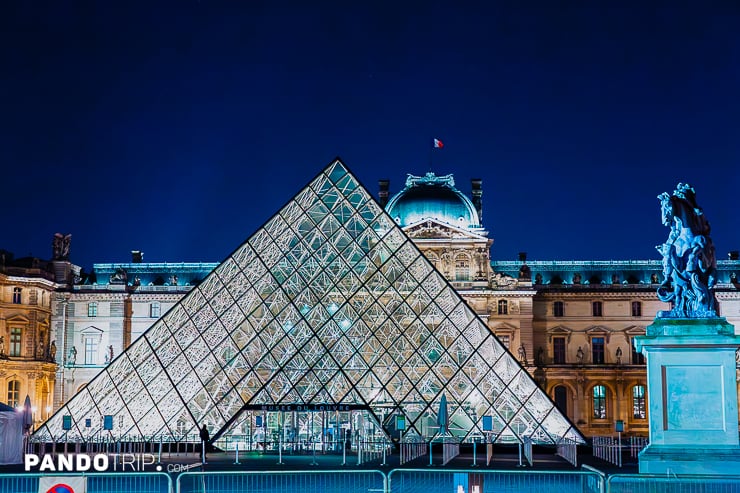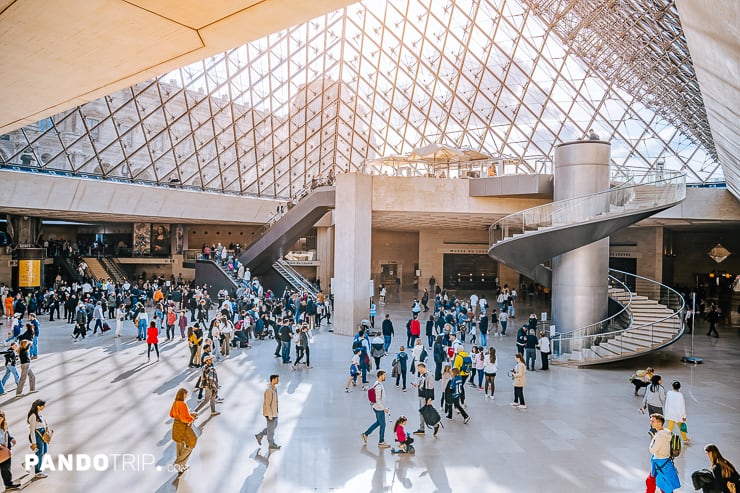 Though initially controversial for contrasting starkly with the classical Louvre style, the pyramid has become an architectural icon, blending modern minimalism with the imposing palace. Pei's design epitomizes innovation, melding past and present in a sculptural geometric marvel.
10. Kuggen Building, Gothenburg, Sweden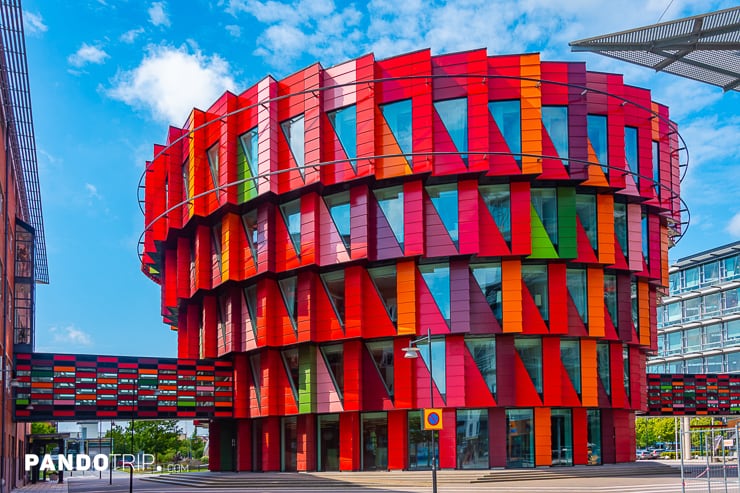 Situated along the Göta Älv River in Gothenburg, Sweden, the Kuggen Building features an eye-catching exterior reminiscent of a pinecone or cogwheel. Completed in 2011 by Wingårdh Architects, this modern structure houses offices, classrooms, and study spaces for Chalmers University of Technology. Its distinctive triangular facade has earned it the nickname "Kuggen" (Swedish for cogwheel).
The most noticeable aspect of the Kuggen Building is its facade of overlapping triangular windows in varying sizes. From a distance, these triangular shapes coalesce into a textured, three-dimensional pattern similar to a pinecone. The triangular pattern allows for more windows and greater light exposure compared to a typical rectangular building facade. The windows can open at different angles to let in fresh air, taking advantage of the irregular triangular shapes.
At night, the illuminated Kuggen Building takes on a new dimension, its glowing triangular windows creating a mesmerizing display. The building has become one of Gothenburg's most photographed landmarks due to its imaginative exterior. Inside, university students and faculty go about their days surrounded by the inspired geometry of the structure.
The Kuggen Building exemplifies creativity and innovation in architectural design. Its pinecone-like facade is both aesthetically appealing and functional, providing ample window access and light. This breathtaking structure proves geometry can transcend the ordinary to produce monumental beauty.