If you are planning your winter holiday, consider these great cities. The places combine urban entertainment, Christmassy atmosphere and even outdoor activities. Towns like Bergen and even Tokyo have wonderful natural retreats for the adventurers. So check this list and share your impressions. Where would you like to go?
10. Sedona, Arizona, USA
The town is famous for the red sandstone formations, that become sprinkled with snowy dust in winter. However the weather remains mild, but there are no crowds during this time of the year, thus you can enjoy tranquil solitude and empty hiking trails. Hot-air balloon trips are offered to admire the sunrise and the rocks, while restaurants and spa treatments will provide a relaxing vacation.
Why to go there?
A nice retreat from the urban hustle and bustle. Breathtaking canyons and great service promise a nice holiday.
9. Banff, Alberta, Canada
Surrounded with mountainous landscape the town is a popular all year round attraction. However in winter it has some exceptional opportunities to offer. Besides the perfect snowy views it provides numerous activities like climbing, skiing, cycling and more. Meanwhile a number of cafes, restaurants, shops and museums will feed your appetite for delicacies and culture.
Why to go there?
Banff Avenue might be one of the most picturesque streets in whole Alberta. Also the versatility of activities definitely makes Banff a desirable destination.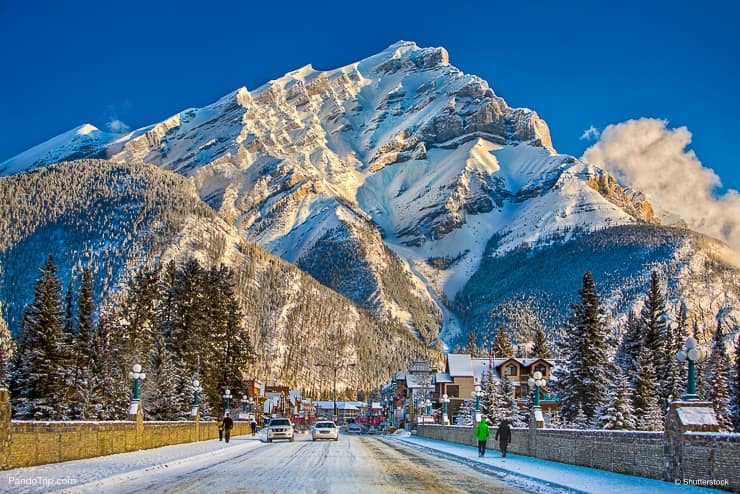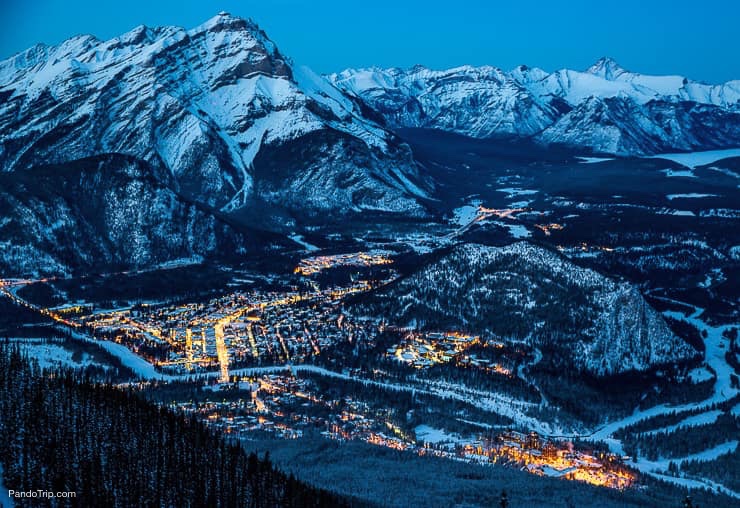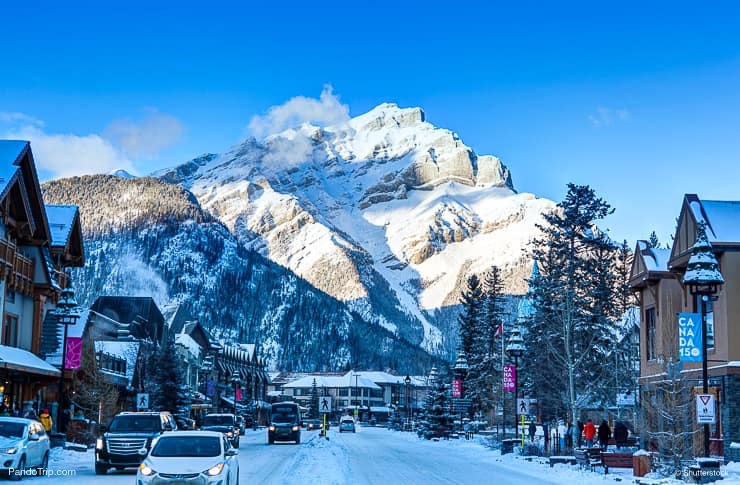 8. Dublin, Ireland
It is cold, there is a lot of snow and even more pubs, that will provide a warm corner and a glass of original Guinness beer. Dublin has been voted to be one of the friendliest cities in Europe. There are also Dublin Mountains and Wicklow Mountains that provide a natural getaway, hiking trails and panoramic views.
Why to go there?
Dublin has a great party life, wonderful beer and cold weather in winter. Also it is proud of its cultural life and music scene.
7. Vienna, Austria
The historic city embedded in the Alpine region is a center of attraction. In winter it provides numerous entertaining activities. The skating rinks like the one in the Town Hall are surrounded with amazing architecture making the experience even more fun. Before the holidays Christmas markets take over the city, where you can find sweets, delicacies and local crafts.
Why to go there?
Vienna is proud of its rich high culture. Winter is the season of opera, balls and Christmas markets, that Viennese are masters at.
6. Transylvania, Romania
The region has many picturesque Medieval towns like Brasov, Sighisoara or Biertan. It is the homeland of the most famous vampire – the Count Dracula. The iconic character is said to have lived in Bran Castle, which is a must see once around. The trip here would really please those, who are hungry for something edgy.
Why to go there?
The region is famous for its wonderful landscapes and historic towns that get covered in a thick layer of snow in winter.
5. Prague, The Czech Republic
One of the most beautiful cities in Eastern Europe sparkles during the winter months. A very popular spot in summer Prague becomes less crowded now. Ice skating rinks entertain the visitors and locals, the Christmas market provides delicacies, wine and music, while Bohemian Carnevale in February provides an authentic and amusing experience.
Why to go there?
Prague is the city to go all year round. Its architecture is impeccable and truly worth seeing once in a lifetime. The capital becomes even more appealing during the holidays and provides a number of cultural activities.
4. Bergen, Norway
One of the most popular towns in the country, embedded in the fjords, surrounded with unspoiled nature, has however preserved the atmosphere of an idyllic Nordic village. Mountains provide opportunities to ski, sledge and hike. Get to the top of Mount Ulriken by a cable car and admire the panoramic views. Visitors are also offered to relax in impeccable Scandinavian SPA centers.
Why to go there?
Norway is a great place in Europe to experience real winter. Wonderful nature, numerous outdoor activities and SPA centers will make the trip to Bergen unforgettable.
3. Tokyo, Japan
The city becomes one dazzling center of attraction in winter. The Christmas lights and sophisticated decorations remind you that this is the country of innovation. You can go shopping, skiing or snowboarding in numerous areas around Tokyo, relax in the hot springs, attend one of the many winter festivals like Tori no Ichi and the Jingu Gaien Icho Matsuri and of course be the first in the world to celebrate New Year.
Why to go there?
Tokyo is the place where you can find all the good things that a big city has to offer, as well as find a retreat and peace in various temples or nature. Numerous activities from skiing to bathing in an onsen and dining at the best sushi restaurants will make your winter holiday a blast.
2. Frankfurt, Germany
The city is proud of the oldest Christmas market in the country! Situated in front of the Town Hall it provides the best Germany has to offer at this time of the year. The beautiful Old Town can be explored by a historic tram Ebbelwoi-Express. Music lovers will be compelled to go to the Alte Oper and enjoy high culture.
Why to go there?
A great place to go in winter and on holidays – after all the Christmas market tradition originated here. Also a variety of cultural events, shopping centers and historic architecture make Frankfurt a desirable destination.
1. NYC, USA
The city that never sleeps – even in the coldest winter. Unlike the West Coast, the East Coast gets covered in a thick layer of snow. It provides a winter-like landscape and all the urban facilities you can think of. Also do not forget beautiful Central Park, which has numerous romantic hiking trails and offers horse carriage rides.
Why to go there?
One of the greatest cities in the world welcomes you all year round. However, the Big Apple knows exactly how to create festive atmosphere and fill up the air with Christmas.