Pristine lagoons around the world provide the best spot to bathe and enjoy water activities. Besides they are embedded in unspoiled natural surroundings, that also provide an exhilarating walk. Some lagoons though can be dangerous – just like the Bloody one in Columbia. Check out this exciting list of ten beauties.
10. Laguna Colorada, Bolivia
Also known as the red lagoon, the shallow salt lake lies in southwest Bolivia, on the border of Chile. It is found in the beautiful Eduardo Avaroa Andean Fauna National Reserve, which fascinates with amazing landscapes, fauna, flora and is a tourist attraction in the country.
Why to go there?
Laguna Colorada is easy to access. The area is surrounded with small villages, where you can spend the night. The spot can be visited as part of the Andes tour. Another famous location – the salt flat De Uyuni – lies not far away.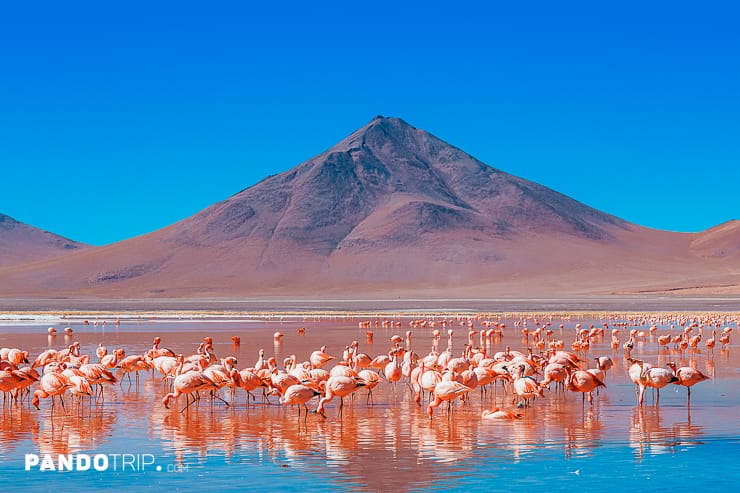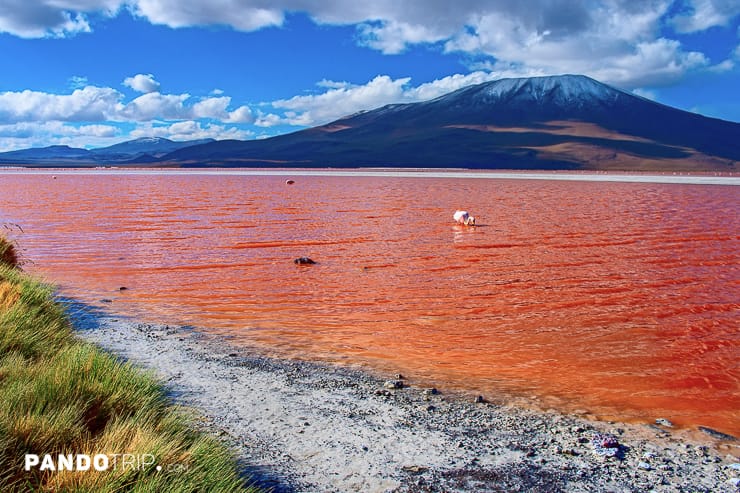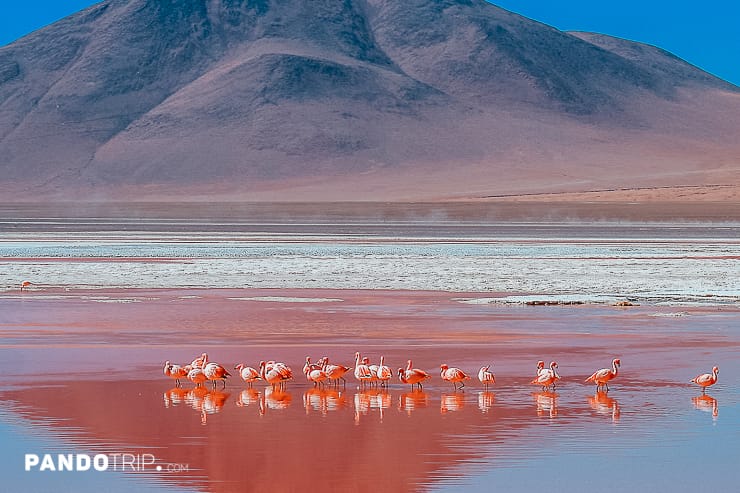 9. Giola, Thassos, Greece
A unique water reservoir, located near the village of Astris, provides a pleasant swimming experience. The Aegean Sea inundates the lagoon with water, which gets much warmer than in the sea. It is indeed one of the most popular bathing sites here!
Why to go there?
Not only it is a unique natural pool, but the water is much warmer than in the sea and more pleasant to swim.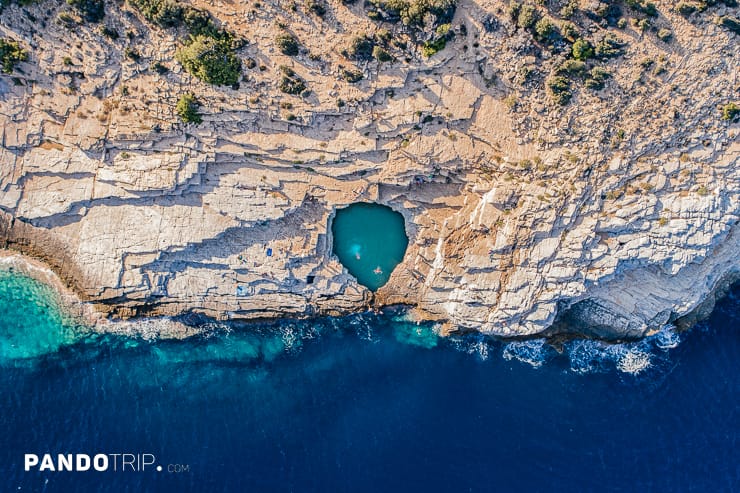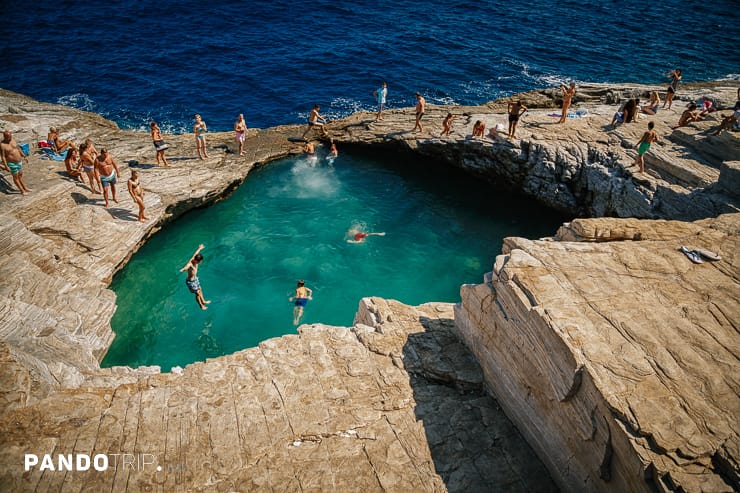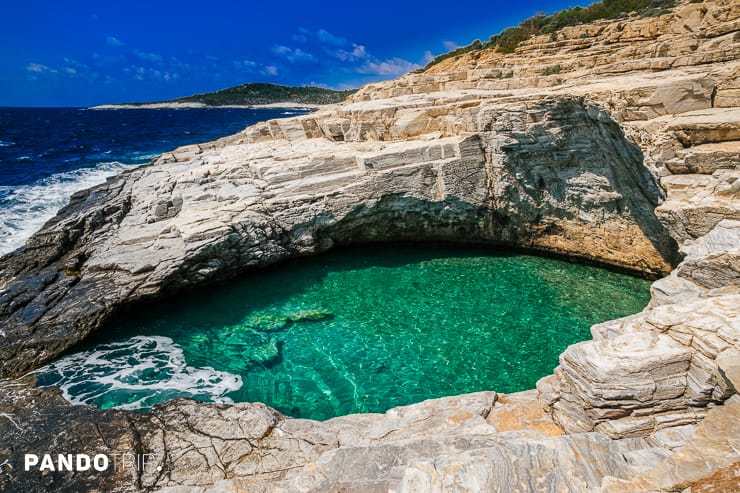 8. Ölüdeniz, Fethiye, Turkey
A beautiful holiday destination in Southern Turkey provides with indeed an unforgettable holiday. Expect an abundance of stunning blue lagoons, surrounded with mountainous range – the tallest peak of Mount Babadag, which is 2000 m high, provides great panoramic views.
Why to go there?
Turkey is a great holiday destination, with plenty of pristine beaches, entertaining resorts and hospitable locals.
7. Blue Lagoon, Grindavík, Iceland
Geothermal spa just 40 minutes away from capital Reykjavík is the most popular spot on the island, which is filled with amazing landscapes and natural wonders. However, the relaxing natural spa is the most tempting attraction. The water temperature reaches 37–39 °C (98–102 °F). Rich with silica, sulphur and other minerals, the water is really beneficial for your health and skin.
Why to go there?
The spa center also provides its guests with the various services: massages, treatments, products made of the Blue Lagoon water. Guests can go to the restaurant, bar and cafe between the sessions of enjoying the spa.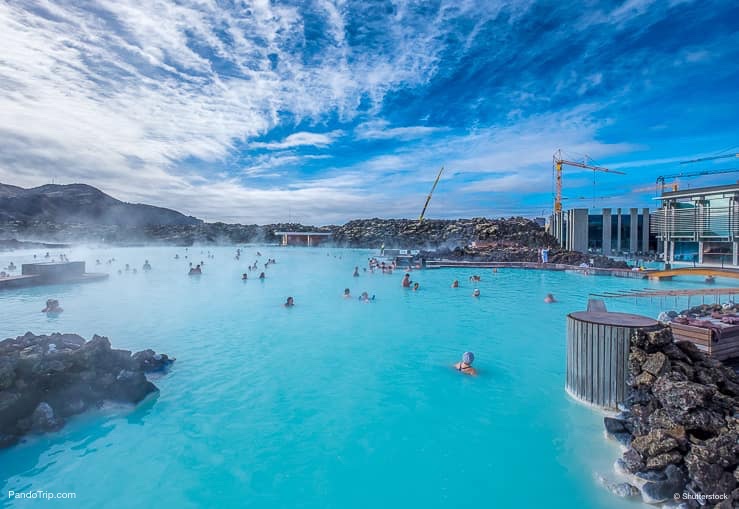 6. Lençóis Maranhenses National Park, Maranhão, Brazil
Known as the desert lagoons found among the sandy dunes, these natural wonders attract visitors from July to September. A sandy scenery is not a desert, though. But it definitely looks like one, therefore, the lagoons add up to the uniqueness of the park. Water is crystal clear, warm and perfect for swimming.
Why to go there?
This is a true natural wonder, worth seeing.
5. The Venetian Lagoon
It is basically the city of Venice, which is situated on water. The main water-traffic corridor in town is Grand Canal, which stretches across the heart of Venice. Exploring it and other smaller canals by gondola provide great fun. After all, water plays the most important part here: also go to the restaurants and try dishes made of fresh fish, that has just been caught in the lagoon.
Why to go there?
Venice – the jewel of Italy – is one of those cities that you must visit at least once in your lifetime.
4. Four Seasons Resort Bora Bora, Leeward group, French Polynesia
Often being referred as the best island in the world, Bora Bora is indeed a divine place. The luxurious Four Seasons Resort is famous for the villas built right into the lagoon – along with the crystal clear water and warm climate a signature of the Leeward group. The turquoise lagoon tempts to swim and snorkel all day long.
Why to go there?
This is one of the most famous villas-over-water resorts in the world. The guests can find all they need for a perfect vacation in this world quality resort: SPA and fitness centers, tennis court, rooms for events, infinity pool.
3. The Brando, Tetiaroa, French Polynesia
Famous actor Marlon Brando discovered Tetiaroa atoll and made it his own private getaway. The atoll features the most pristine lagoon we have seen so far. Mr. Brando and later owners were always very eco-conscious, making it their prerogative to preserve the natural environment. The present sanctuary was opened last year and proudly welcomes the most selective vacationers.
Why to go there?
Immaculate service and style, luxurious villas and ultimate tranquility. Two restaurants serve a blend of Polynesian and French cuisine. This is truly a paradise on Earth.
2. Lord Howe Island, Australia
Although very beautiful, the remote island is not open to everyone all the time. Only 400 visitors are allowed to be there at a time. Because of that, the natural beauty of Lord Howe Island has been well preserved. It holds unique and rare animals, volcanic peaks, rainforests and, of course, a coral reef, which can be observed from the crystal clear water lagoon.
Why to go there?
No pollution, no tourist traffic! A quiet piece of heaven on Earth. It is found only two hours from Sydney.
1. Puerto Balandra, Baja California Sur, Mexico
The striking coastal area is surrounded with red mountains, features eight beaches and a turquoise lagoon. Crystal clear water in the lagoon usually reaches 30° C and is perfect for exploring diverse marine life: corals and hundreds of species of colorful fish attract scuba divers. It is also perfect for swimming and sun bathing on soft white sand.
Why to go there?
Busy city of La Paz is found nearby, making Balandra a pleasant getaway from urban hustle and bustle. On the contrary: unspoiled nature is preserved in Balandra and no tourist facilities, apart from a few restaurants and diving rentals, are developed.