Enjoy winter? Or maybe there is not enough of it where you live? Take a look at these incredible sites created by snow and ice. Many of them look unearthly and once again prove nature to be a genius artist.
10. Tadami River, Aizu, Fukushima, Japan
The snowfall in Aizu is one of the heaviest in Japan. The Tadami line goes through the region and the bridge above Tadami River. During winter the forests in Aizu become covered in snow, thus creating this spectacular site.
How to get there?
Easy access by train from nearly any city in Japan.
Read more: Fukushima
9. Snake River, Wyoming, USA
The river runs through a diverse surroundings – from its headwaters in Yellowstone National Park, Grand Teton National Park, Hells Canyon National Recreation Area and other parks. During winter its headwaters look amazing, especially from above.
Why to go there?
To see the river you can choose from many different parks and locations.
Read more: Snake River
8. Snoqualmie Falls, Seattle, Washington, USA
The waterfall is one of the most scenic attractions in Seattle, surrounded with the beautiful park. The site became worldly known after Twin Peaks – a cult TV show. The slopes of the falls freeze in winter and create these gorgeous icicles.
How to get there?
A short ride from Seattle. There is a nice viewpoint, which enables to admire the falls comfortably.
Read more: Snoqualmie Falls
7. The Blue Pond, Biei, Hokkaido, Japan
The pond is famous for its incredibly blue water color. The protruding trees look especially beautiful during winter. The white landscape becomes unearthly with the blue water. It became a famous tourist attraction after Apple used the photo for their OS X Mountain Lion.
How to get there?
Go there from Biei – a picturesque town.
Read more: Blue Pond
6. St. Joseph North Pier, Michigan, USA
Built on Lake Michigan, which is one of the Great Lakes of North America, the pier has even two lighthouses. During winter the waves crash to the pier and frost it. As a result, the amazing ice formations cover the lighthouses and look like from a fairy tail.
How to get there?
You can walk to the pier from Tiscornia Park.
Read more: St. Joseph North Pier
5. Perito Moreno, Santa Cruz Province, Argentina
The monolithic glacier is the main attraction in Patagonia. The visitors can explore the glacier by hiking on it. Floating ice blocks and icebergs add up extra beauty to the glacier, whose icy peaks make it a unique site.
How to get there?
Buses from El Calafate take off daily. The road to Perito Moreno is also very picturesque.
Read more: Perito Moreno
4. Rhaetian Railway in the Albula/Bernina Landscapes, Switzerland
The line is said to provide the most beautiful train route in the world. It is indeed amazing, especially during winter, as the region is covered in a thick layer of snow.
How to get there?
Albula links Thusis on the Hinterrhein with St. Moritz spa resort in Engadine. From here Bernina Express takes off to Davos or Tirano, Italy.
Read more: Rhaetian Railway
3. Abraham Lake, Alberta, Canada
Temperatures may fall below -30 degrees Celsius here, thus making this big lake freeze. The unique circles are frozen bubbles of methane gas, coming from the depth. This creates the unusual phenomena, which looks so incredible in winter.
How to get there?
The artificial lake lies on North Saskatchewan River in western Alberta.
Read more: Abraham Lake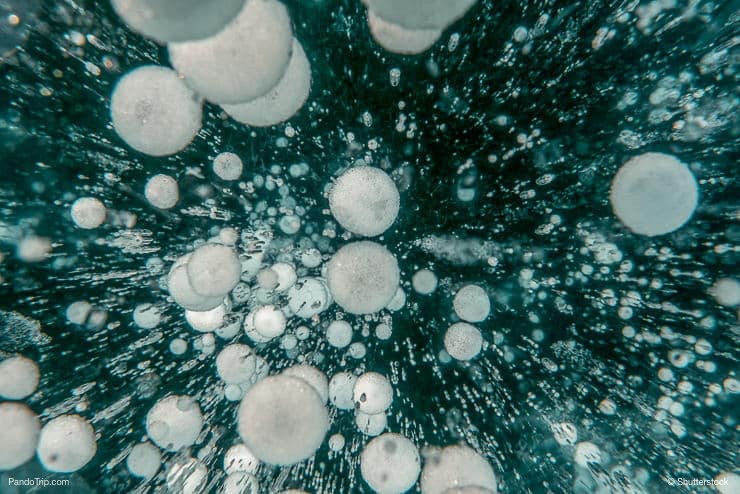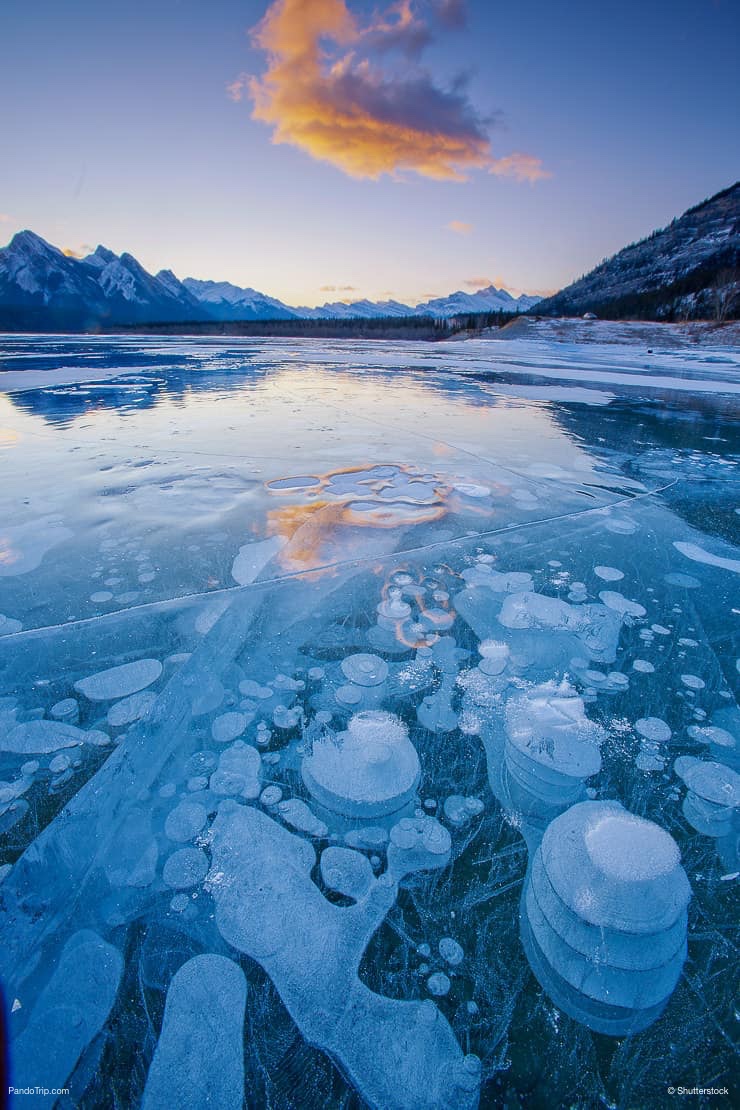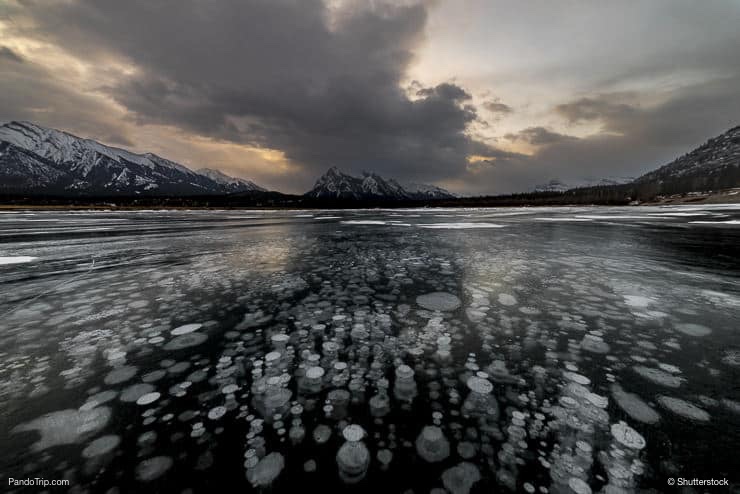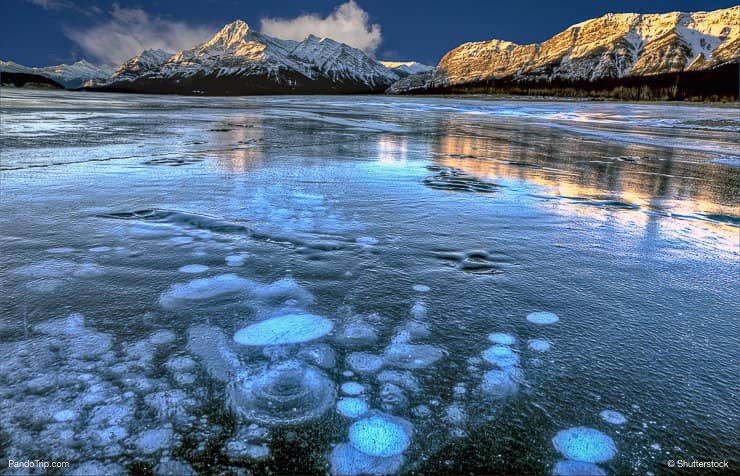 2. Blue River, Greenland
The river is fed by a melting glacier, therefore its shape changes every year. However, it is one of the best places to go kayaking. And the crystal clear water on the white surface creates amazing landscapes.
How to get there?
By plane from Canada, Denmark or Iceland. By ship from USA, Canada, Europe. In Greenland visitors travel by planes and ships.
Read more: Blue River
1. Lake Baikal, Siberia, Russia
The deepest and oldest lake in the world reaches 1,642 m (5,387 ft) depth and becomes a gorgeous spot when is frozen. These pictures are made during the cold season and depict these amazing ice engravings.
How to get there?
Fly to Irkutsk and then get there by train or bus.
Read more: Lake Baikal
Lead photo by Kent Shiraishi