We all remember those tales as a child, the ones where the Prince meets the Princess, a villain or two attacks, and eventually everyone lives happily ever after; unless of course you were rooting for the witch. Did you know, that those fairy tale castles actually exist and you can visit them all in Germany?
That's right, we've beaten the villains, saved the princesses and slayed the dragons to bring you to top 14 most beautiful castles in Germany. We think it's time you join us on this fairy tale so grab your bags and let's explore these beautiful castles together.
14. Hohenschwangau Castle
From 1932, this once crumbling castle was renovated and used as the childhood home for the 'Mad' King Ludwig II. For many people, this castle is outshone by the nearby Neuschwanstein, number 5 on this list, but if you look closely you'll see that Hohenschwangau Castle is actually bursting at the seams with fairy tales. Take part in the guided tour and you'll come face to face with hundreds of Germanic folklore scenes intricately painted on the walls and even the ceilings. It's a sight that you won't want to miss, believe us!
Pro Tip: Firstly, you'll need to book a ticket in advance and then secondly, purchase a King's Ticket "Königsticket" and enjoy access to Hohenschwangau Castle and Neuschwanstein Castle on the same day for a discounted €25.
Entrance fee: €13.00
Official website: http://www.hohenschwangau.de
Location: Open Google Maps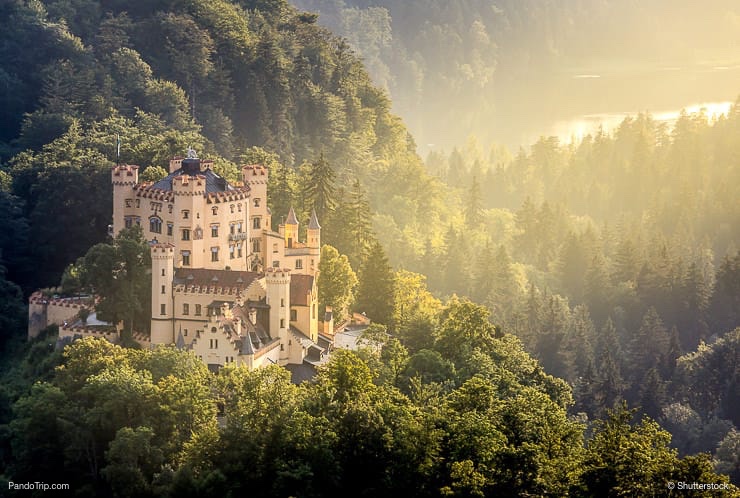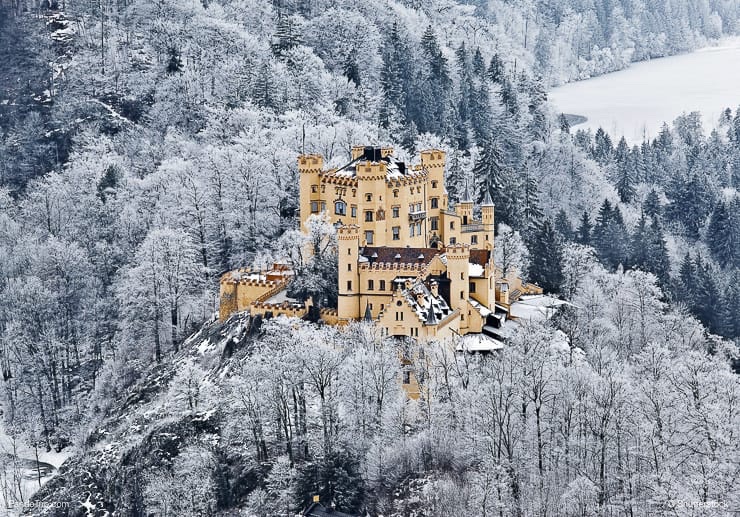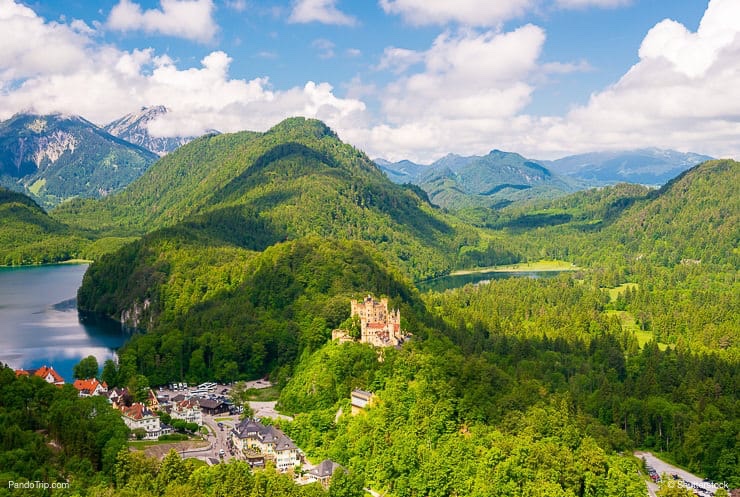 13. Mespelbrunn Castle
One of the most popular day-trips from Frankfurt, this beautiful castle lays on the waterfront and has a moat running around it. Nestled in a quiet valley, this property is still a private residence and so viewings are only offered by guided tours only.
Pro Tip: Be warned that the guided tour is only in German, so either learn the language quickly or purchase an information sheet.
Entrance fee: €5.00
Official website: http://www.schloss-mespelbrunn.de
Location: Open Google Maps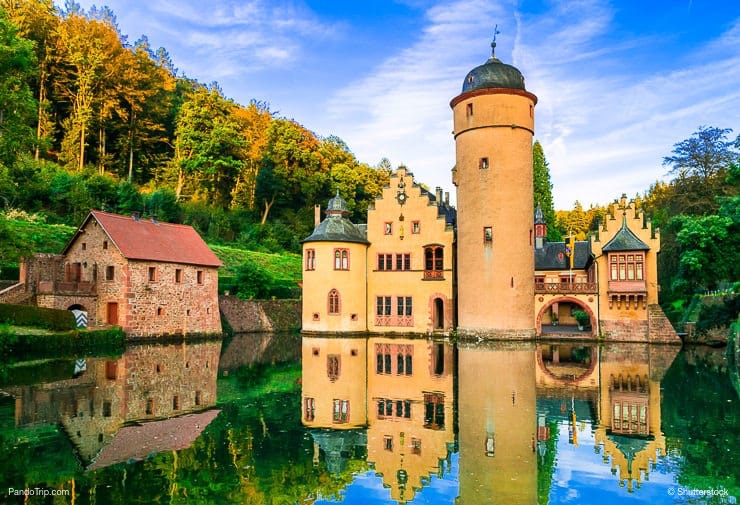 12. Sababurg Castle
If you ever wondered where the inspiration for The Grimms Brothers 'Sleeping Beauty' tale came from this is it. Founded in 1334 the castle part fell into disrepair and the winding flowers began to claim it back with entwining ivy. Hidden deep in the Reinhardswald mountains this castle was once protected by a thick thorn hedge which protected the history within. Nowadays there is a romantic hotel and cafe on the grounds making this one of the most perfect fairytale castles for couples to visit.
Pro Tip: Go with a loved one and stay for a night in the romantic hotel for your own fairytale story. We think that you would particularly enjoy booking a room with a forest view from the balcony.
Entrance fee: €6.50
Official website: http://www.sababurg.de
Location: Open Google Maps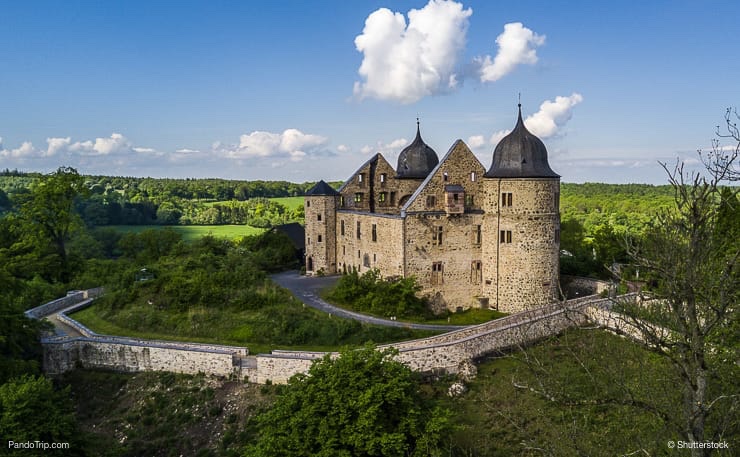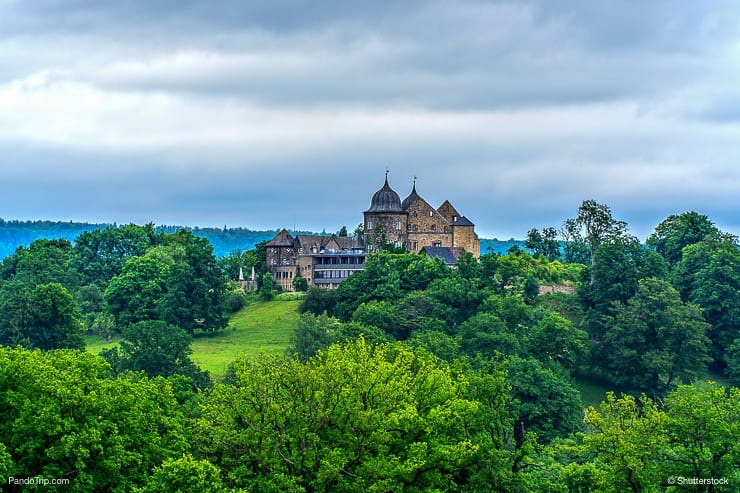 11. Glücksburg Castle
Known locally as the 'castle in the lake' this stunning location will make even the hardiest of us swoon. Built over 500 years ago this castle has done more than stand the test of time; it has become an iconic image of the Glücksburg area and is home to a museum that houses important tapestries, portraits & porcelain.
Entrance fee: €8.00
Official website: http://www.schloss-gluecksburg.de/en/
Location: Open Google Maps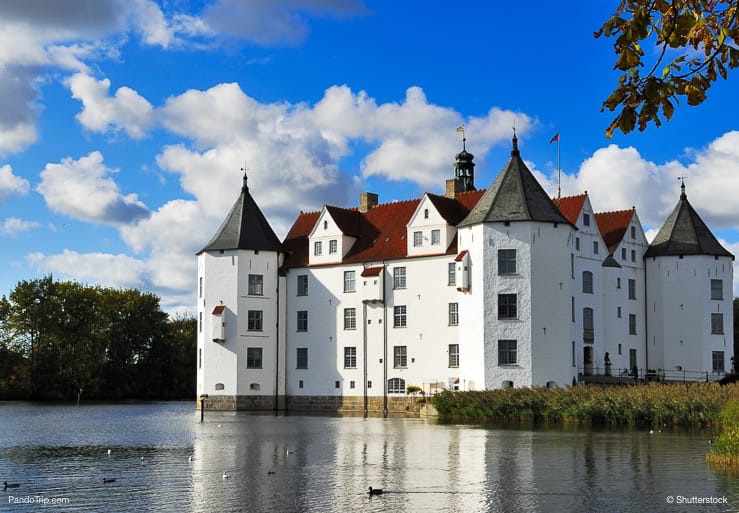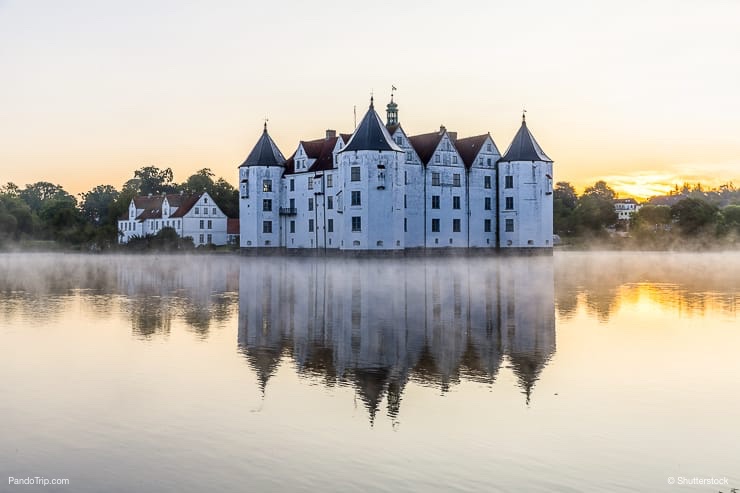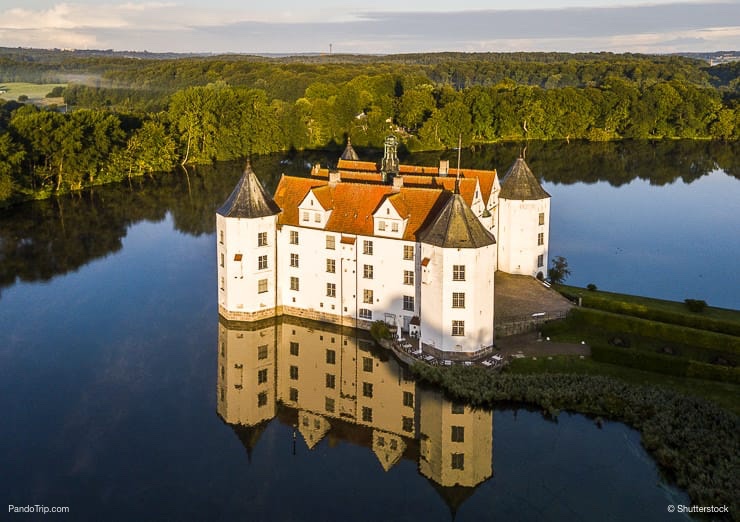 10. Wernigerode Castle
Originally a Medieval fortress this castle, which suffered badly during the 30 Year War harks back to times of unease. Let's just say that we don't believe that all of our fairytale castles should have a 'happy ever after story', and this one, having stood to test of war certainly doesn't, but it is nonetheless, breathtakingly beautiful. Today, there are museum tours which will take you through 40 furnished rooms, some of which are partly original and show the living quarters of the German nobility.
Entrance fee: €7.00
Official website: https://www.schloss-wernigerode.de
Location: Open Google Maps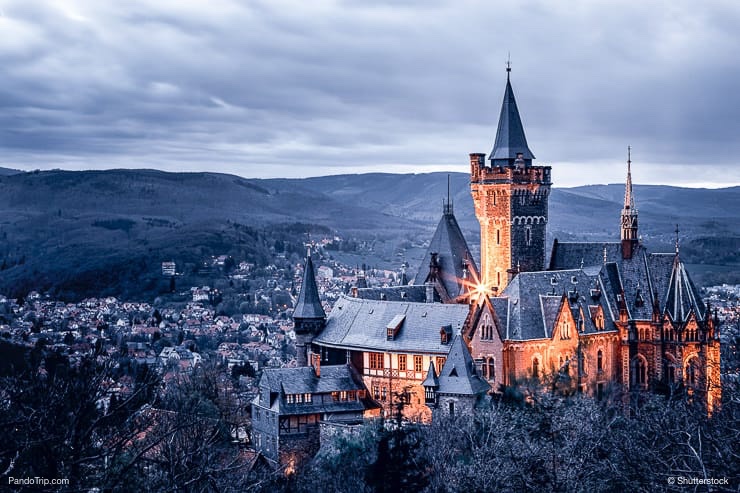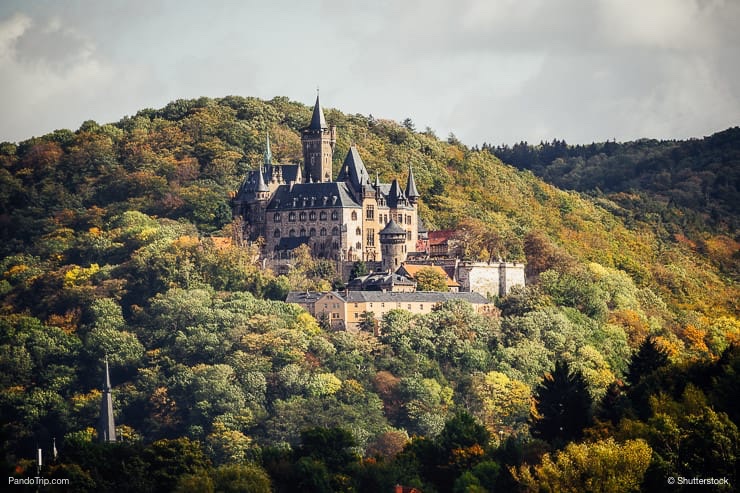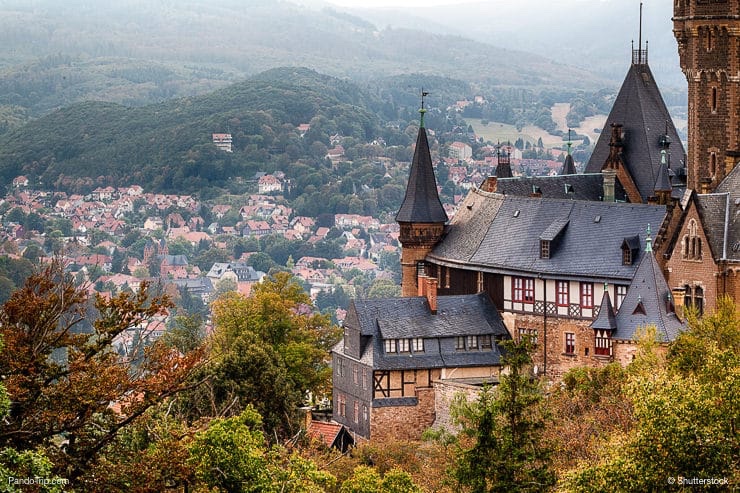 9. Anholt Castle
So the story goes that there was once a love-drunk Count who built the castle as a honeymoon memento. Today it is recognized as one of the most beautiful moated castles in Münsterland. However, people flock to the castle not just for the romantic story and beautiful architecture but also for the surrounding Baroque-style gardens and parks which inspire a sense of awe.
Pro tip: To make the most of your trip we recommend staying in the romantic 4 star 'Parkhotel Wasserburg Anholt' which has a restaurant and patio area with a full view of the castle park, bookable online.
Entrance fee: €12.00 Castle Tour, €5.00 parks
Official website: http://www.wasserburg-anholt.de
Location: Open Google Maps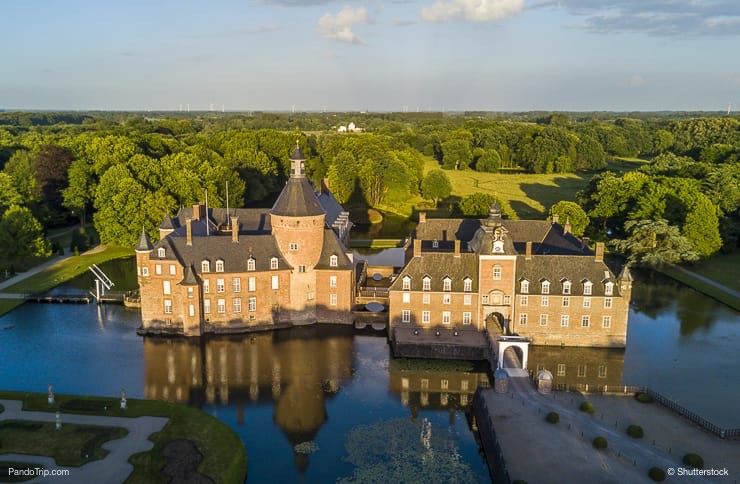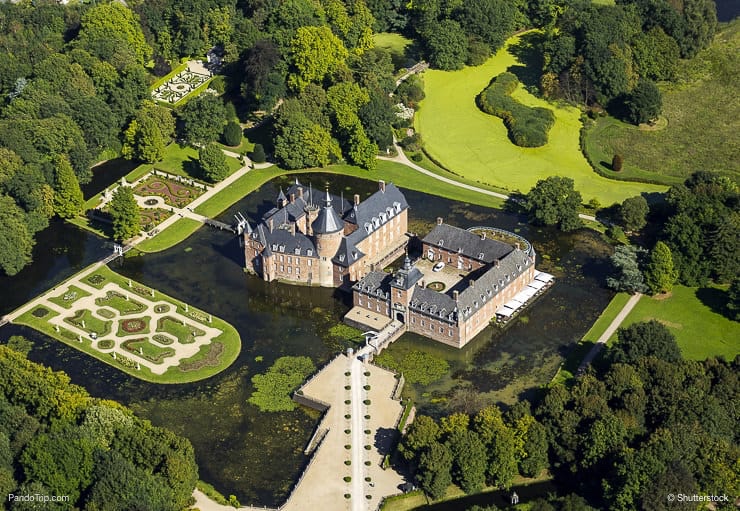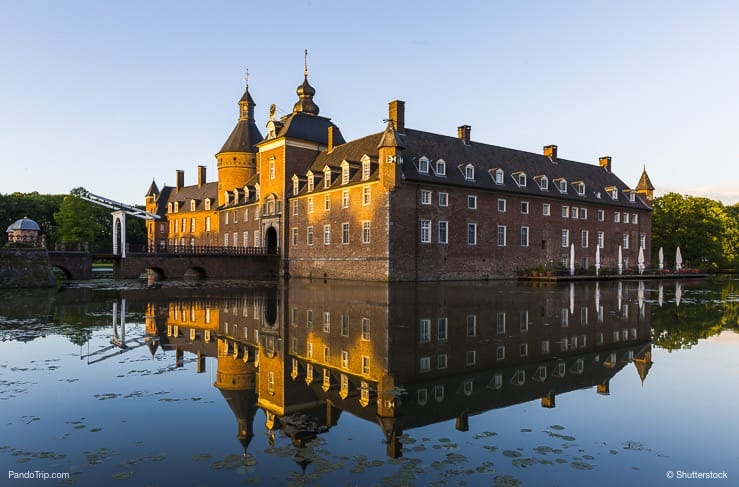 8. Lichtenstein Castle
This little-known fairytale castle is a hidden gem that we've found in the Baden-Württemberg region. Often overlooked by some of its bigger fairytale brothers this reconstructed medieval castle has its own secrets. We even have a fun fact about this castle in that it was apparently inspired by a book, surely that makes a first, a castle inspired by a book rather than a book inspired by a castle? If that doesn't spark your interest we don't know what will!
Pro Tip: Considering that it is little known outside of Germany this castle is a photographers dream so be sure to get there early and enjoy it all to yourself.
Entrance fee: €8.00
Official website: https://www.schloss-lichtenstein.de/en/
Location: Open Google Maps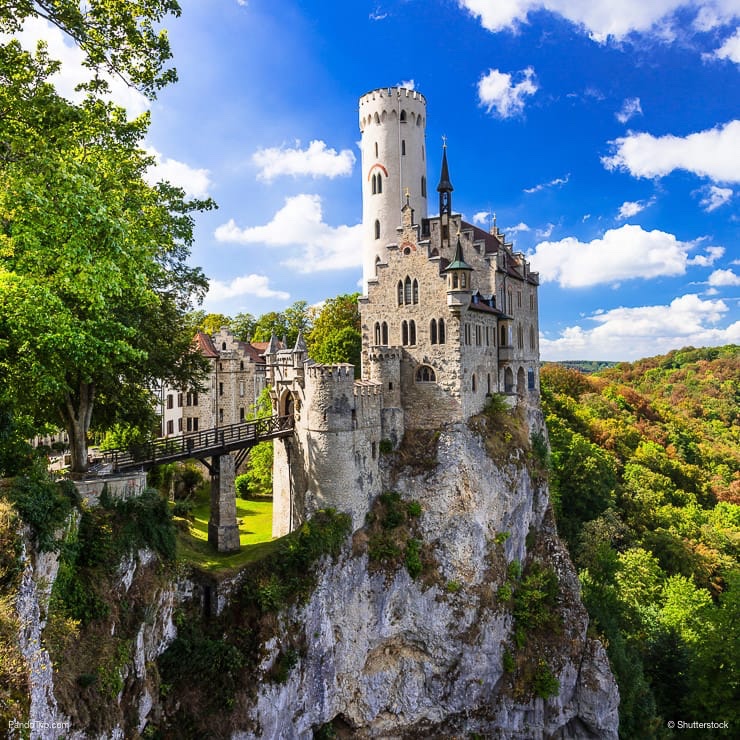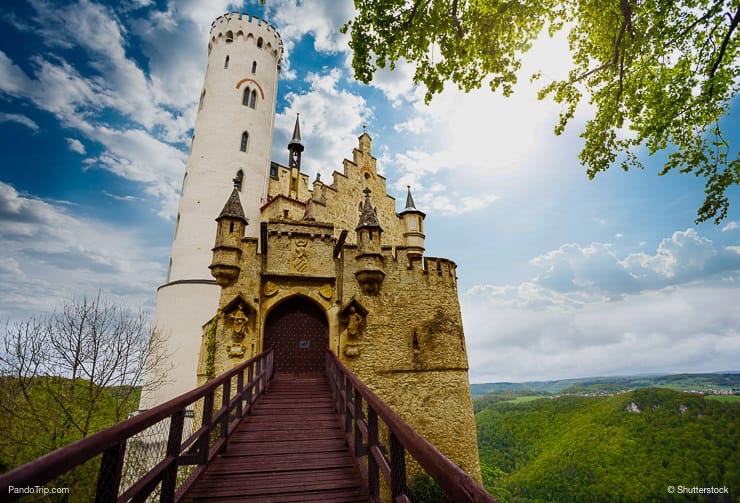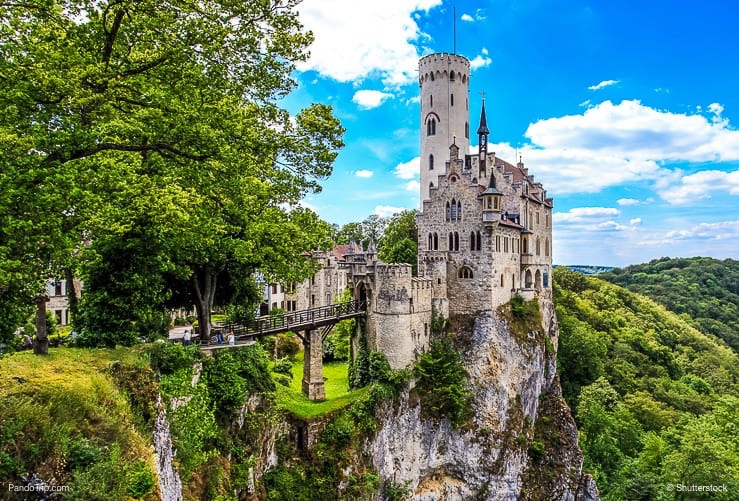 7. Schwerin Castle
Finished in 1857, this castle built entirely on a small island is an architectural masterpiece and boasts a whopping 653 rooms. This is one of those castles that looks even more impressive in the winter time so don't be perturbed by the weather. In fact, we think that if Rapunzel had to choose a tower to be held captive in, well, with the glorious views and architecture on offer we're pretty sure that she would choose here.
Entrance fee: €5.50
Official website: https://www.museum-schwerin.de/besuch-service/
Location: Open Google Maps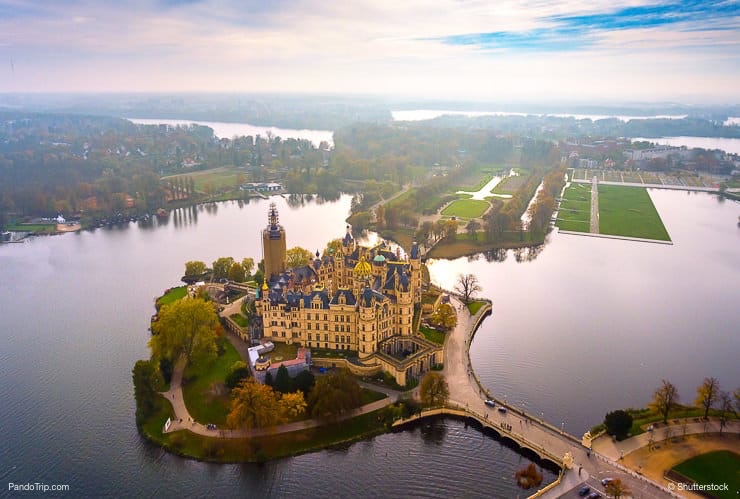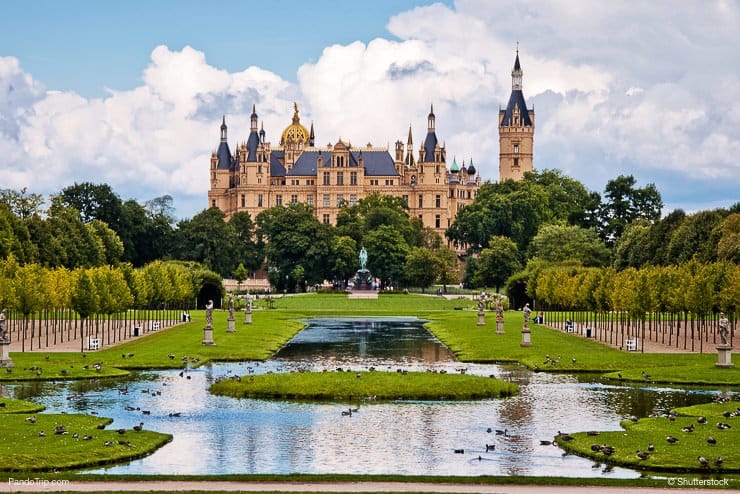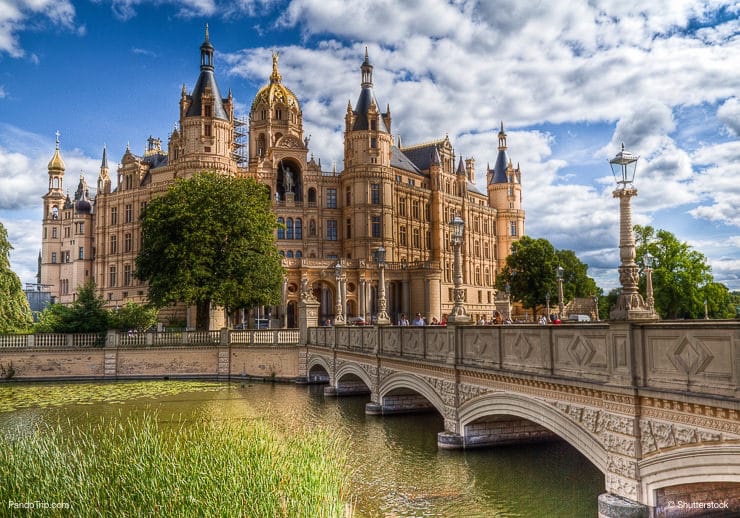 6. Wartburg Castle
Did you know that this was the first castle in Germany to be declared a World Heritage site, and with good reason. If 1,000 plus years of history doesn't make it worthy, then maybe the fact that there is an outstanding art collection with treasures spanning eight centuries. There is an entrance fee to view the interior of the castle but the castle grounds, which are stunning, are free to visit.
Pro Tip: It is only possible to visit the impressive Great Hall on a guided tour.
Entrance fee: €7.00 [Nov-March], €10.00 [April-October]
Official website: http://www.wartburg.de
Location: Open Google Maps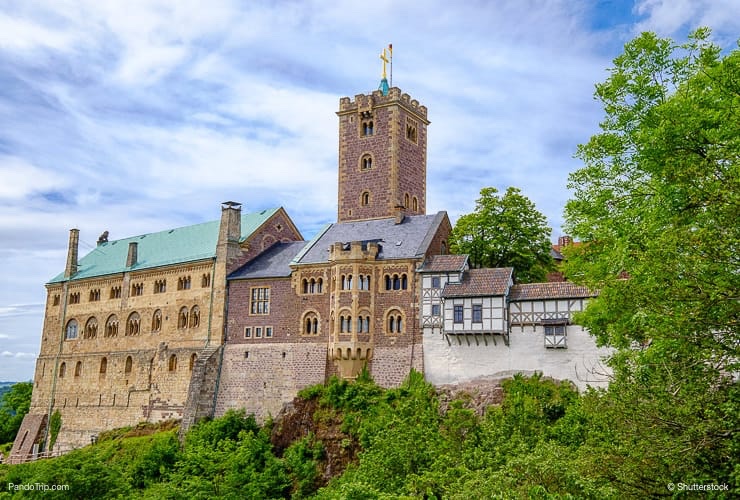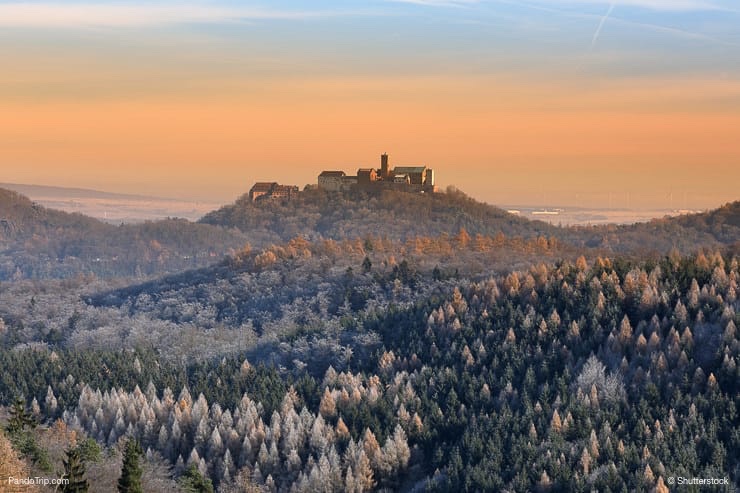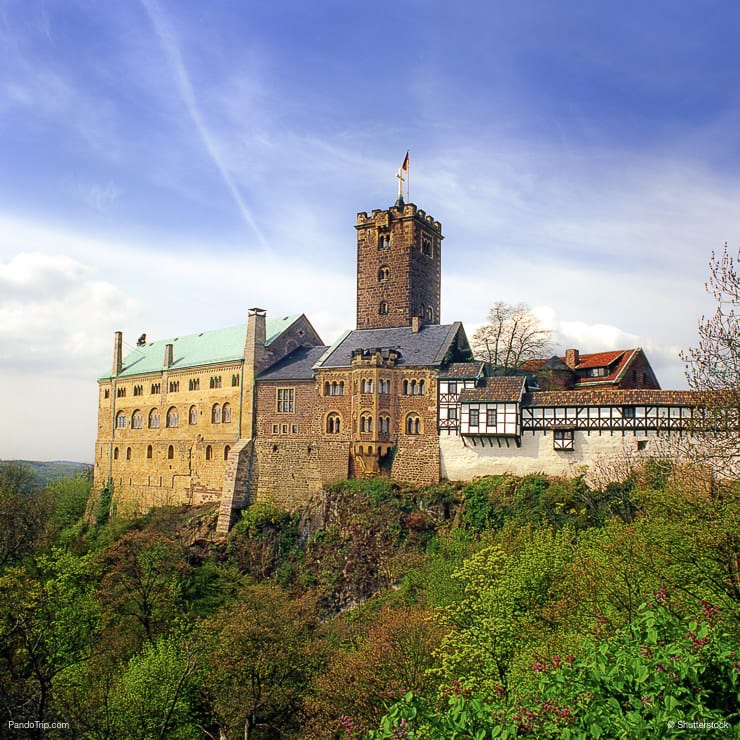 5. Neuschwanstein Castle
Let's be honest, no fairytale castle list would be complete without the world-renowned Neuschwanstein Castle, built by the 'Mad' King Ludwig II near his family home. This neo-gothic castle is home to breathtaking architecture that gives a nod of appreciation to middle-age design whilst instilling the essence of fairytale-ism (we're not sure that's a word but we're using it), with sweeping swan designs throughout the castle.
Pro Tip: Be sure to find the secret 'grotto' where waterfall features meets exquisite lighting design to create the idea of a mysterious fairytale cave.
Entrance fee: €13.00
Official website: http://www.neuschwanstein.de/
Location: Open Google Maps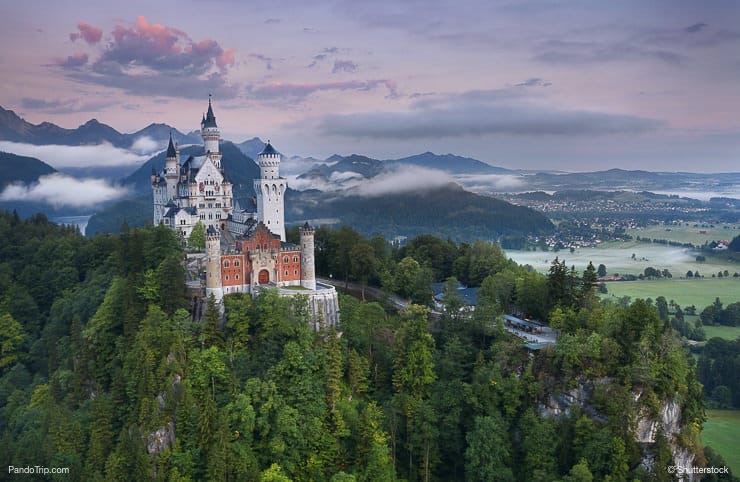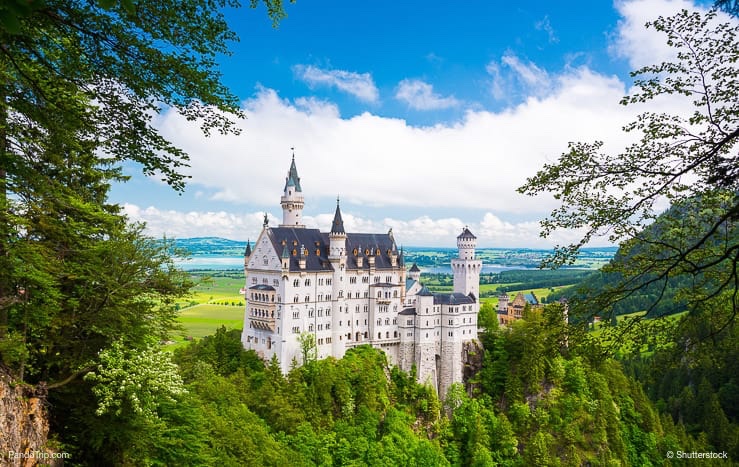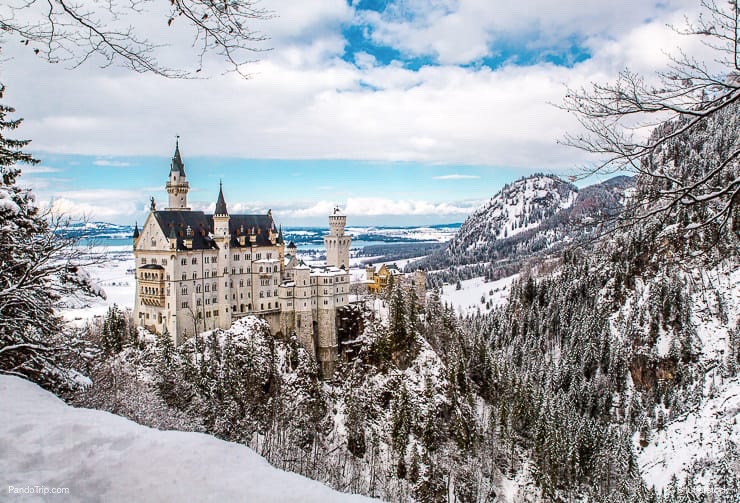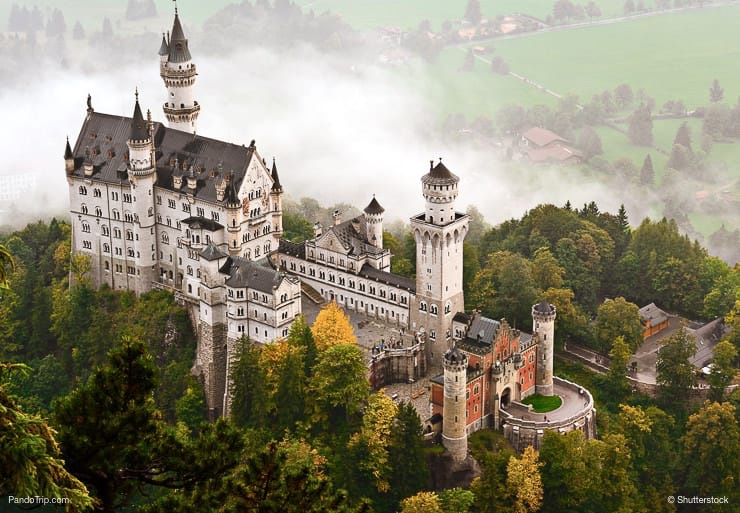 4. Hohenzollern Castle
Sitting proudly atop a hill, we think that this is the perfect villain castle, and with a dark background it looks like history would agree with us. Over 350,000 visitors come from across the world to visit Hohenzollern Castle each year so it is by no means a secret so be prepared for crowds.
Pro Tip: If you have children, book them on a tour and they'll even have the opportunity to take part in some knight and princess fancy dress.
Entrance fee: €7.00 [Castle complex only], €12.00 [Castle complex & interior rooms]
Official website: http://www.burg-hohenzollern.com
Location: Open Google Maps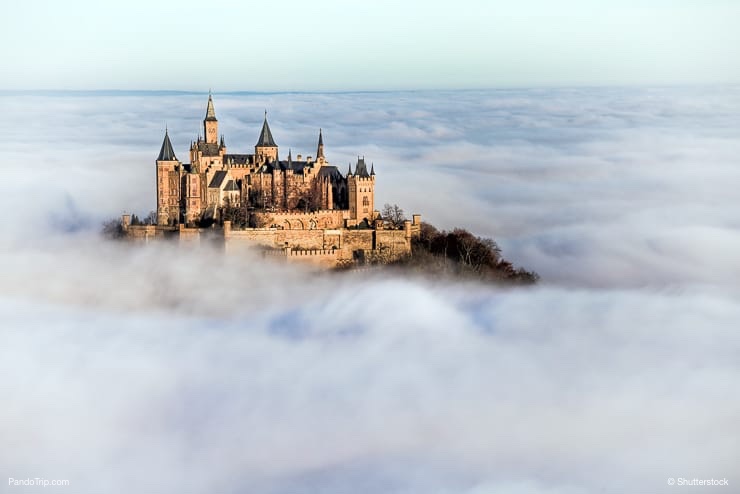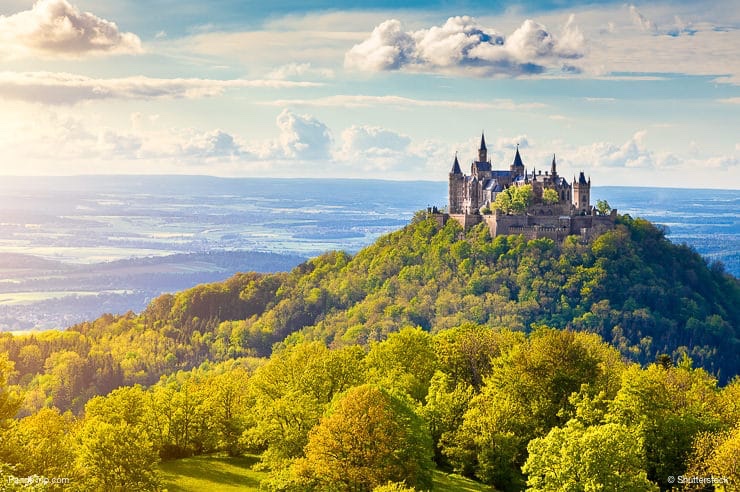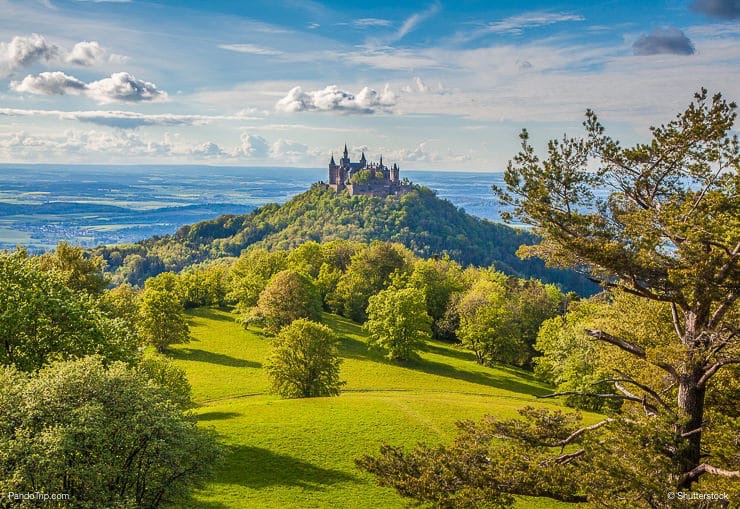 3. Heidelberg Castle
This time something different for our list, romantic ruins. That's right, as the sun sets over the hills the light gazes upon these beautiful remains and invokes its own sense of a fairytale. The castle still dominates the hillside and creates an eerie aura, think of the Beasts' mansion before Belle appears and you'll be on the right track. The classic tour will cost an extra €5 in addition to the general entrance fee.
Entrance fee: €7.00
Official website: http://www.schloss-heidelberg.de
Location: Open Google Maps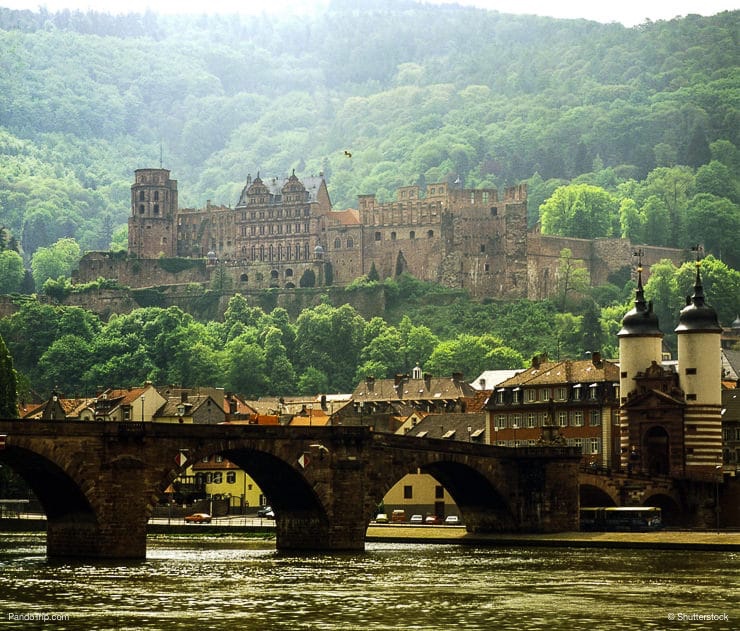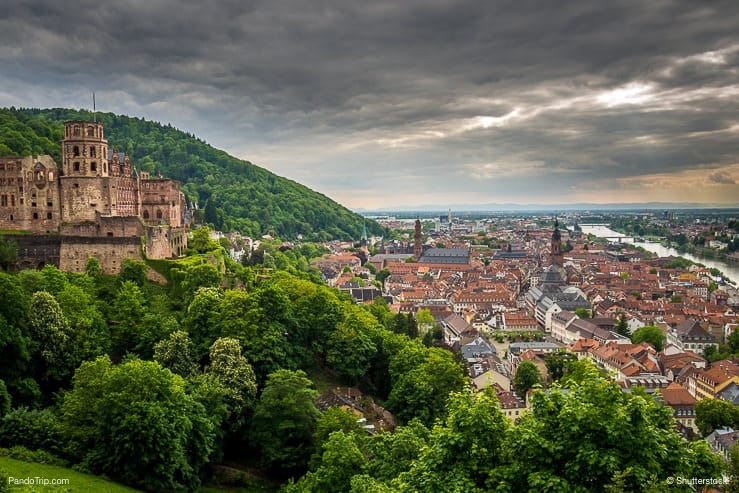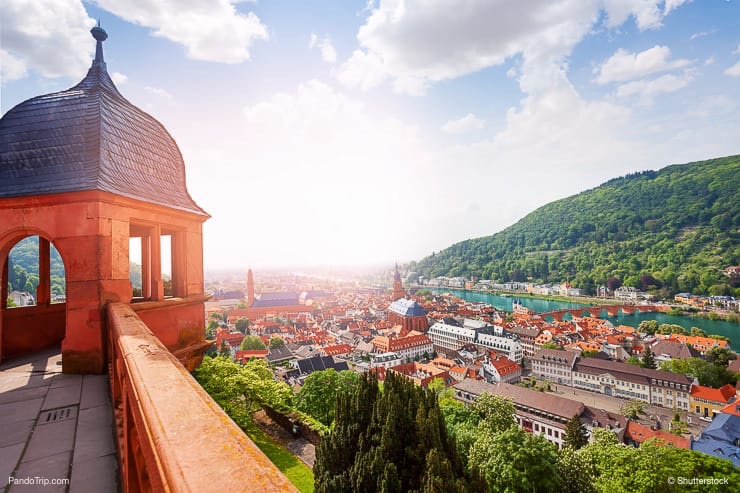 2. Cochem Castle (Reichsburg Castle)
To us, this castle is the perfect hideout for vampires, no-one seems to know exactly when it was built and estimates put it at 1000 years old. It stands proud and foreboding on a hilltop and has many dark alleyways through which to get lost in. To be honest, we're half expecting Edward Cullen to jump out at any moment.
Pro Tip: It's worth paying an extra €6.50 to take part in the child friendly ghost tour
Entrance fee: €6.00
Official website: http://www.reichsburg-cochem.de
Location: Open Google Maps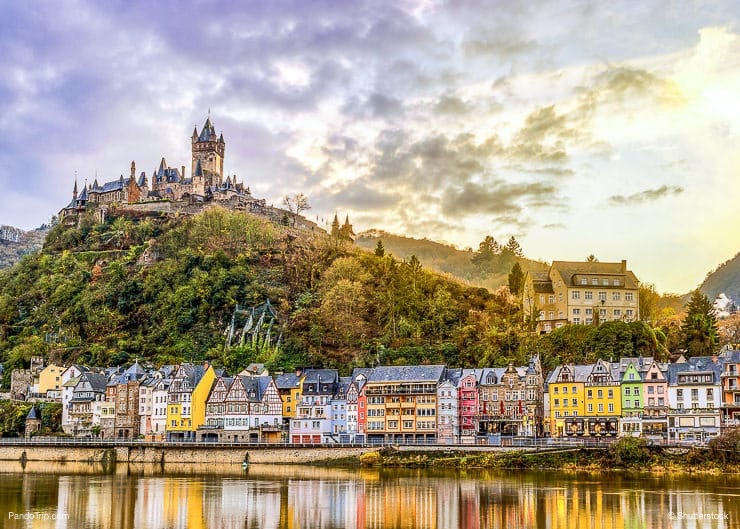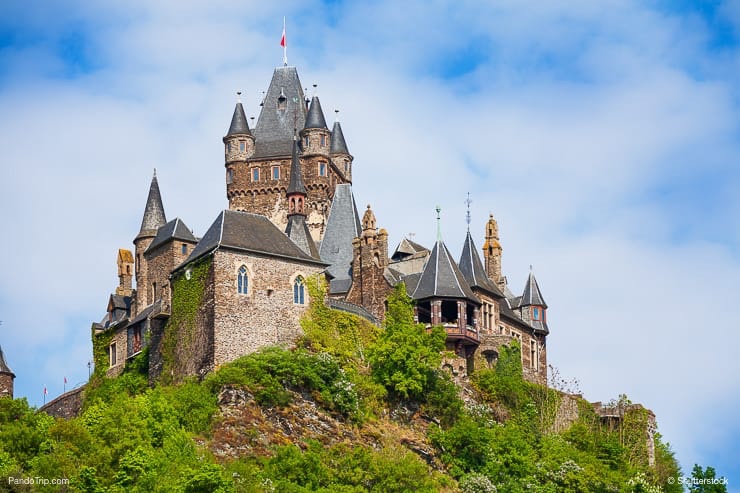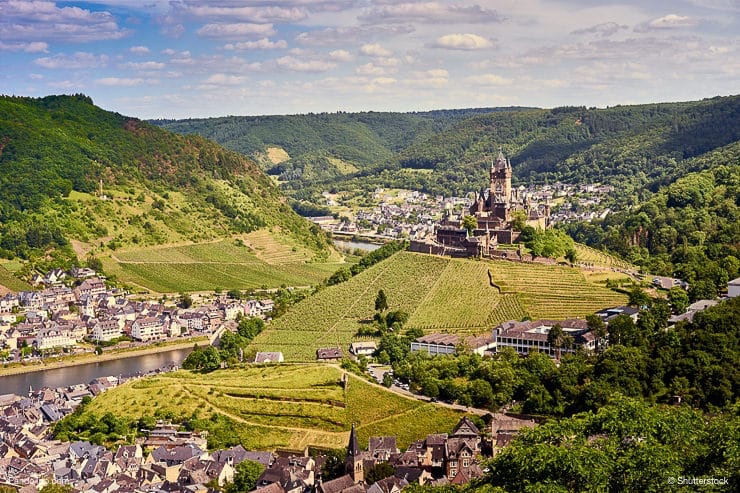 1. Eltz Castle
Lastly, but by no means least on our list is the famous Eltz Castle. Hidden away in forests this middle age castle has been lovingly cared for by the same family since it was built, and it shows. The architecture on show is incredible, unscathed by war, and many of the original furnishings still exist. There is so much to see and do here that you'll need a whole day to explore.
Entrance fee: €10.00
Official website: http://www.eltz.de
Location: Open Google Maps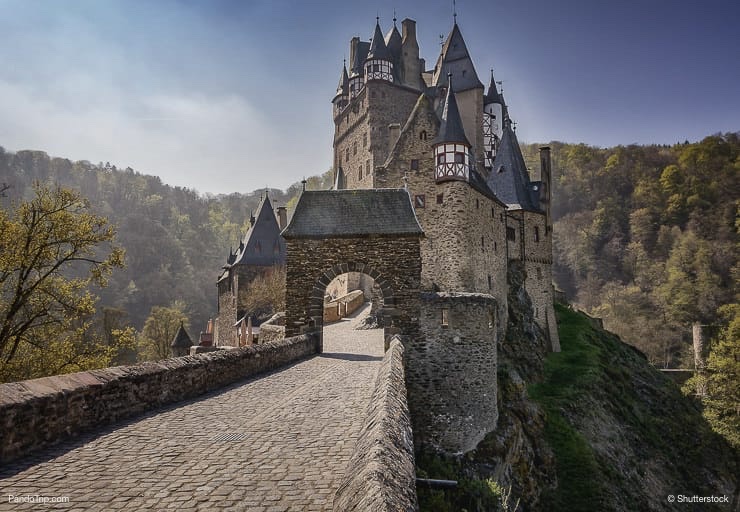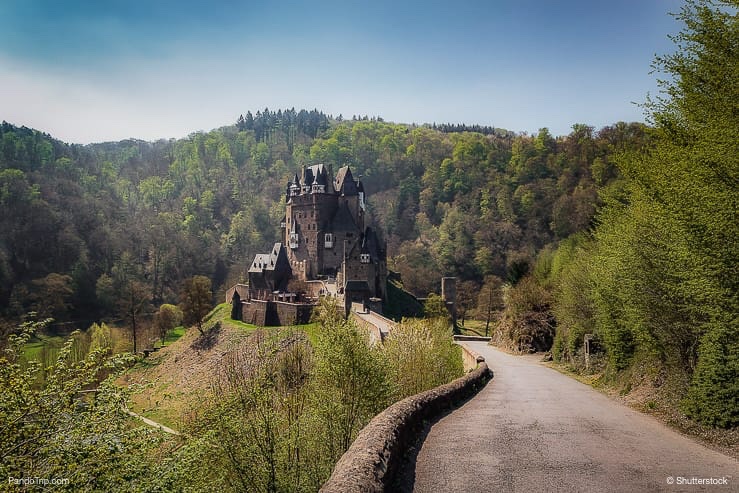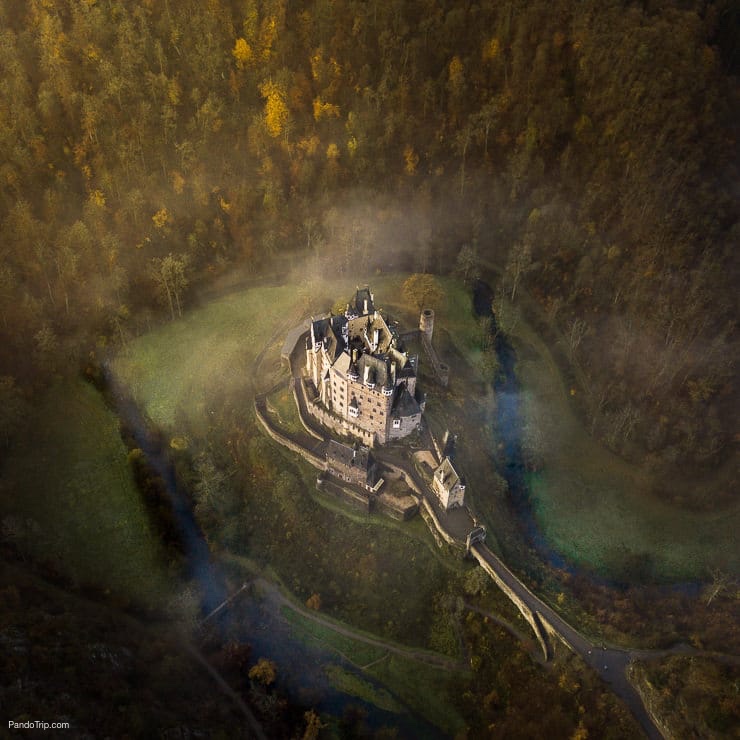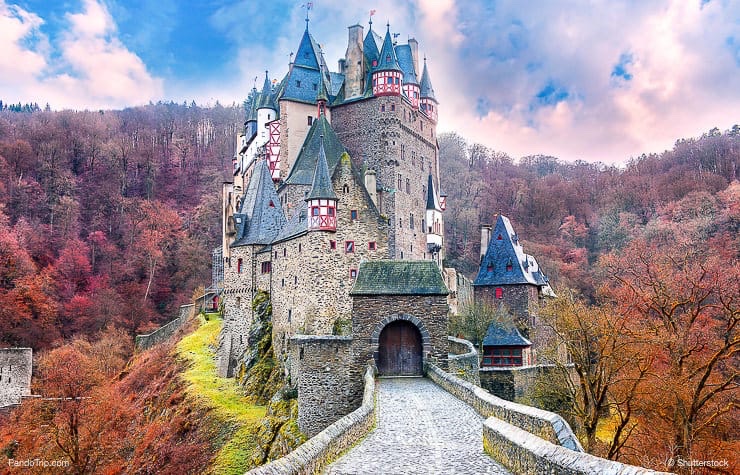 Fancy dress shop anyone?
That's it, the end of our whistle-stop tour to the most beautiful fairytale castles in Germany.  Whether you choose to visit one or all of these castles is entirely up to you, but definitely make sure that you visit at least one, we promise that you won't be disappointed. The only remaining question, really, is who is willing to go in fancy dress? Let's take your fairytale searching to new heights! Remember, if you do visit one of these castles, with or without fancy dress be sure to comment below!