Canada is famous for its unspoiled vast nature. An abundance of natural wonders attracts millions of tourists every year. However, the Canadian towns also have a distinctive vibe about them. Check out these ten great and most recognizable landmark in Canada.
10. Banff
Embedded in the middle of National Park and surrounded by a mountainous landscape. The town is a popular tourist attraction, providing plenty of picturesque sites and activities, that include climbing, skiing, cycling and more. Meanwhile, Banff Avenue is at the heart of the town. It features numerous cafes, restaurants, shops, and museums. The main street features historic architecture, which is interesting to explore.
Why go there? Various all year round activities; a beautiful avenue in the center of the town, which provides a romantic night out.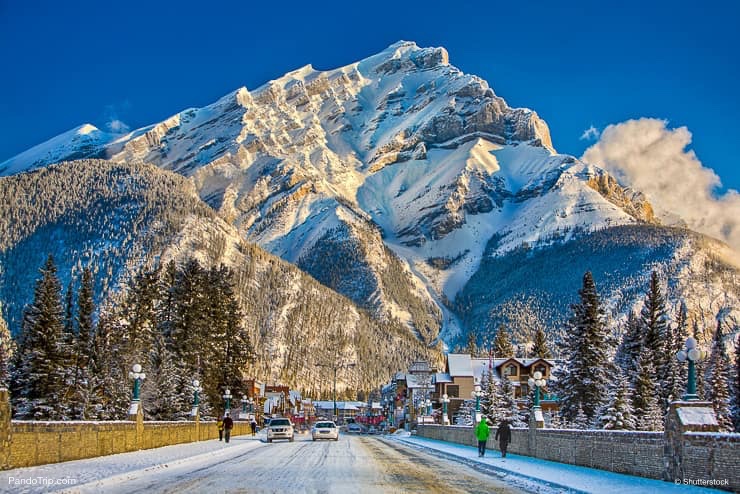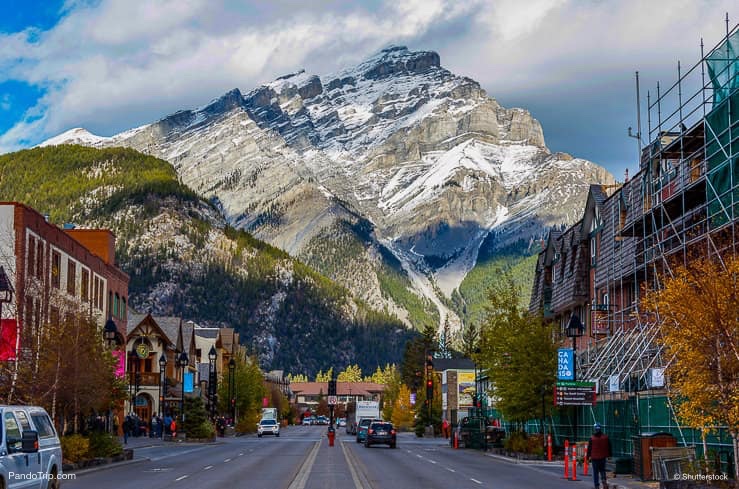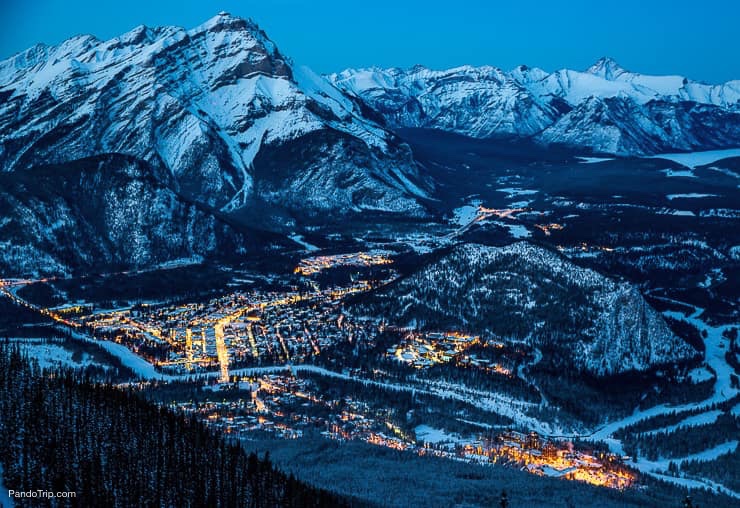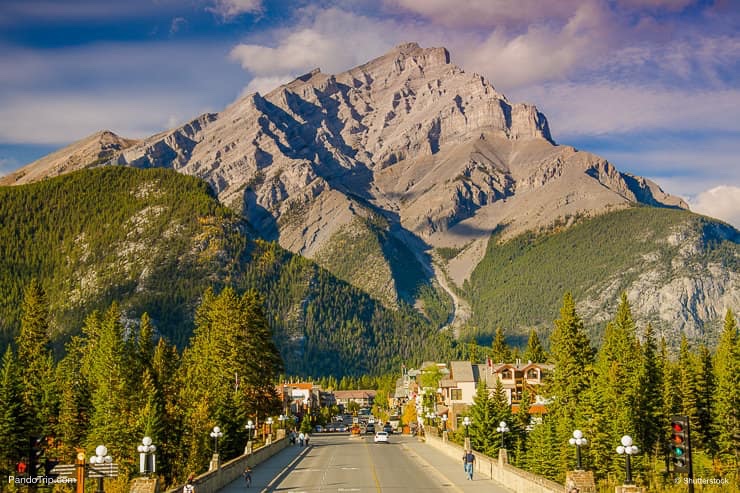 9. St. John's
The largest city in the province is also known to be one of the most colorful towns in the world! Usually one would expect vibrant colors and vivid houses someplace, which is always warm and sunny. However, the climate in St. John's is usually chilly and sullen. But it doesn't stop the locals from painting their buildings brightly. The town is also famous for having a lively cultural life, numerous galleries, and museums.
The unspoiled environment provides various outdoor activities for the visitors. Pippy Park is one of the biggest Canadian urban parks and features golf courses, skiing as well as hiking trails, versatile fauna, and flora. Victorian-style Bannerman Park hosts a swimming pool, a baseball diamond, events, and festivals.
Why go there? It is an attractive destination indeed. From unique architecture and rich culture to versatile outdoor activities and events – St. John's is a great city to visit once in Canada.
When to go there? Summers are warm and winters are mild here. Meanwhile, visitors will find various amusements all year round – from the fun outdoor activities to a hip cultural scene.
8. Hotel de Glace
It might be the most beautiful ice hotel of all! The ice is clear and looks like glass, thus creating this amazing sight. Only a few minutes from the center of Quebec City, the hotel meets and greets its guests with a drink served in an ice glass of course. The rooms come with warm sleeping bags, ensuring a cozy rest.
Why go there? The hotel has attracted over a million of visitors since its opening in 2001! Those who are not staying overnight, come to admire the dazzling sculptures and the hotel itself.
7. Haffner Creek
Found in Kootenay National Park, which is a wonderful unspoiled oasis, a World Heritage Site, that attracts hikers, climbers, and photographers. Haffner Creek is especially compelling for the adrenaline lovers: its steep rocky walls challenge even the most experienced climbers. The visitors are also tempted by the stunning ice pillars and Caveman cave, that features huge stalactites.
When to go there? Winter is the best time to go to see these gorgeous ice pillars and structures.
6. Petit-Champlain, Quebec City
The beautiful city of Quebec gets covered in snow and decorated in thousands of lights in winter, thus becoming a desirable destination. Meanwhile, Petit Champlain is the most popular and picturesque neighborhood: visitors come here to explore the historical architecture, narrow cobblestone streets and mural paintings. Moreover – it is the oldest shopping district in the whole continent!
Why go there? The pedestrian street also features the Breakneck Stairs: built in 1635 it is the oldest stairway in Quebec. Wonderful panoramic views open from the top, overlooking Old Quebec. Besides all the historically significant buildings, little boutique shops, cafes, and restaurants also attract crowds.
5. Ice Caves
The land of eternal snow and ice. In places like Booming Ice Chasm, the ice caves can be even dangerous and accessible for the professionals only. The ice is crystal clear and the cave has amazing acoustics. Only professionals should climb these icy walls, though, because the slightest mistake would send them sliding into the wall.
Why go there? There are various caves and most of them are easily accessible.
4. Waterton Lake Cruise
The gorgeous mountain lake has borders with southern Alberta and Montana, USA. Waterton Lakes National Park is named after this one – the most picturesque and striking natural wonder around. Visitors are offered an exciting cruise in a historic ship, which follows the shores of Waterton and allows to admire its stunning unspoiled nature. There is Waterton town on the lake's shores, therefore visitors can find all the facilities, which make their trip comfortable.
Why go there? Waterton's surroundings are preserved by UNESCO, since it features a diverse variety of flora, including prairie grasslands, aspen parkland, subalpine forests, alpine tundra and freshwater fens.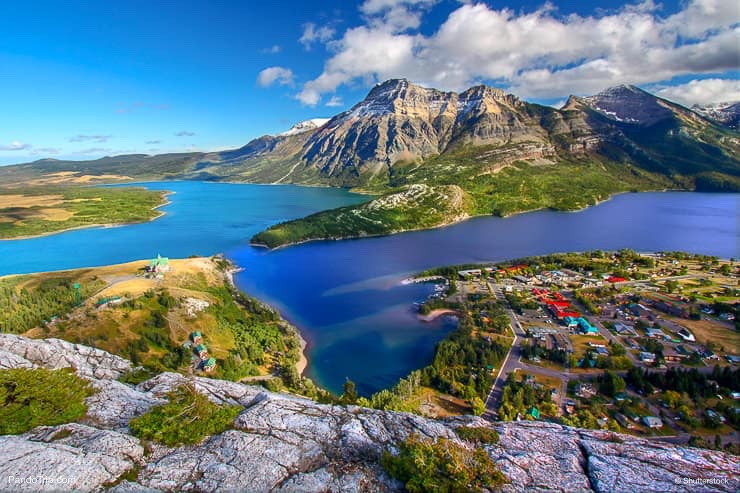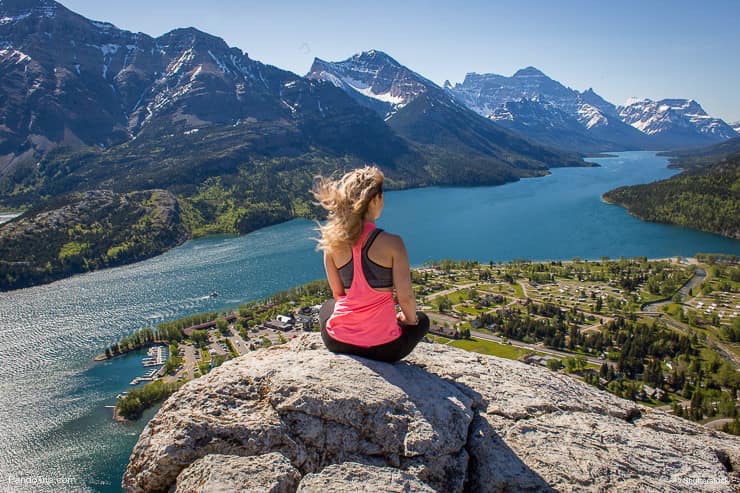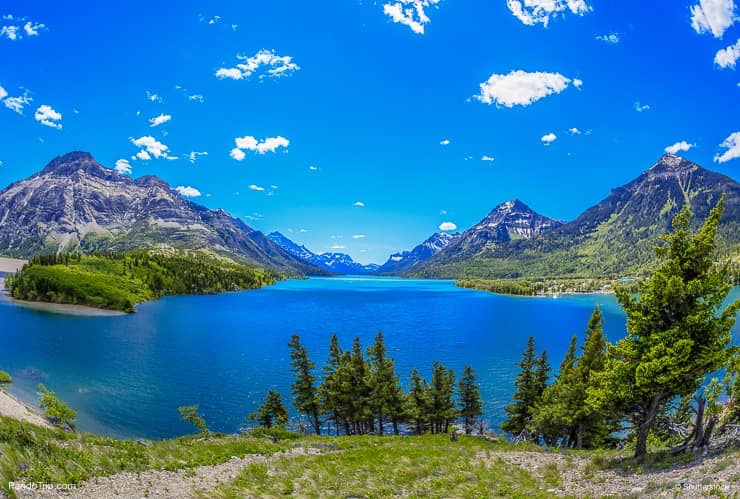 3. Mount Asgard
An impressive mountain, made of 2015 m (6610 ft) high twin towers, can be found in Auyuittuq National Park. The name comes from Scandinavian mythology, where Asgard is the kingdom of the gods, while it is called Sivanitirutinguak by the Inuit. The whole park is a wonderful place to visit, for its unspoiled nature, high peaks and enigmatic serenity.
Why go there? Access is quite difficult, for there are really very few tourist facilities – only one official campsite throughout this huge nature reserve! 10-16 day tours are available both in summer and winter from Pangnirtung or Iqaluit.
2. Moraine Lake, Banff National Park
The world famous and most recognizable lake is found in the Valley of the Ten Peaks, at an elevation of approximately 1,885 m (6,183 feet). Moraine Lake is famous for its blue color and the amazing surroundings: high mountains with snowy peaks create the desired tranquility. Many hiking tracks are trodden by visitors from all around the world.
Why go there? Since this is one of the most popular natural attractions in Canada, a lot of tourism agencies organize hiking groups and provide visitors with the equipment.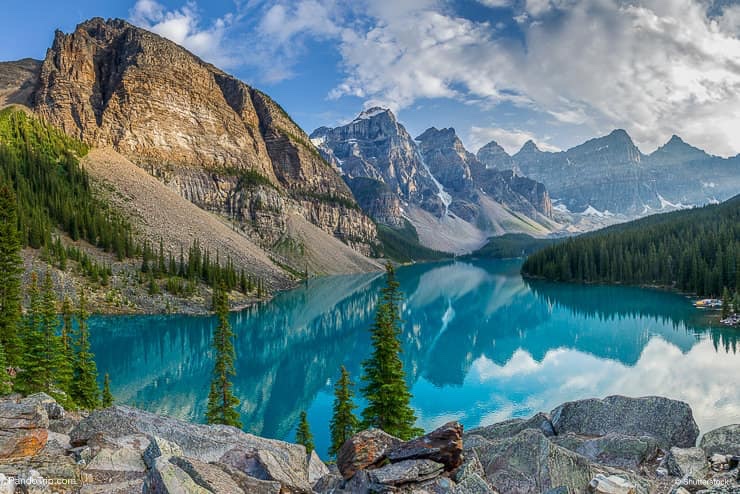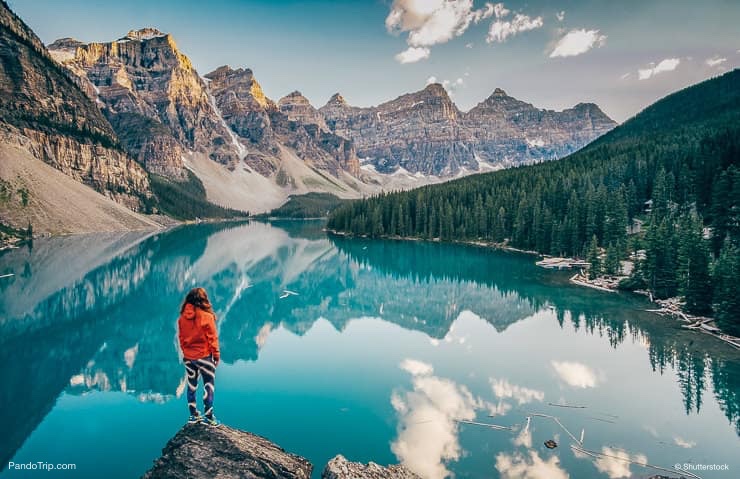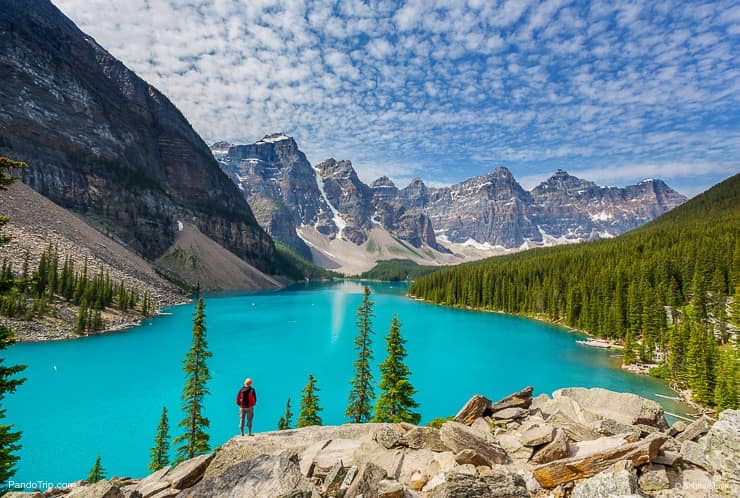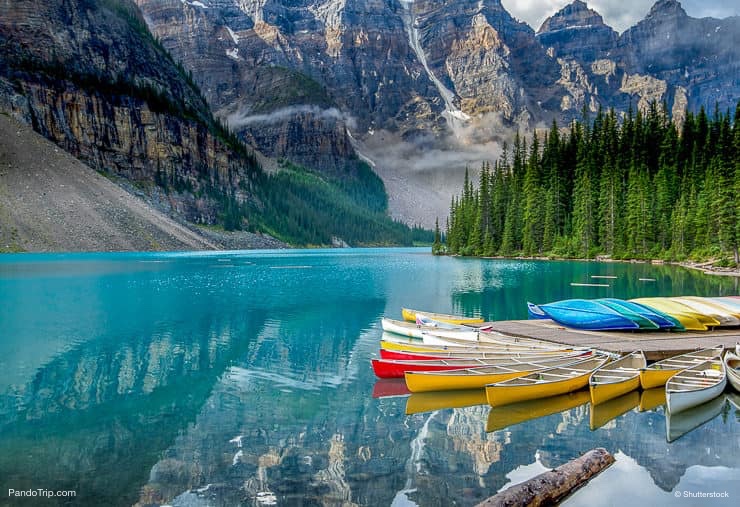 1. Niagara Falls
The most famous falls mark the border between Canada and USA. The natural wonder is made of three falls, that are sprawled in the Canadian and American territories. The waterfall attracts millions of tourists every year. It also serves as a source of hydroelectric power due to the incredible volume of water, that drops with immense power.
Why go there? One of the greatest waterfalls in the world, with a comfortable viewpoint.
When to go there? Anytime. It is impressive all year round, but in summer it gets quite crowded.