The term "graffiti" is derived from the Italian word "graffio," which means "to scratch." However, providing a precise definition of graffiti can be a challenging task. It exists in myriad forms, from simple sneaky tags hidden in alleyways to complex large-scale murals with socio-political messages.
The roots of graffiti extend deep into antiquity. The Romans of the 1st century B.C. regularly used public walls to inscribe messages, and across the oceans, the Mayans engaged in their own prolific graffiti practices, etching detailed drawings on various surfaces. However, the genesis of modern graffiti can be traced back to the late 1960s in the United States, with New York City serving as its seminal cradle. Throughout this vast span of time, graffiti has continually provoked two divisive questions: Is it an art form, or is it an act of vandalism?
This dichotomy encapsulates the essence of the graffiti debate, as the line between art and vandalism is often blurred and subjective, relying heavily on individual attitudes and societal norms. Regardless of your point of view, it's clear that graffiti leaves no one indifferent.
In this article, we will take you on a journey through the top ten graffiti cities in the world. Each city not only boasts a distinct graffiti scene but also carries a unique story, both shaping and being shaped by the evolution of this urban art form. From the birthplaces of graffiti to cities that have come to embrace it, we delve into the rich history, the current scenario, and the must-see graffiti spots in each. As we navigate these urban jungles, remember that every stroke of paint is a verse in the city's unwritten poetry, a visible narrative of its untold stories.
1. New York City, USA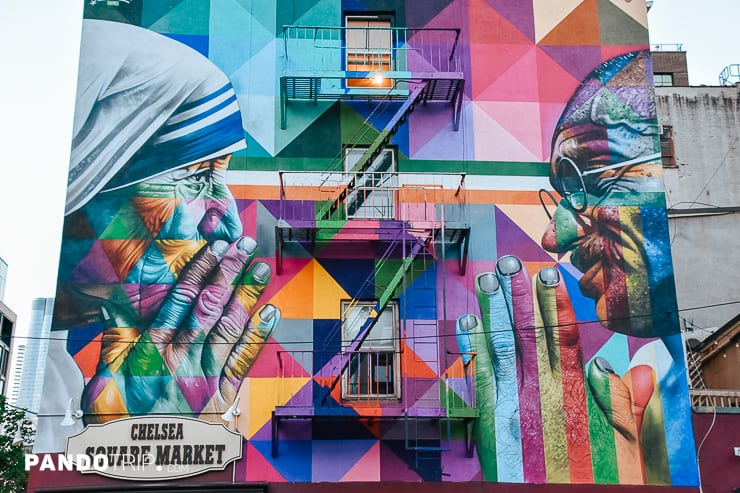 New York is undoubtedly the historical center of graffiti culture. Although the first graffiti appeared in Philadelphia in the late 1960s, it was in New York that it evolved into an art form. The 1970s and '80s saw the Big Apple transform into a vibrant graffiti canvas, a stark contrast to the city as we know it today. Graffiti spread across New York City during this period, with walls, subways, and nearly any other surface being tagged by artists including Futura, Lady Pink, Blade, Dondi White, and Revolt.
At that time, New York, a city then grappling with high crime rates, was home to graffiti artists who did not enjoy a good reputation. Throughout the mid and late 1980s, the city declared war on graffiti, implementing tough measures such as stricter penalties, restrictions on the sale of paint, and an increased police presence. In 1985, a movement known as the "Clean Train" initiative began. This entailed graffiti-laden metro cars being promptly cleaned or completely replaced. May 1989 marked the end of an era for graffiti in the New York subway. The last graffiti-covered subway cars were taken out of service and replaced with trains that had clean, graffiti-free surfaces.
Since then, a new era of graffiti has begun in New York. Most artists transitioned to commissioned work, and some younger artists have never made murals illegally. The streets became sterile, adorned with cool and beautiful murals created with permission. However, the coronavirus lockdown, the rise in unemployment, and the death of George Floyd triggered a resurgence of graffiti in the city. It was as if the city was returning to its roots, as if the 1970s were echoing again. During the pandemic, some artists became audacious, painting buildings and walls even in broad daylight. But, as in the past, illegal graffiti carries its own dangers. A tragic incident occurred in 2022 when two French graffiti artists were killed by a train.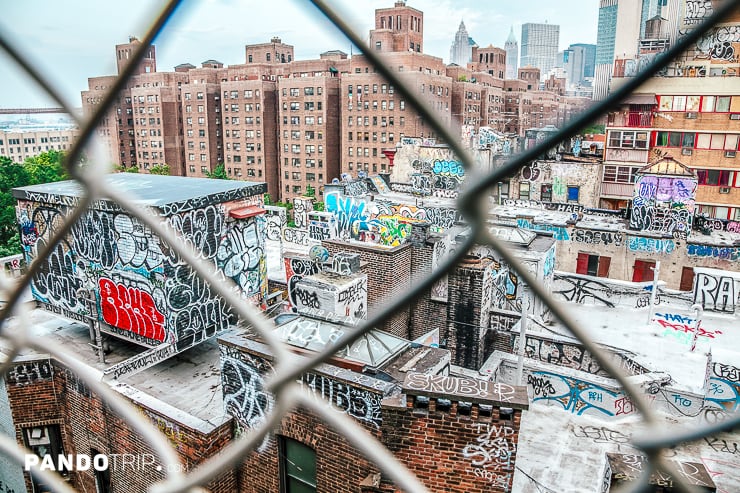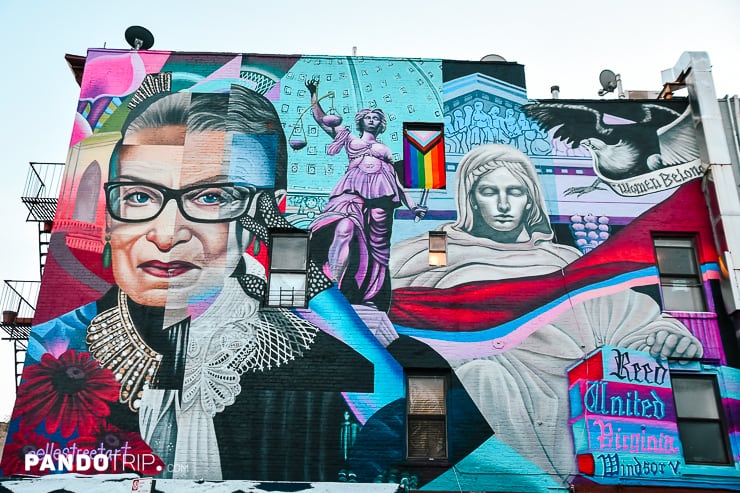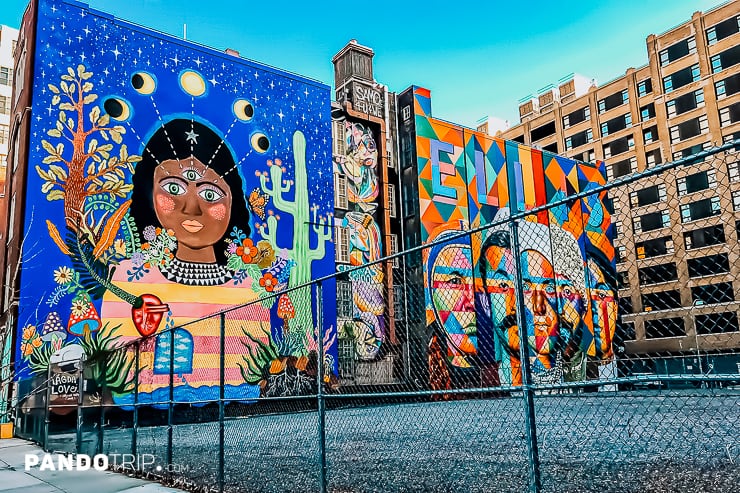 Despite this turbulent history, street art and graffiti in New York continue to attract visitors from all over the world to this day. There are plenty of spots in NYC to appreciate street art. Some of the most popular places include The Bushwick Collective, the Graffiti Hall of Fame, and the Welling Court Mural Project.
2. São Paulo, Brazil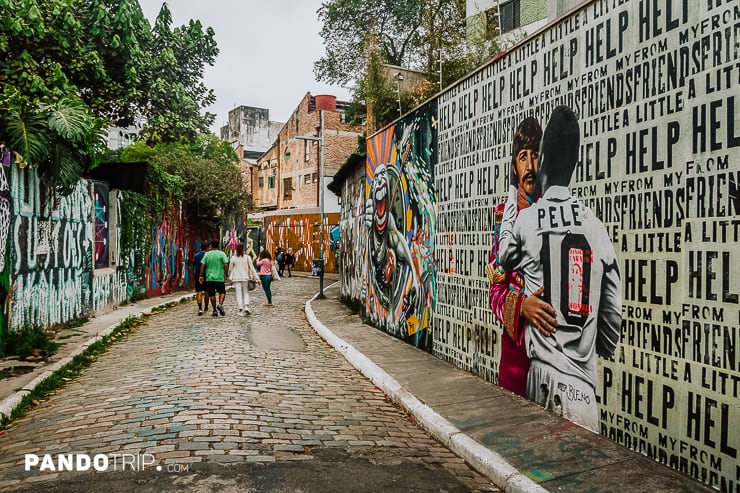 The roots of graffiti lie in New York City, but these days, the most vibrant scene of this street art can be found in São Paulo, Brazil. Often described as the capital of graffiti, São Paulo is a bustling epicenter of artistic expression.
Graffiti art in Brazil, originating in the 1980s, was inspired by the hip-hop and punk scenes in New York City. The movement was primarily led by male artists from marginalized communities, serving as an act of rebellion against feelings of powerlessness and being overlooked. In 2006, a new law was passed banning large, flashy outdoor ads in response to the city's visual pollution. This led to an abundance of bare walls, which muralists saw as an invitation to paint.
For more than a decade, the city's administration and graffiti artists had a strained relationship. The city attempted to clean up graffiti, which included the destruction of some street art and murals. In 2017, the mayor of São Paulo attempted to paint over graffiti without permission from the department for historic and cultural preservation, causing a backlash from graffiti artists and muralists.
After that incident, the situation changed, and today, the São Paulo city administration is supportive of the mural movement. Since 2017, about $1.6 million has been invested in street art projects. The popularity of graffiti especially soared during the pandemic, providing artists with an outdoor outlet during a time when indoor cultural venues were closed. Many of the murals produced in the past year highlight the health crisis and the political division it has deepened in Brazil.
Graffiti can be appreciated in many locations throughout Sao Paulo, but the primary spot is Vila Madalena. This bohemian neighborhood is home to the city's most renowned graffiti hub, Beco do Batman. This alley earned its nickname due to the inaugural mural painted there, which depicted the famous superhero, Batman. Just a short distance from Beco do Batman, you'll find another vibrant alley known as Beco do Aprendiz. This locale was once a refuge for drug traffickers at the turn of the century, but it has since been revitalized thanks to the intervention of an NGO.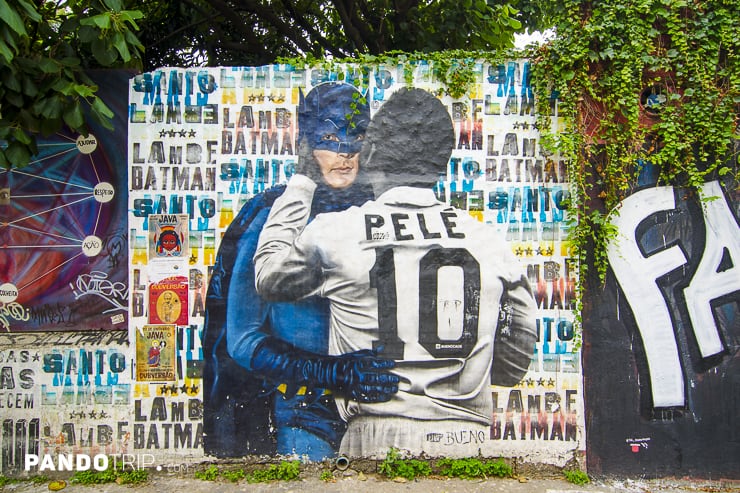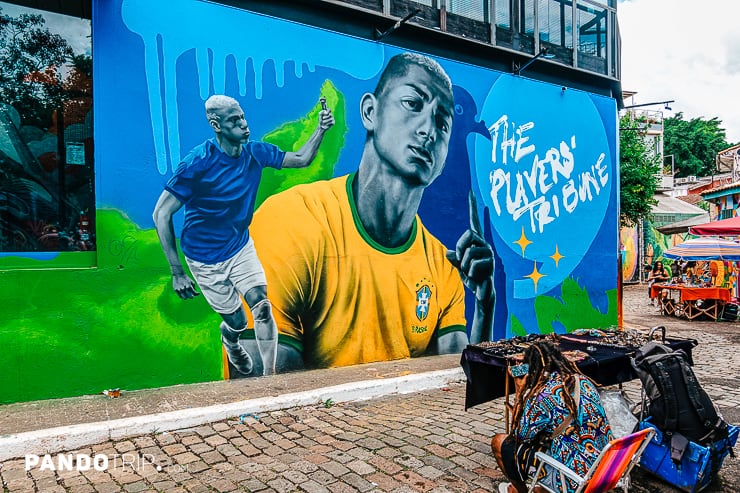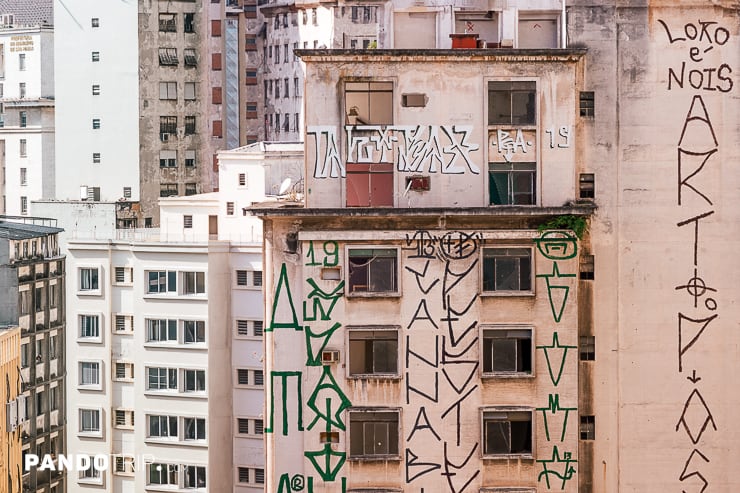 However, not all urban art in the streets of São Paulo is colorful graffiti. There is a style born as a message of protest during the time of the dictatorship called "pichação". Its purpose is not aesthetic; it aims to leave a political message and denounce social inequality. These works look a little like hieroglyphics, and the artists compete to paint in the most inaccessible and high places. When in São Paulo, you will see lots of these tags dotted around the city.
3. Buenos Aires, Argentina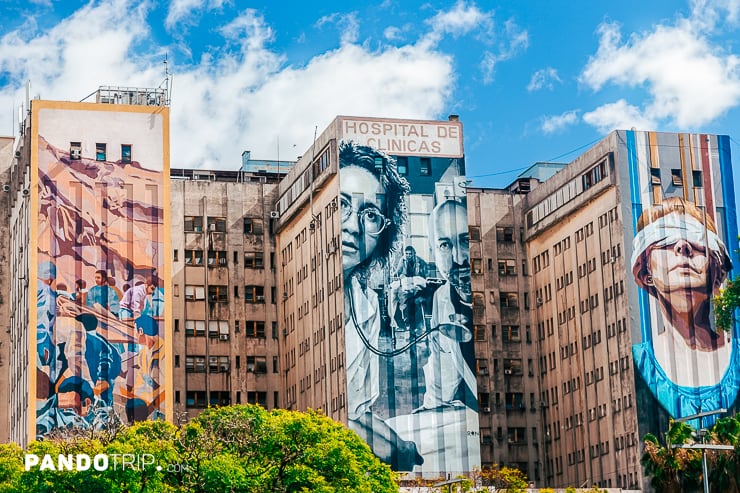 A stroll through the City of Fair Winds is like a tour of an endless open-air museum of graffiti, murals and street art. Recognized as one of the best graffiti cities, Buenos Aires has a colorful history of street art. Graffiti began in the 1950s and 1960s primarily serving as a medium for political expression. However, this movement came to an abrupt halt between 1976 and 1983 due to the rule of a military dictatorship. The art of graffiti gradually regained its momentum in the 1990s, with the most significant surge occurring after 2001 in response to the country's economic crisis and political instability. Interestingly, much of the work produced during this period wasn't politically driven. Rather, artists gravitated toward vibrant, playful, and humorous designs, aimed at lifting the spirits of the newly unemployed. This distinctive style continues to characterize the Buenos Aires scene today, setting the city's artwork apart from the more cynical and politically-charged graffiti found in other cities around the world.
Another key difference in the Buenos Aires graffiti scene is its relationship with the law. Although graffiti is technically illegal in Buenos Aires, enforcement is far more relaxed than in other countries. Artists usually only need permission from the property owner or neighborhood association to create their work. The ability to paint on a wall in broad daylight without fear of arrest allows graffiti to be larger, more comprehensive, and more polished. This is in stark contrast to cities like New York or London, where artists are forced to create their work under cover of night, often in a hurry.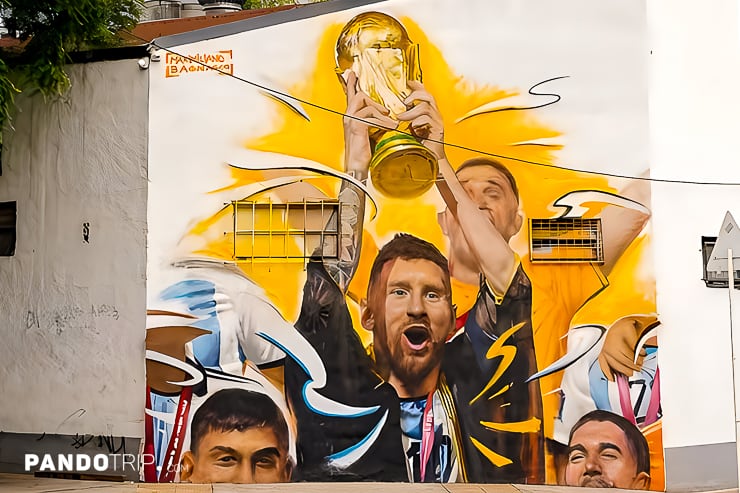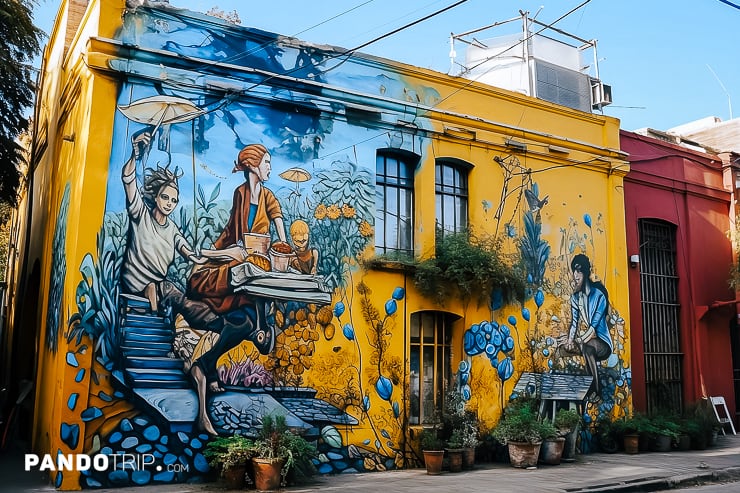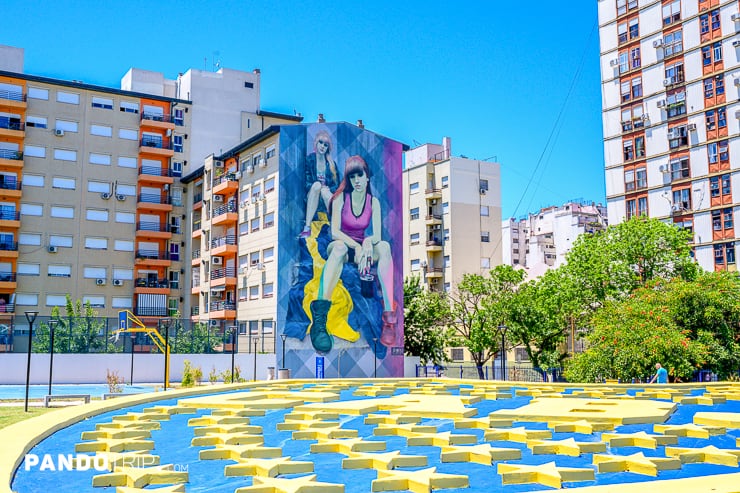 Buenos Aires has several areas known for graffiti. La Boca and Barracas, two southern neighborhoods, are especially rich in street art. Barracas is also home to El Regreso De Quinquela, the world's longest mural by a single artist. Another point of interest for graffiti enthusiasts is Villa Urquiza. The area is best known for its abandoned buildings that have served as a sanctuary for graffiti and street artists since 2007.
4. Berlin, Germany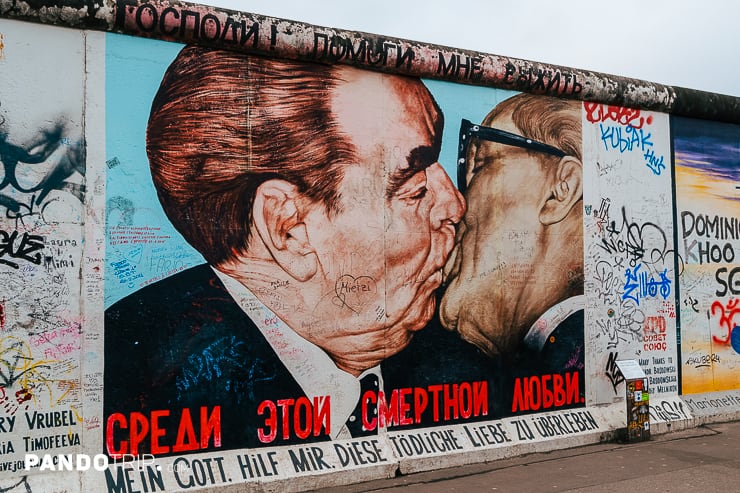 Anyone who has ever visited Berlin can tell you that graffiti is everywhere in the city. From walls and building facades to roofs, trains, and subways, the German capital is completely covered in paintings. Often referred to as the "graffiti mecca" or "Europe's most bombed city," Berlin has firmly established its reputation in the realm of urban art.
The roots of the city's urban art culture can be traced back to the early 1980s with the first paintings on the Berlin Wall. Built in 1961, the Wall is perhaps the most famous man-made artifact in modern world history. It symbolizes an "iron curtain," a term from the famous speech by Winston Churchill, which divided Europe into two blocks.
The first illegal mural on the Berlin Wall appeared in 1984, and was painted by Thierry Noir. This artist's action inspired others and over the next five years, the entire wall on the west side of Berlin was covered with layers of artwork. However, the eastern side of the wall remained empty until its fall in 1989.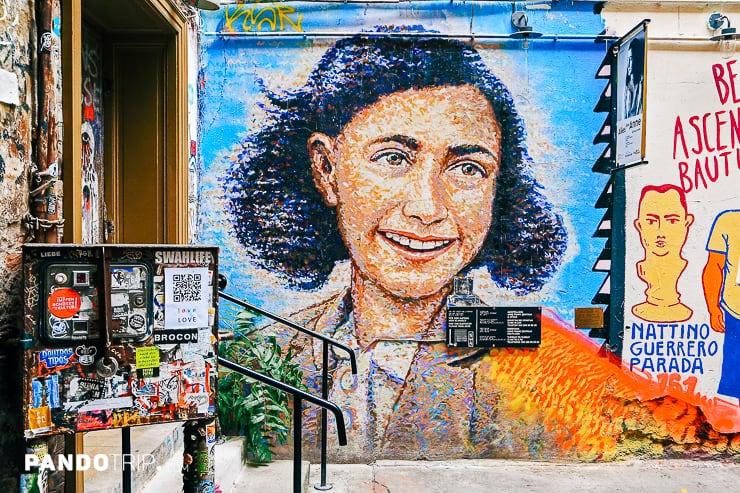 Following the Wall's collapse, artists ventured into Eastern neighborhoods like Mitte, Friedrichshain, and Prenzlauer Berg, transforming the gray cityscapes into vibrant art districts. In 1990, artists from all over the world were invited to paint on the previously empty East side of the Wall. This resulted in the East Side Gallery, one of the largest open-air galleries in the world.
Despite its merits, the East Side Gallery also illustrates a complex issue with graffiti. What started as illegal artwork became public art and then a tourist spot. This shift blurred the lines between free expression and commercial interests, causing some controversy. In 2009, the original artists of the 1990 murals were asked to retouch their artwork, but eight refused. Controversially, the city of Berlin had these works repainted against the artists' wishes during an area renovation.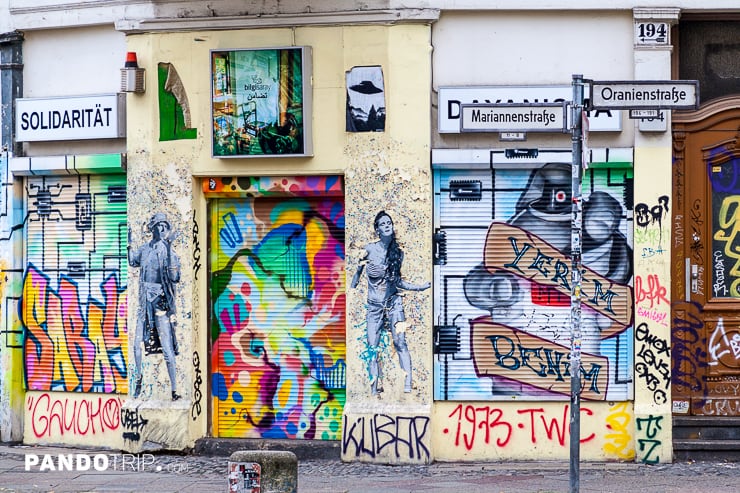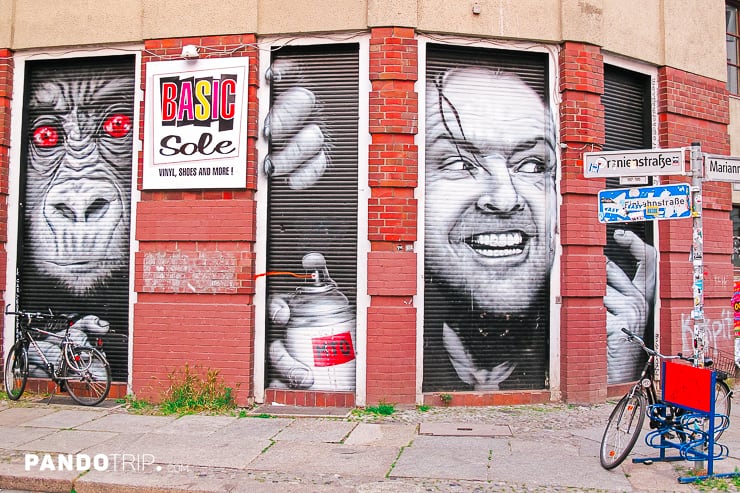 This friction between legal and illegal graffiti is evident throughout the city. While graffiti remains illegal in Berlin, a significant portion of what is visible was painted illicitly. Despite artists risking arrest and hefty fines, the practice continues. Yet, you can also find legal graffiti that has been commissioned by the city, individuals, or companies. These works, created by graffiti artists or advertising agencies, are often used as a medium to reach a different audience than traditional advertising seen on TV or billboards.
5. Melbourne, Australia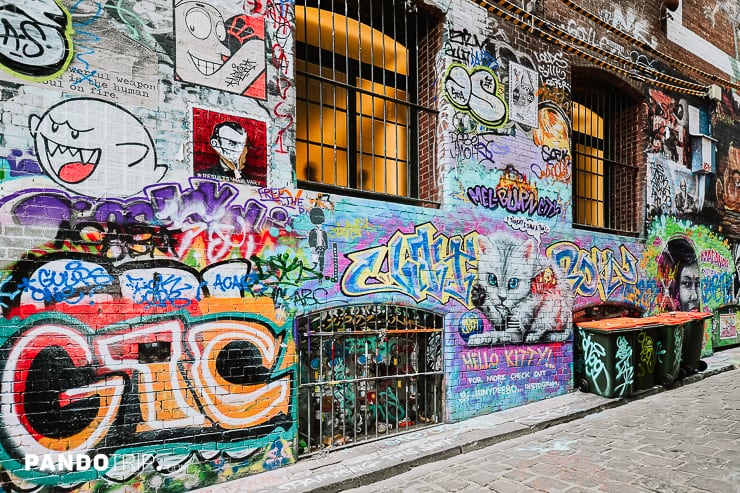 Australia's second-largest city, Melbourne, is internationally acclaimed for its vibrant and eclectic street art. A blend of international and local talent creates a distinctive atmosphere within Melbourne. The city's graffiti culture originated in train stations, swiftly migrated to the city's iconic laneways, and evolved into a full-fledged movement by the 1980s. Artist Keith Haring is the best known from that era. His most notable piece is the mural outside Collingwood Technical College, created in 1984.
The early 2000s marked the emergence of Melbourne's street art scene. In 2003, Banksy made a considerable impact on the city's graffiti scene with his stencil technique. Stencil art soon became commonplace in Melbourne, and many examples can still be found throughout the city's graffiti-covered alleys. Consequently, Melbourne has earned the title of being the stencil capital of the world.
In 2006, Melbourne designated Hosier Lane as a legal street for graffiti. A graffiti management plan also included approved locations such as Union Lane, Rutledge Lane, and Blender Lane. Hosier Lane remains a favorite hotspot for graffiti enthusiasts, attracting thousands of tourists daily. It's often referred to as a 'practice' alley, where artists are free to paint without constraints, resulting in a multi-layered canvas of street art.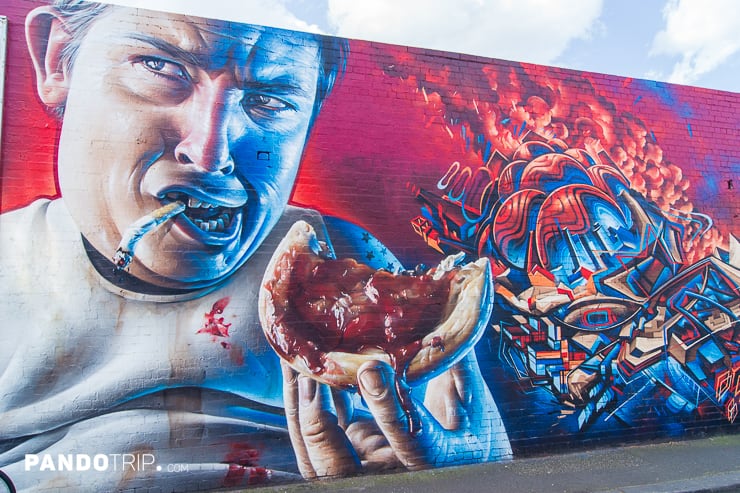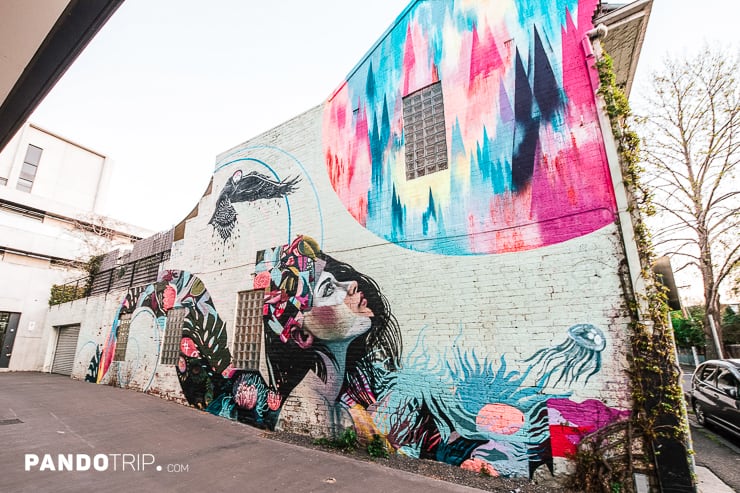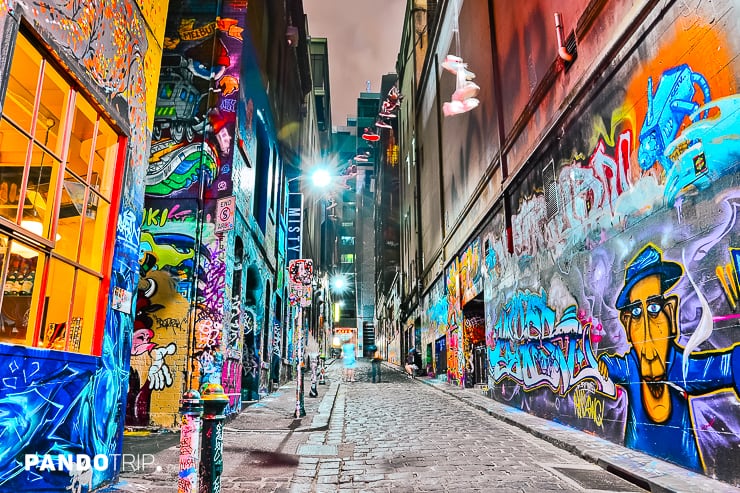 While street art is now considered legal in Melbourne, it must be done in specified areas or with the owner's permission. Thanks to these rules, the quality and scale of Melbourne's murals have significantly improved over the past decade. However, "graffiti" outside of these guidelines remains illegal, but it continues to appear throughout the city.
6. Bogota, Colombia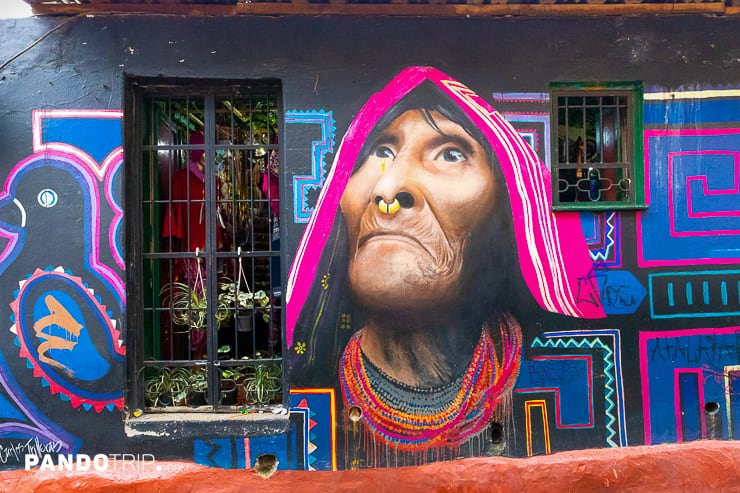 Bogotá, often referred to as the "Athens of Latin America," has emerged as one of the most street art-friendly cities in the world. However, it hasn't always been this way. For many years, the government's stance towards graffiti mirrored its approach to cocaine—both were viewed as illicit activities. A pivotal moment occurred in 2011 when Diego Becerra, a 16-year-old, was tragically killed while creating graffiti with friends. This incident ignited a public debate which eventually led to the decriminalisation of graffiti in 2013.
That same year, an incident involving Justin Bieber created a new wave of controversy. Bieber, visiting the city, was given police clearance to create graffiti in an area where it was typically disallowed. This action drew the ire of local artists and led to protests. Consequently, the incident resulted in a decree advocating for graffiti. Today, a segment of government funding is specifically allocated for commissioning street art.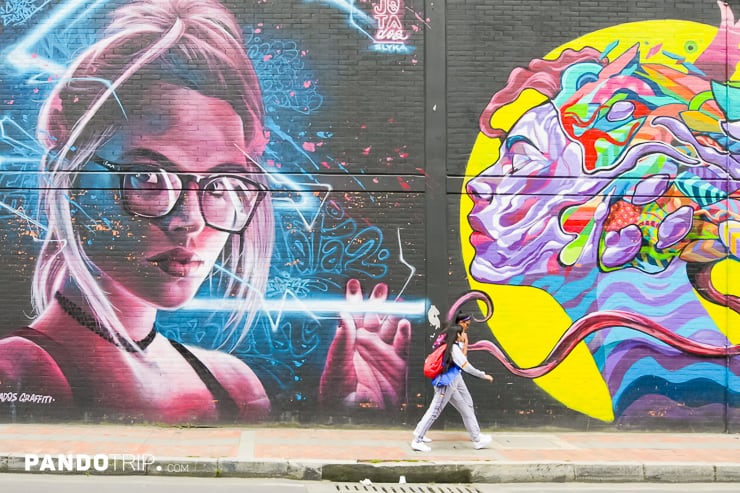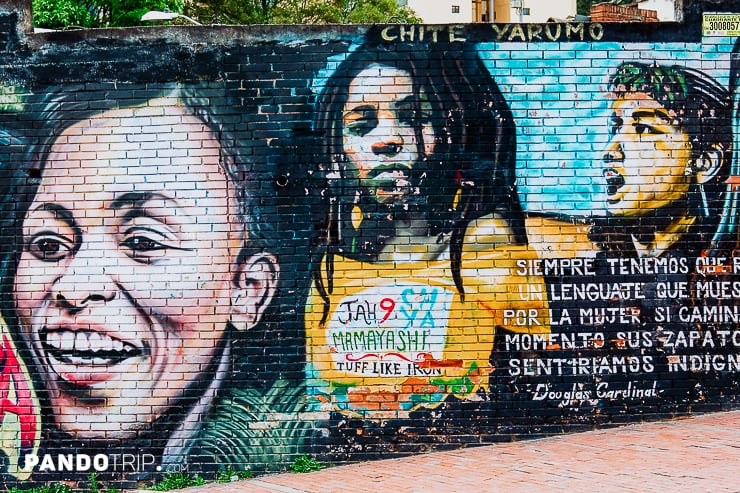 Nowadays, Bogotá's streets resemble an open-air outdoor art exhibition. The Candelaria district, in particular, is a major hub for this artistic expression. Here you can find striking murals by local artists such as DjLu, Toxicomano and Lili Cuc. Their art not only beautifies the city but also highlights social and political issues prevalent in the capital. In essence, Bogotá's graffiti transcends mere aesthetics—it becomes a platform for political commentary, a conduit for artists to voice their opinions and a key component of the city's unique identity.
7. London, United Kingdom
London has long been one of the most important graffiti centers in Europe. The city's vibrant street art scene took root in the 1960s, largely driven by punk rock and skinhead subcultures. This era, along with the 1970s, was heavily influenced by New York's graffiti culture, resulting in an abundance of tags appearing on the city's walls and subway system, mirroring the visual language of New York.
The 1990s marked a transformative shift from "graffiti art" to "street art". Mural painting and other forms of street art gradually started to replace tagging. This decade also witnessed the rise of Banksy, arguably the world's most famous street artist. His popularity skyrocketed in the 2000s, establishing him as a household name.
Gradually, neighborhoods like Shoreditch gained recognition for their burgeoning street art scene. By 2010, Brick Lane had become the most famous graffiti hotspot in London.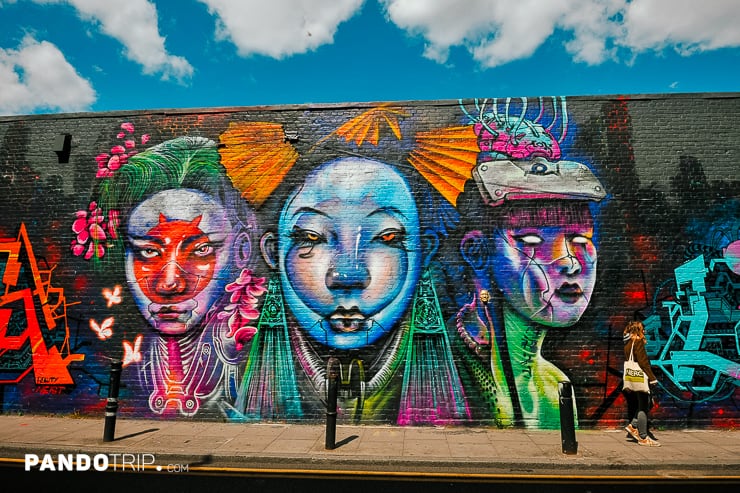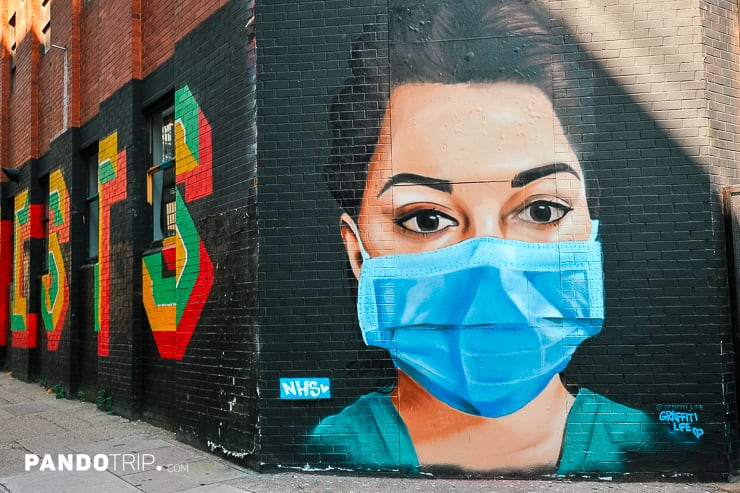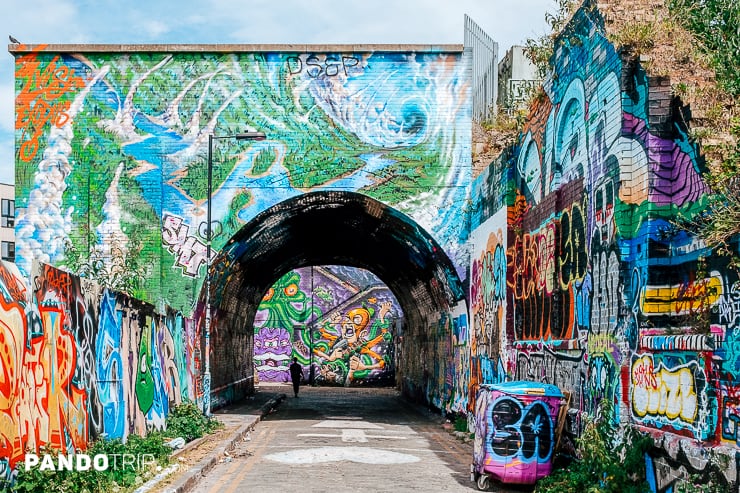 In present times, street art is predominantly utilized for marketing and advertising, with artists leveraging their work to enhance the aesthetic of homes and offices. While there is still a significant underground scene in London, graffiti artists are now emerging into the spotlight, capitalizing on the increasing recognition of this art form.
8. Los Angeles, USA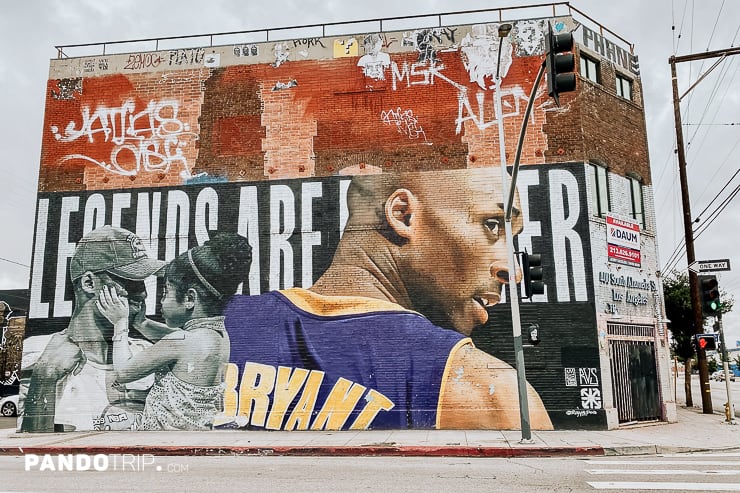 New York City is often considered the epicenter of graffiti culture in the USA, but Los Angeles also significantly contributes to this art form. Los Angeles emerged as a vibrant graffiti center in the 1980s, developing a unique identity in the 1990s. Unlike New York writers, who primarily used subway cars as their canvases, Los Angeles artists often chose buses and the expansive concrete walls lining the desolate L.A. river for self-expression.
At the dawn of the new millennium, Los Angeles street artists encountered a formidable challenge. In 2002, the city enacted a law prohibiting all signage on public buildings, barring those in designated sign districts. This ban extended to murals, sparking a decade-long debate on the distinction between a sign and art. The legislation provided advertisers with enough leeway to erect billboards in designated areas, but it largely excluded artists whose work was non-commercial. For ten years, even creating murals on private property was fraught with challenges due to the complex process of securing legal permission.
However, in 2013, the Los Angeles City Council rescinded the ten-year public mural ban, marking a victory for artists who contended that the law clashed with the city's rich street art tradition.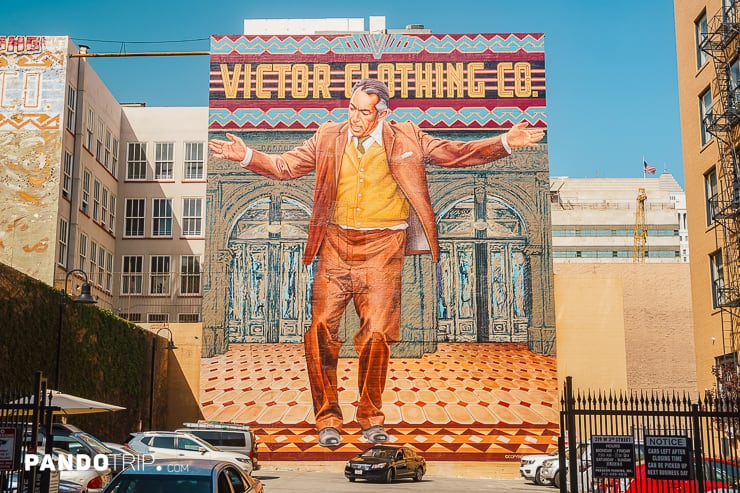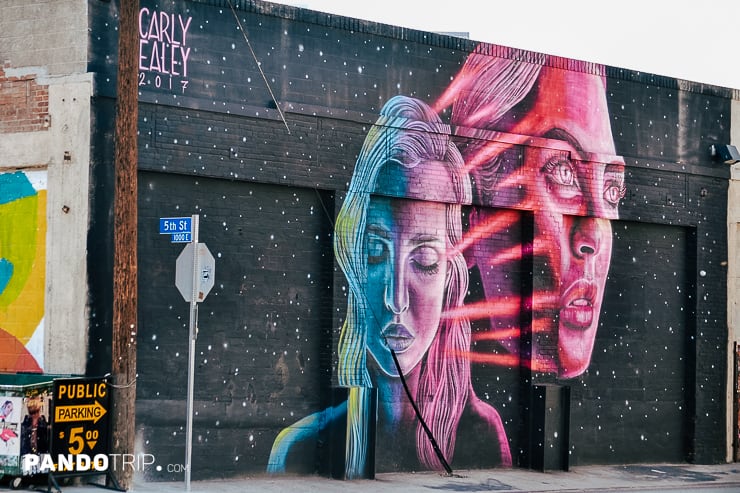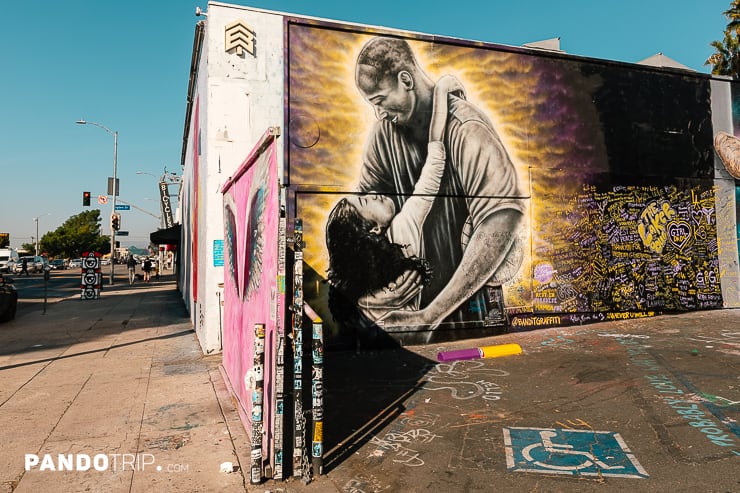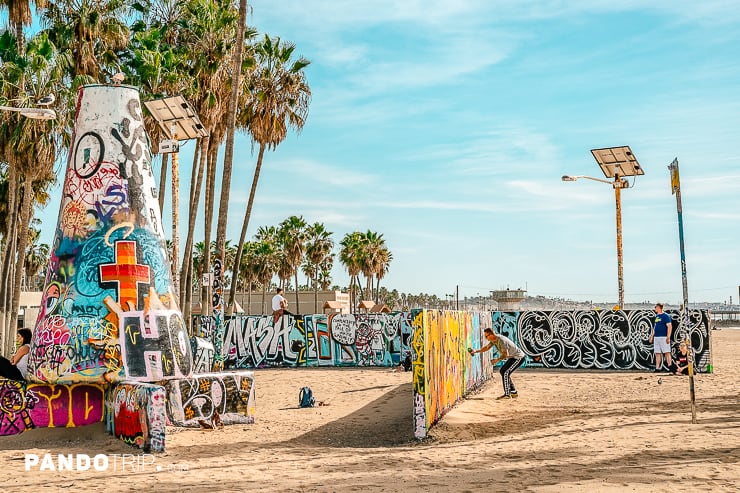 Despite these advancements, graffiti remains unlawful in Los Angeles. Artists engaging in such practices risk felony or misdemeanor charges and fines. Nonetheless, the city offers legal platforms for graffiti and street art. One notable location for authorized street art is the Arts District in downtown Los Angeles. Nearby, visitors can also find one of the city's oldest murals, "America Tropical." This piece was commissioned by the city in 1932, was subsequently whitewashed, and then began reappearing in fragments in the late 1960s. The Getty Conservation Institute undertook the mural's restoration, reopening it to the public in 2012.
9. Valparaiso, Chile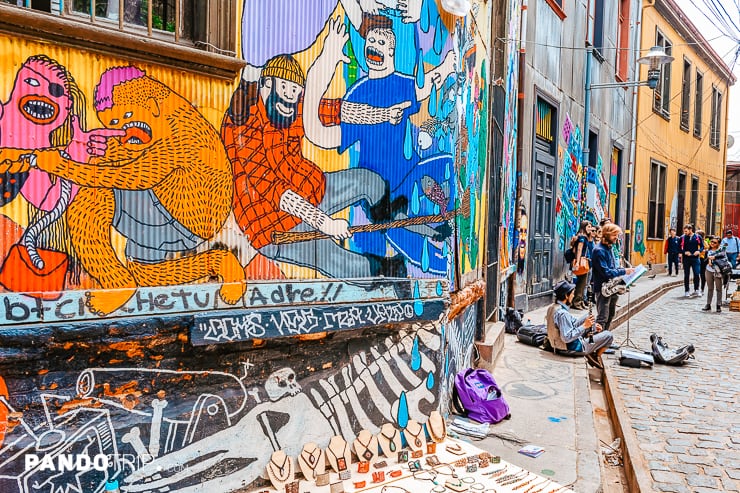 Often referred to as the "Pearl of the Pacific", Valparaiso is one of the most beautiful cities in Chile. Affectionately known as "Valpo" by the locals, it has become an absolute haven for graffiti. This charming port city attracts renowned graffiti artists and muralists from around the world who proudly leave their mark on its walls. Internationally recognized as an open canvas for creativity, Valparaiso has become a wonderland of art, color and inspiration.
The city's evolution into a cultural hub dates back to the 1940s when Pablo Neruda, a diplomat from Valparaiso, introduced Mexican mural painting to Chile. Despite a ban on political art by the military dictatorship in the 1970s, a clandestine network of artists persisted, using the city's narrow streets as canvases for their politically charged messages. With the return of democracy, street art was legalized in Valparaiso, resulting in a plethora of murals and a vibrant art scene that attracts tourists from around the world.
Valparaiso stands out as an anomaly in Chile. While street art is either illegal or restricted elsewhere in the country, the local government of Valparaiso actively supports and encourages its local street art culture.
The city of Valpo sits on 42 hills, or cerros in Spanish. Each of these hills forms a unique neighborhood, its buildings almost entirely adorned with vibrant colors and captivating works of art. Concepción Hill stands out as perhaps the city's most famous center of street art, bursting with color and creativity.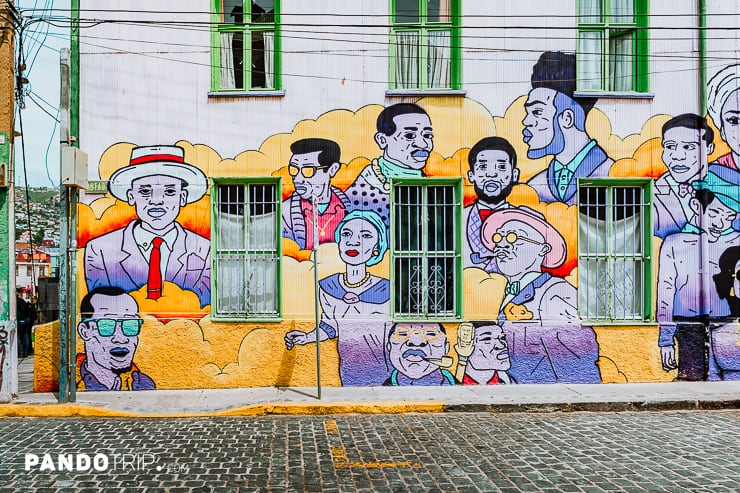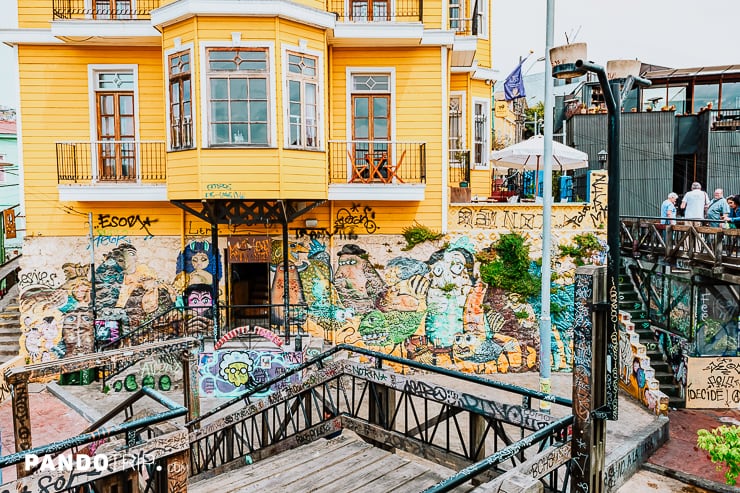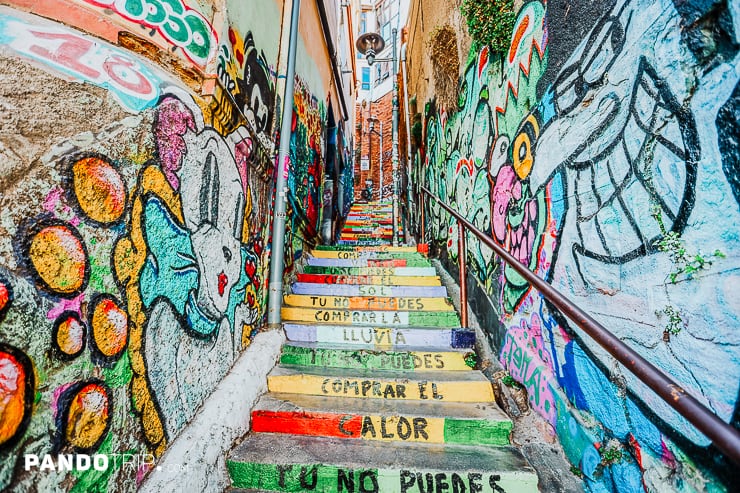 What sets Valparaiso's street art apart is the aesthetic transformation of its stairways. Much like San Francisco, with its hilly terrain, stairs are everywhere in Valparaiso. However, these stairs are not only functional, but also artistic, being painted, tiled, or otherwise embellished. Such artistic expressions offering a unique display unseen anywhere else in the world.
10. Lisbon, Portugal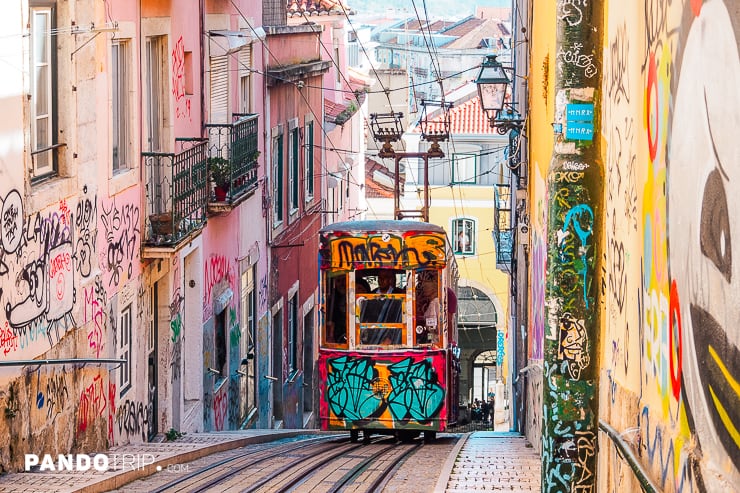 Street art has long been an important aspect of Lisbon's cultural fabric, and the city teems with different artistic expressions. Until the 18th century, Lisbon's architectural tradition tended towards all-white buildings. However, the big earthquake of 1755 catalyzed a change in this practice. Wealthier neighborhoods responded by painting their walls and pavements with bright colors and tiles, while the city's less affluent residents, lacking the resources to paint their homes, turned to the earliest forms of graffiti.
The 1974 Democratic Revolution witnessed an intensification of graffiti across the city, as it became a potent medium for self-expression and voicing public sentiment. In the decades that followed, graffiti art flourished, absorbing significant influences from countries with which the Portuguese Empire interacted. Mural art from Brazil and Western European graffiti were seamlessly integrated into the Portuguese street scene.
But not everyone liked it. This unchecked spread of graffiti began to cause resentment among local residents. In the early 2000s, the city authorities made several attempts to clean up the city, but without success. A turning point came in 2008, when the Lisbon City Council came up with a compromise solution that transformed Lisbon into a hub for diverse street artists.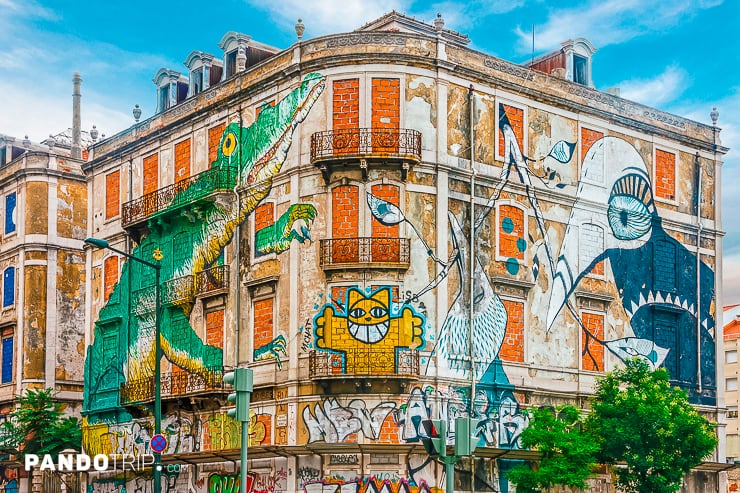 In an innovative move, several panels were installed along Calçada da Glória, a famous street in Barrio Alto, providing a canvas for artists who wanted to contribute to the city's cultural landscape. This initiative, managed by the Galeria de Arte Urbana (GAU), has resulted in one of the most eclectic displays of street art in the world.
The GAU, Lisbon's first Urban Art Gallery, is a premier hotspot for street art in the city center. The Amoreiras neighborhood, Lisbon's largest and oldest mural area, boasts many remarkable pieces of graffiti. Other districts known for street art in Lisbon include Alfama, Bairro Alto, Chiado, Graça, Belém, Algés and Avenidas Novas.
Nevertheless, the widespread presence of Brazilian pixação is clearly visible throughout the city. The authentic pixo, rare in Europe, has proliferated in Lisbon due to the strong ties between Brazil and Portugal.