New Zealand is a great vacation destination for nature lovers. One of the remarkable country's natural sights is Blue Lake, located in Nelson Lakes National Park. This relatively small lake is officially the clearest lake in the world.
In 2011, scientists from the National Institute of Water and Atmospheric Research (NIWA) revealed that Blue Lake is the clearest natural body of water on the planet. The lake's visibility ranges from 70 to 80 meters (230 to 260 ft). The Blue Lake's clarity is close to pure water, as the theoretical visibility in distilled water is about 80 meters. Generally, water visibility above 40m (131 ft) is considered exceptionally clear.
The Blue Lake surpassed another sight famous for its clarity of the water – Te Waikoropupu ("Pupu") Springs in Golden Bay, in which visibility is up to 63 meters (206 ft).
The Blue Lake's clarity is attributed to its underground passage from neighboring glacial Lake Constance, which filters out nearly all of the particles suspended in the water.
The lake is considered sacred to the local Māori population, who call it Rotomairewhenua. Rotomairewhenua, translated to English, means the "land of peaceful waters."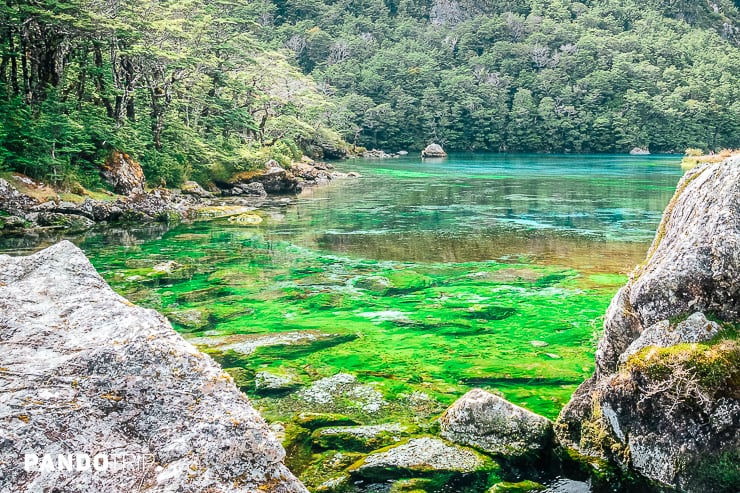 Can you swim in Blue Lake?
No, it's not allowed to swim in Blue Lake/Rotomairewhenua. As we said, the lake is considered sacred to Māori, and because of that, touching the Blue Lake"s water is restricted. So swimming, washing, taking water or putting in any equipment (like a GoPro camera or phone) is not allowed.
The restrictions are extremely important after the discovery of diatomic algae known as lake snow in some lakes of Nelson National Park in 2021. The algae can spread from one lake to another via anything that has been in contact with contaminated water – for example, clothes, boots or a GoPro camera. To protect Blue Lake's crystal clear waters, the Department of Conservation has hired a warden in 2022.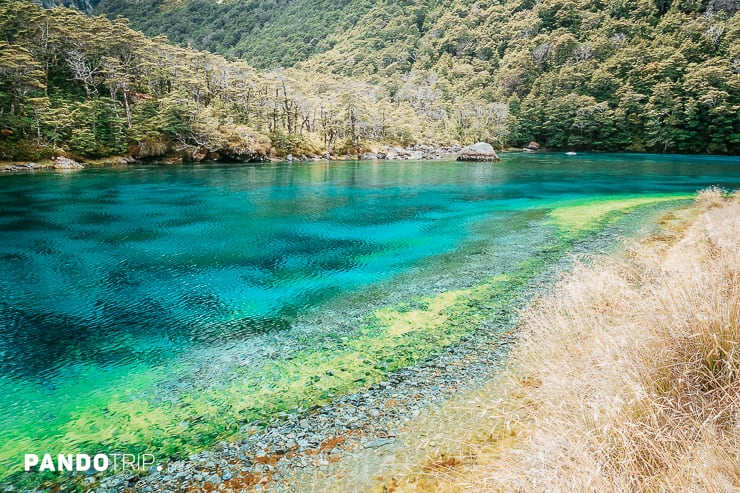 Best time to visit Blue Lake
The best to visit Blue Lake/Rotomairewhenua is in summer, between November and April. The most comfortable and stable weather is from January to March.
How to visit Blue Lake?
Even if you can't swim in Rotomairewhenua lake, it doesn't make a trip to Blue Lake any less enjoyable. The views of the water and the surrounding landscape are unforgettable.
To visit Blue Lake, you need to go to the Nelson Lakes National Park. As the lake is deep in the park, you can't access it by car or on a day trip.
The shortest option is to catch the water from Lake Rotoroa Jetty to Sabine Hut. From there, walk to West Sabine Hut and then to Blue Lake Hut, where you can spend a night. The trip will take about 7-9 hours one way.
Alternatively, the Blue Lake can be accessed as a side trip from the Travers-Sabine Circuit. It's a 4-7 days, 80-kilometer trip through mountains, waterfalls, forests and alpine rivers.
For an aerial view, Reid Helicopters Nelson provides private tours around the region.