Christ the Redeemer is a statue of Jesus Christ on the top of Mount Corcovado in Rio de Janeiro, Brazil. It's the largest Art Deco monument in the world and the fourth largest statue of Jesus Christ on the planet. The idea for a Christian monument on the top of Mount Corcovado was first proposed in 1889. However, the famous statue was opened in an official ceremony only in 1931, after 9 years of construction.
Christ the Redeemer statue is 30 meters (98 ft) high, not including its 8-meter (26 ft) pedestal. It weighs 635 tons, and its outstretched arms stretch 8 meters (92 ft). By comparison, the the The Statue of Liberty in New York City is 46 meters (151 ft) tall.
The statue has become a symbol of Rio de Janeiro and is one of the most famous landmarks in the world. In 2007, Christ the Redeemer was also elected as one of the New Seven Wonders of the World.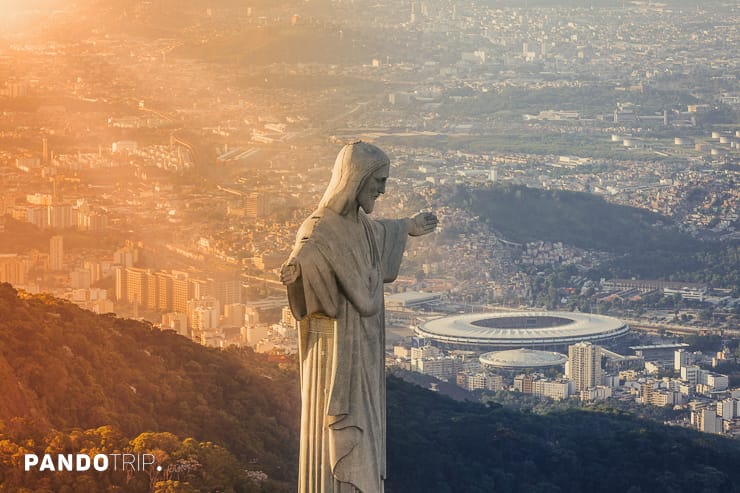 Best time to visit
Christ the Redeemer is one of the most visited places in Brazil. Thousands of tourists visit the iconic statue every day. To avoid crowds, it is better to visit it on weekdays early in the morning.
One more thing to consider is the weather. It's very hard to see the statue on a cloudy day, so check the weather forecast before going.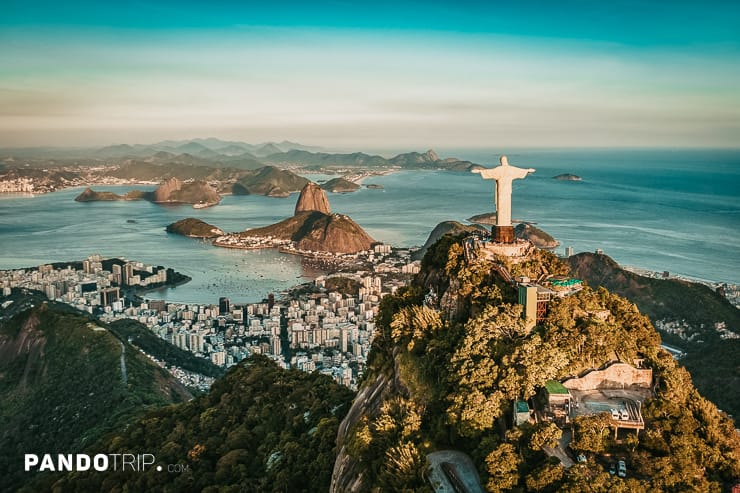 How to get there?
You can get there by train, van or taxi. It's also possible to hike to Christ the Redeemer.
The train is the most popular way to visit Christ the Redeemer and offers the best views. You can buy tickets online on tremdocorcovado.com.br. The train leaves from Cosme Velho, one of Rio's most elegant residential neighborhoods. Here are the exact directions on how to get to the train station.
Van is a quicker and cheaper option than the train. You can buy the tickets online on paineirascorcovado.com.br.
The hiking trail to the statue starts at Parque Lage and takes about 3 hours. If you want to do it, it's recommended to go in larger groups or with a guided tour, as several muggings have previously happened on the trail.