For centuries lighthouses helped seafarers travel safely. Today some of them are hundreds of years old and still working. These old beacons have become landmarks and are historically significant. Check out these ten lighthouses, that are posited in the wonderful surroundings.
1. Farolim de Felgueiras, Foz do Douro, Porto, Portugal
The Farol de Felgueiras, or the Felgueiras Lighthouse, is next to the river Douro's mouth. The stormy Atlantic Ocean is captured in the pictures. When it is calm, the seaside is a lovely place to have a romantic walk, however, during storms like this it is better to stay away from the Ocean.
Why go? Foz do Douro is a splendid part of Porto to visit.
When to go? The storms are the most possible in January and February – try to avoid them.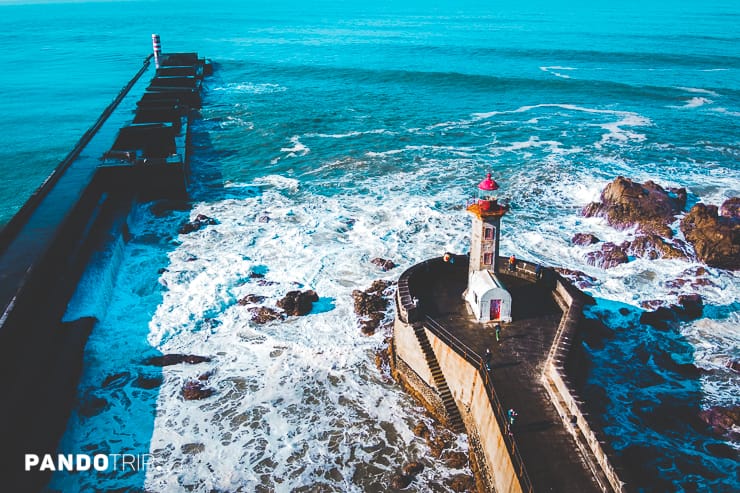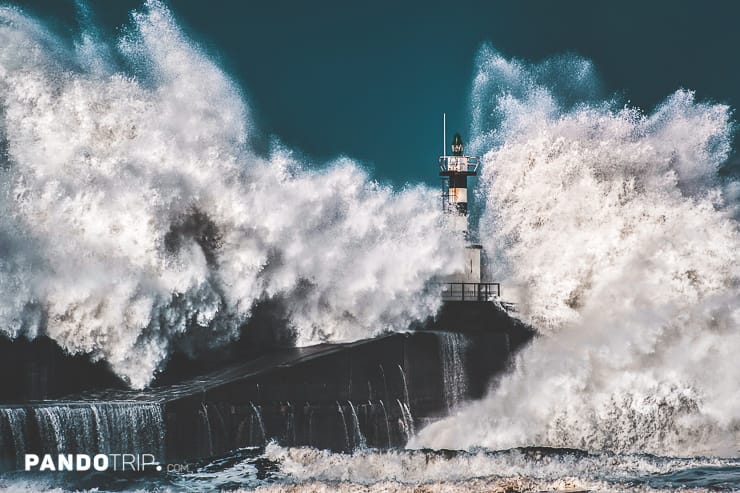 2. Tower of Hercules, La Coruña, Spain
The oldest lighthouse in the world has originated from an ancient Roman tower, which is known to be standing here since around the 2nd century. It is declared a National Monument of Spain and is protected by UNESCO.
Why go? Absolutely gorgeous ancient monument.
How to get there? By car – there is a parking lot next to the lighthouse.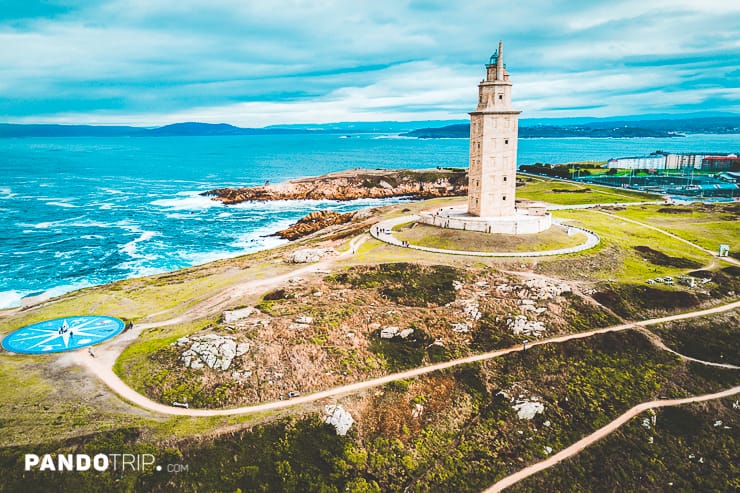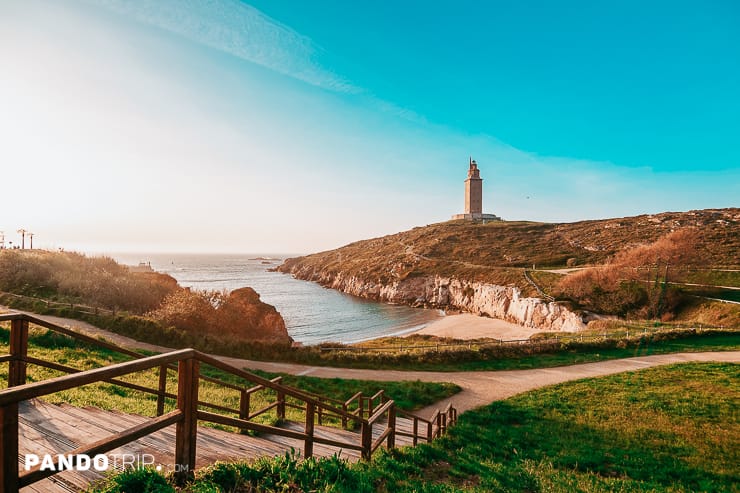 3. Fanad Lighthouse, Fanad Peninsula, County Donegal, Ireland
Fanad lighthouse is situated in a spectacular place. It is the northernmost part of Ireland, where even the Northern Lights can be spotted sometimes. Among various landmarks on the peninsula, which include The Great Roman Wall, the landscapes are the most breathtaking thing here.
How to get there? By plane to Donegal International Airport from Dublin or Glasgow, by bus or car. The roads are narrow and winding but can be a fun challenge for an experienced driver.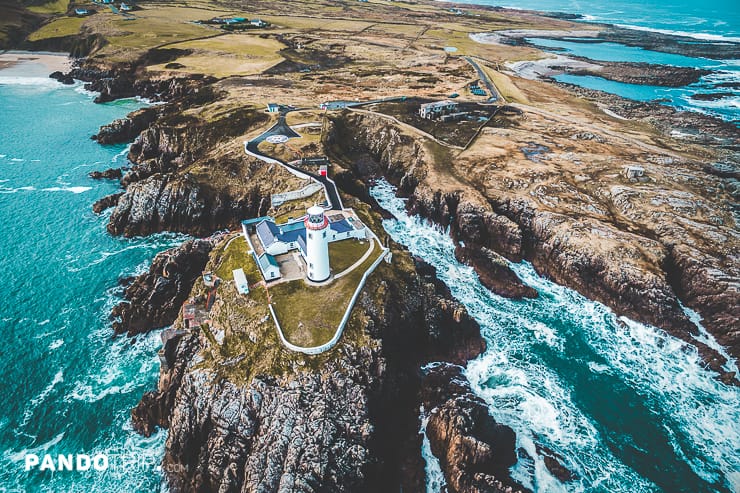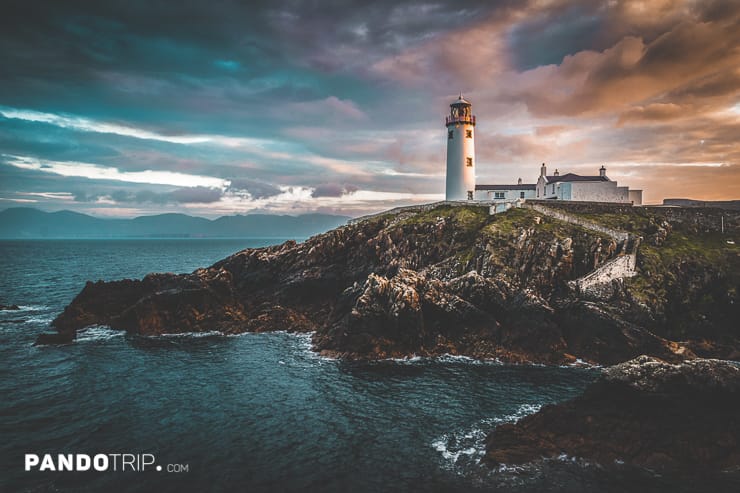 4. Nugget Point Lighthouse, Otago, New Zealand
A 19th-century lighthouse is situated on the steep point of Otago. The location is gorgeous: the whole shoreline is very dramatic, while down from the cliff huge rocks protrude from the water. It is one of the most popular sites in Otago.
How to get there? A short drive by car from Kaka Point village.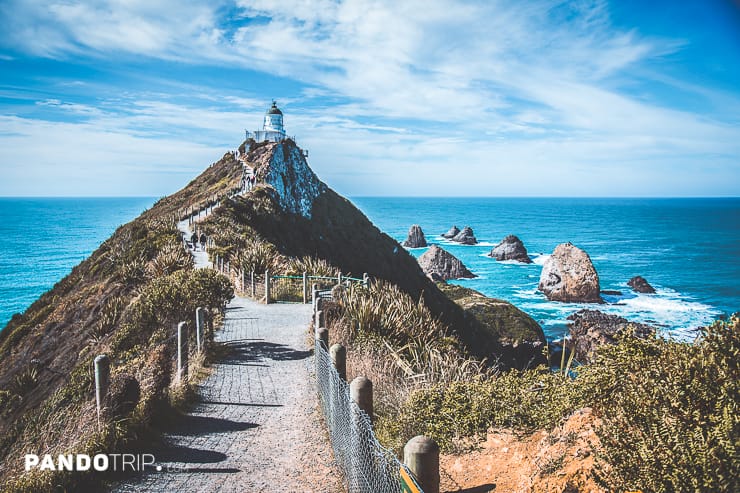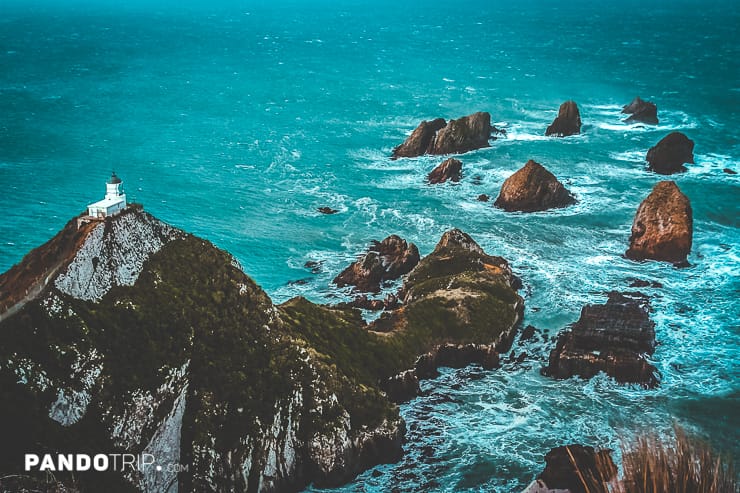 5. Cape Byron Lighthouse, New South Wales, Australia
Located on the easternmost point of Australia, Cape Byron is also the most powerful lighthouse in the country. It is located in a very beautiful area. Besides the great ocean views, dolphins, turtles, whales and surfers can be spotted from the point.
Why go? Great views, wonderful nature, and one of the most famous lighthouses in Australia.
How to get there? By bus or car: Cape Byron is located 175 km from Brisbane.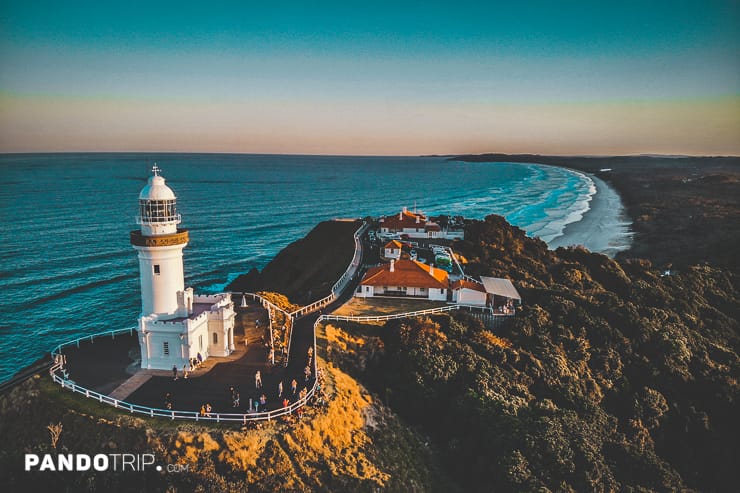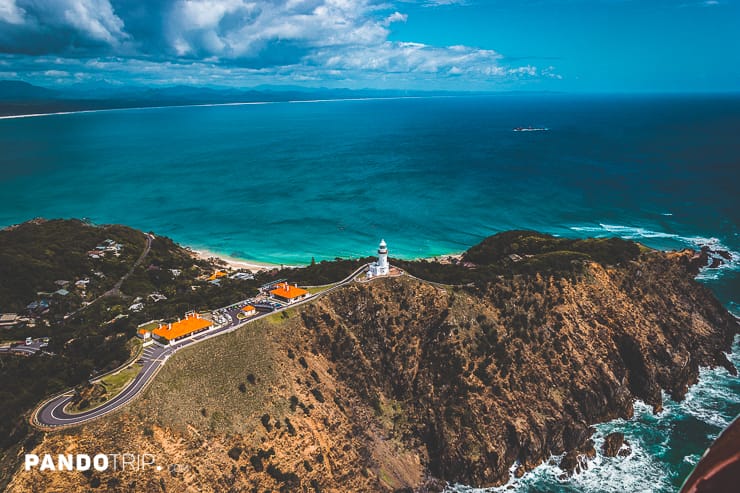 6. Holland Harbor Lighthouse, Michigan, USA
A vibrant lighthouse is also known as Big Red. Located at the channel between Lake Michigan and Lake Macatawa, Holland Harbour Light was built in 1872. The beacon is a popular site in the area and is best admired from Holland State Park.
Why go? A favorite attraction in town, famous for its signature vivid color.
When to go? The lighthouse is open for visitors on Tuesdays and Thursdays only.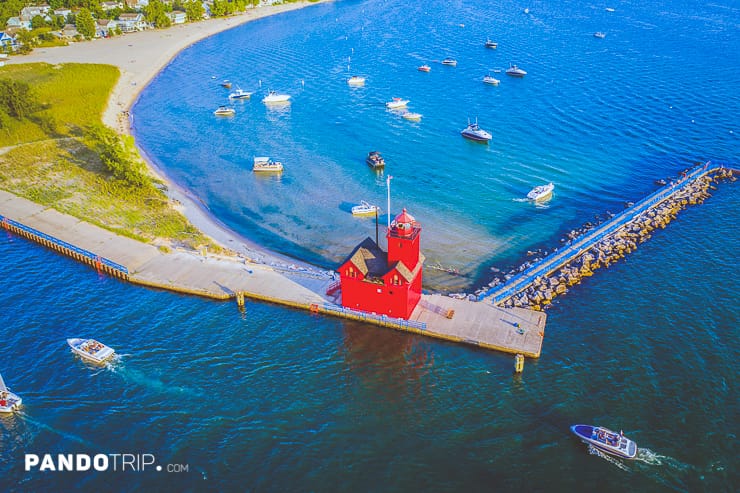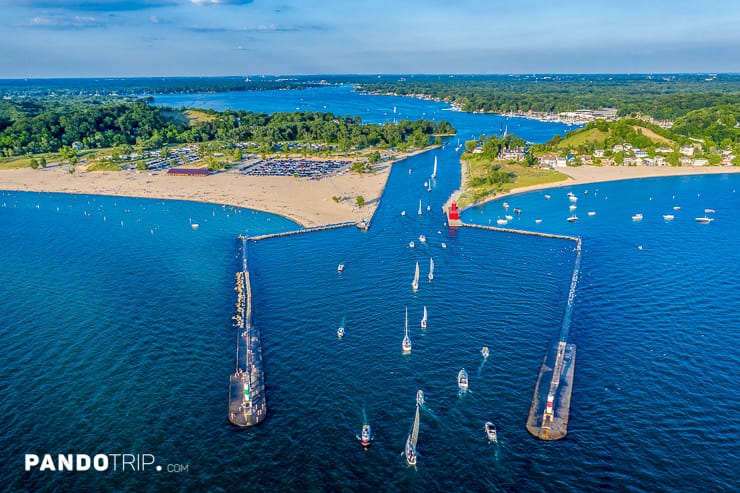 7. St. Joseph North Pier Inner and Outer Lights, Michigan, USA
The lighthouses were built in the 19th century and are posited at the entrance to the St. Joseph River on Lake Michigan. During winter harsh waves get frozen and create stunning ice formations. However, the spot is beautiful all year round.
How to get there? You can walk to the pier from Tiscornia Park.
When to go? If you want to see the ice-covered pier, go during winter.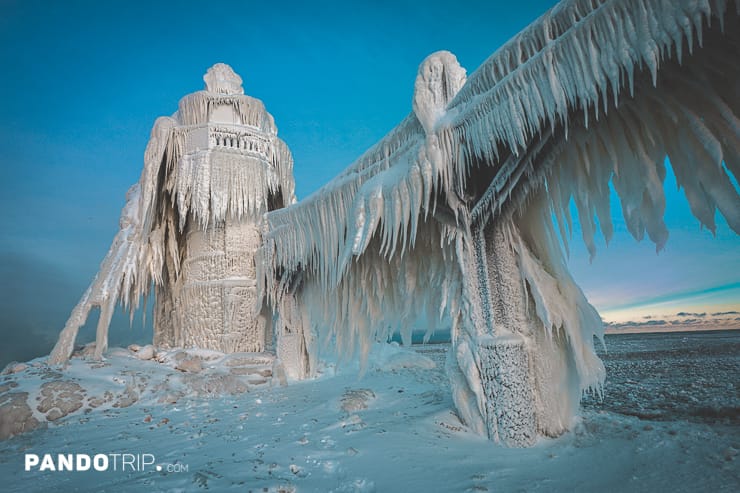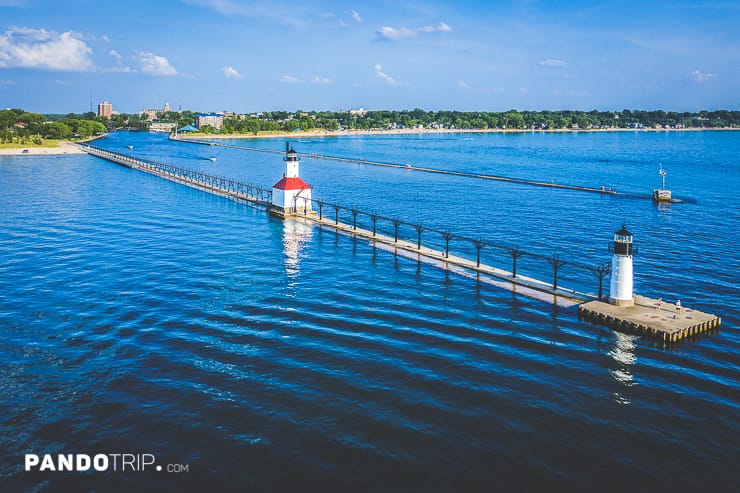 8. Start Point Lighthouse, Devon, England
The Start Point Lighthouse was built in 1836 and situated on the tip of a dramatic promontory. It was designed by James Walker – a then famous engineer, who has also created 29 other towers. There are guided tours, that will introduce to the history and exciting facts about Start Point.
Why go? Great views, friendly guides, interesting tours.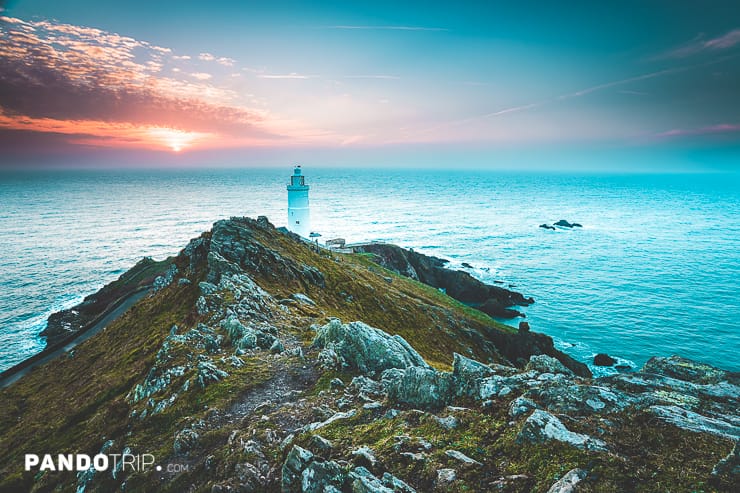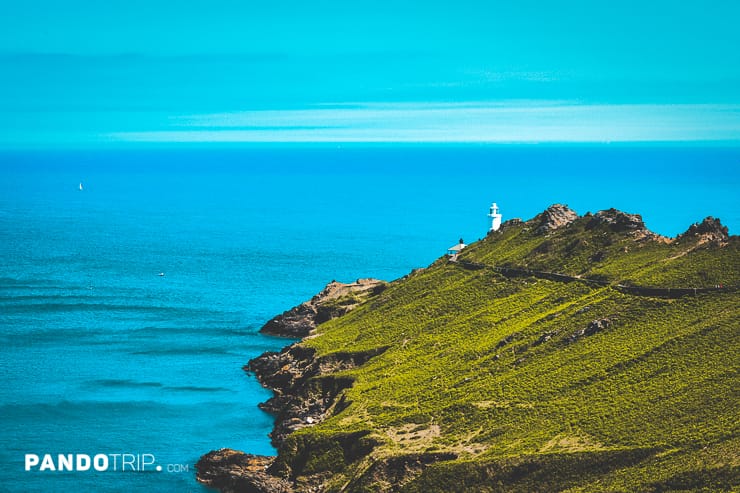 9. Prince Edward Island Lighthouses, Canada
Prince Edward Island is home to 63 lighthouses. On average, you can find one lighthouse every 55 km and this is the highest concentration of lighthouses in North America. Some of these lighthouses on the beaches are postcard beautiful.
Why go? Great sites, beaches, rich and versatile cuisine, numerous festivals and lighthouses.
More information: Tourism PEI, Prince Edward Island Lighthouse Society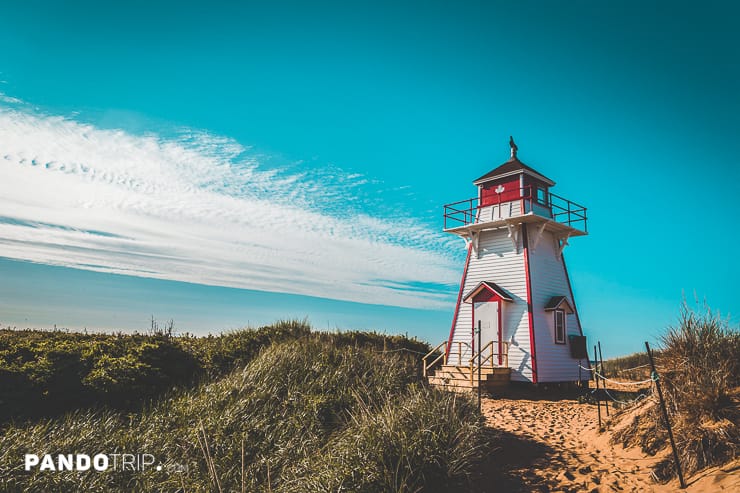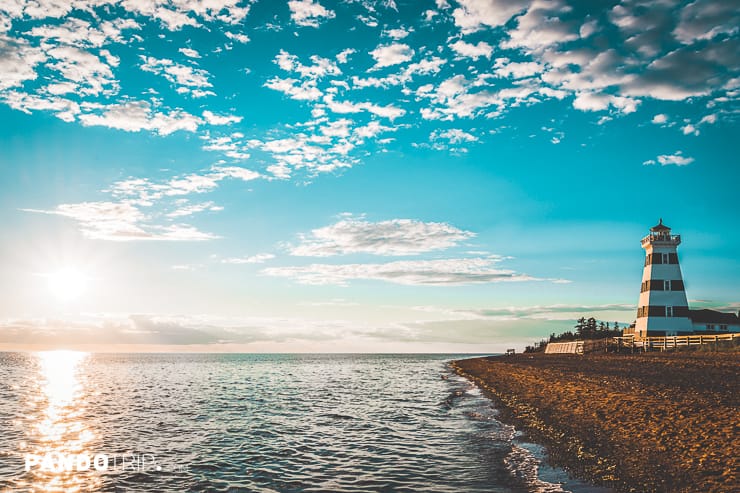 10. Portland Head Light, Cape Elizabeth, Maine, USA
Built-in 1791 Portland Head Light is the oldest lighthouse in the state. President George Washington himself asked that the local stone would be used for the construction. Today there is a museum inside, which you can visit for free.
Why go? One of the oldest beacons in the US, surrounded by a beautiful landscape.
When to go? All-year-round. The lighthouse is open from morning until late evening.