Death and graveyards might seem a dark topic, but there are quite a few cemeteries in the world that work as attractions. Some of them are resting places of famous people, others have unusual memorials, and others still provide a surprisingly nice and tranquil walk. Check out this list of the most impressive cemeteries in the world and share your impressions with us.
1. Waverley Cemetery, Sydney, Australia
Waverley Cemetery in Sydney is the city's oldest continually operating funeral supplier. Since its opening in 1877, the cemetery has been the resting place of many influential and significant people. Moreover, Waverley not only gives you a glimpse of the history but also offers some of the best views in Sydney.
If you have seen "The Great Gatsby" movie, you should know that Gatsby's Funeral was shoot at Waverley Cemetery.
Why go? Besides the great views of the ocean, visitors can also explore some fine examples of stonemasonry from the 19th-20th century.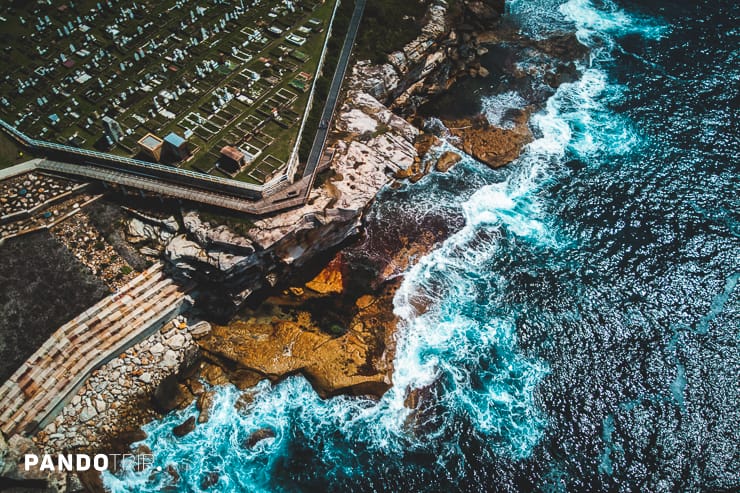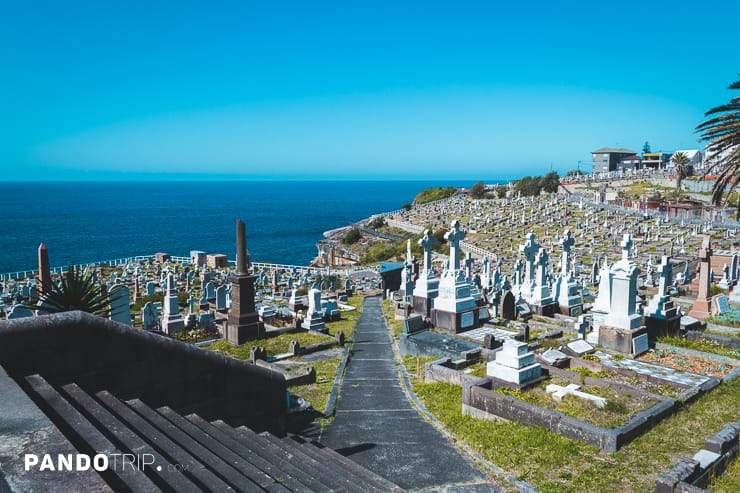 2. The Merry Cemetery, Maramures, Romania
The Merry Cemetery in the village of Săpânța is one of the most unusual cemeteries in the world. It is known for the colorful tombstones with paintings on them. It looks like a cartoon version of a cemetery. Those pictures recreate scenes from people who are buried there, lives.
Why go? The cemetery has already become a national tourist attraction, providing an insight into Romanian culture and traditions.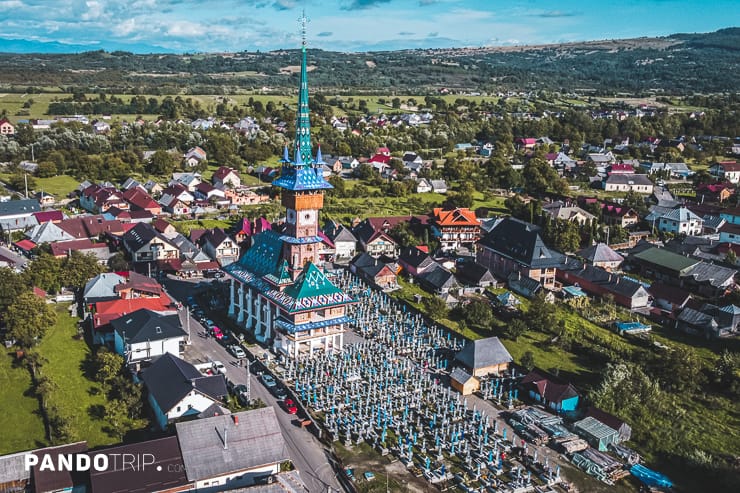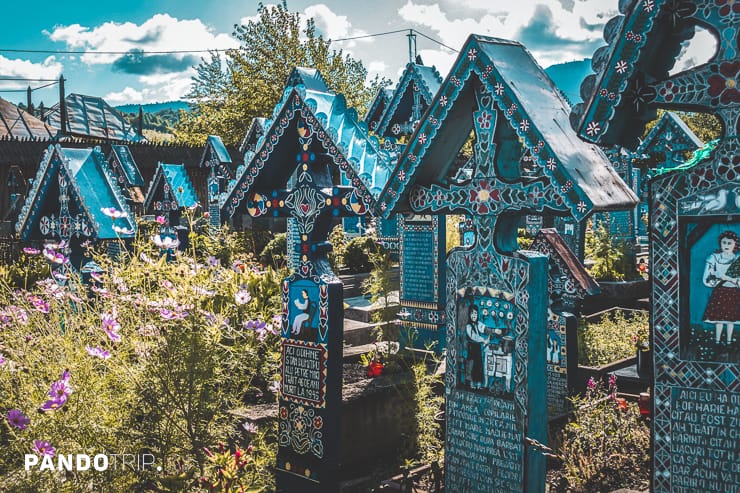 3. Aoyama Cemetery, Tokyo, Japan
Aoyama Cemetery is the most popular cemetery in the Japanese capital. It is the final resting place of many of Tokyo's most historically and culturally important people. The cemetery is also famous for its cherry blossom trees. Every year in spring, it attracts thousands of visitors, who can enjoy a nice walk and admire beautiful sakura.
When to go? During hanami – the time between the end of March and early May when various plants, including cherry blossom trees, bloom to their fullest.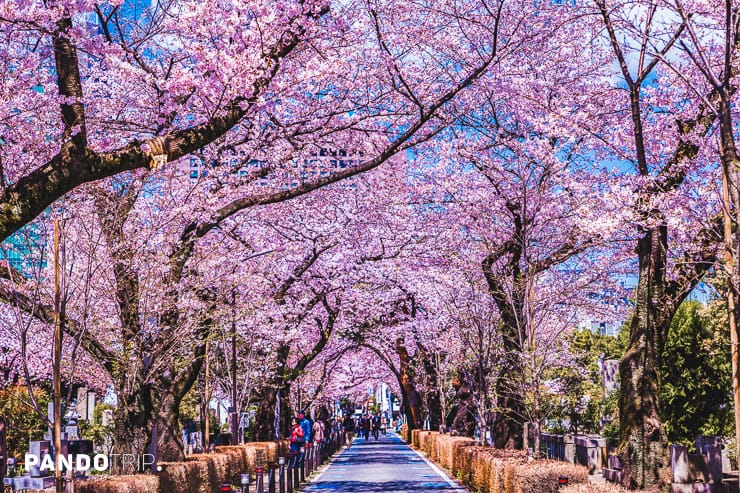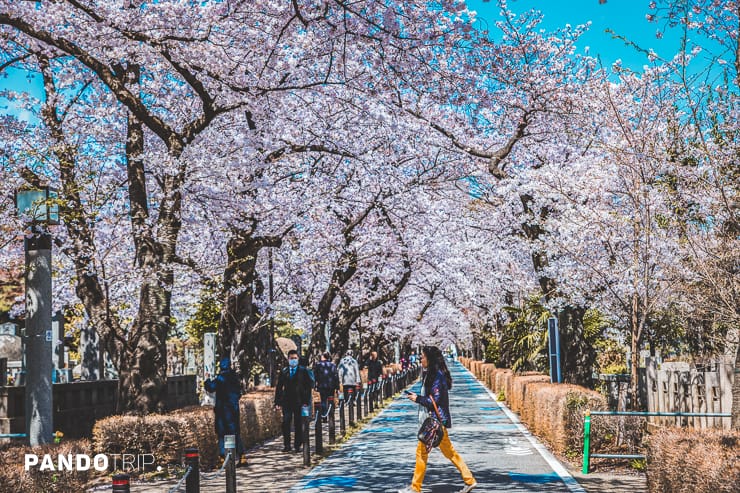 4. Green-Wood Cemetery, Brooklyn, NYC, USA
Opened in 1838, Green-Wood Cemetery indeed carries a holy aura about it. Gothic Revival gates, beautiful plants, statues recreating Biblical scenes and glacial ponds create a calming effect on whoever comes here. Many notable people rest here; meanwhile, the living can come and stroll along the park-like area.
Why go? A unique gem overlooking the tall New York skyline provides a unique opportunity to find some authentic history in this futuristic city.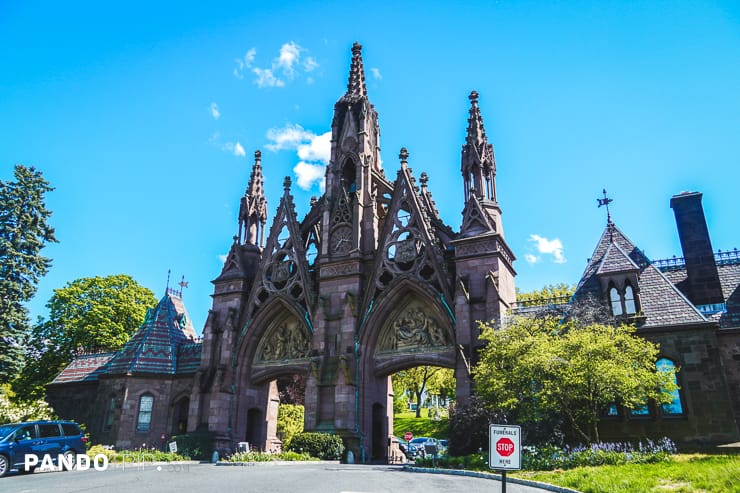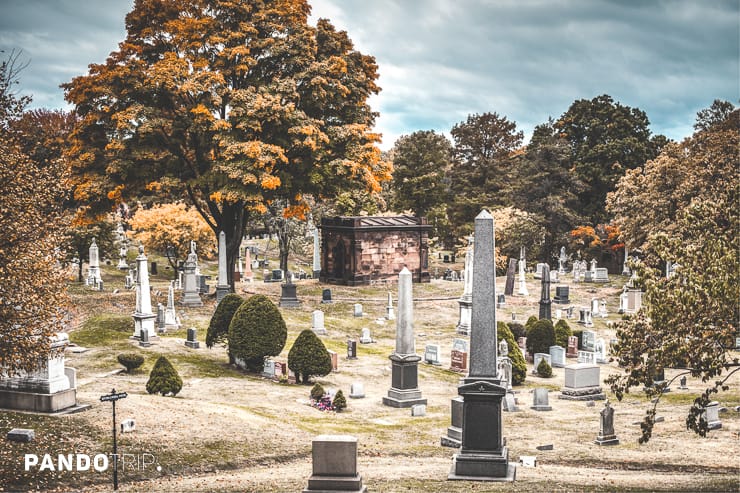 5. Père Lachaise, Paris, France
Père Lachaise Cemetery is the largest in Paris and the most visited cemetery worldwide. Established in 1804, it provides eternal rest for philosophers, writers, musicians, politicians and others, including Jim Morrison, Oscar Wilde, Gioachino Rossini, Georges Bizet, Jean-François Lyotard, Marie Trintignant, Amedeo Modigliani and many more.
Why go? Light a candle and put some flowers for the person you admire. Also, one can explore historical monuments, as there are various styles spanning three centuries.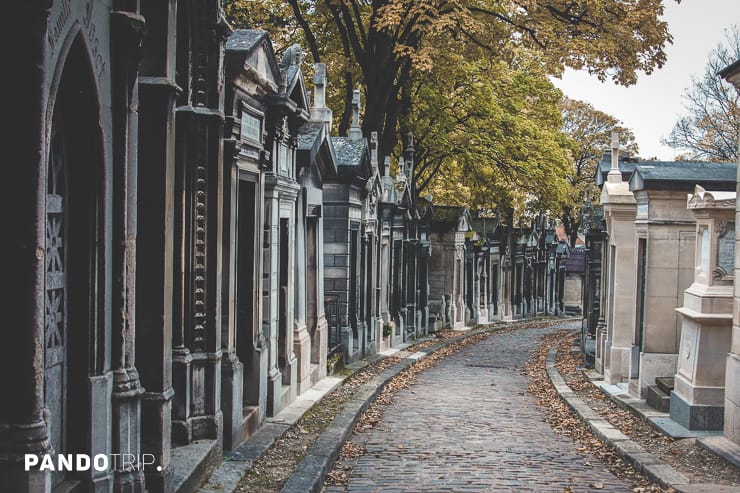 6. La Recoleta Cemetery, Buenos Aires, Argentina
La Recoleta is one of the most famous cemeteries in Latin America. It features graves of notorious and famous people like Eva Perón, presidents of the country, Nobel Prize winners, Admiral William Brown – the founder of the Argentine Navy – and a granddaughter of Napoleon. It also features very impressive tombs, mausoleums, statues and memorials.
Why go? The site features an impressive number of 4691 graves. Also, one can explore a variety of architectural styles here – from Art Deco and Art Nouveau to Baroque and Neo-Gothic.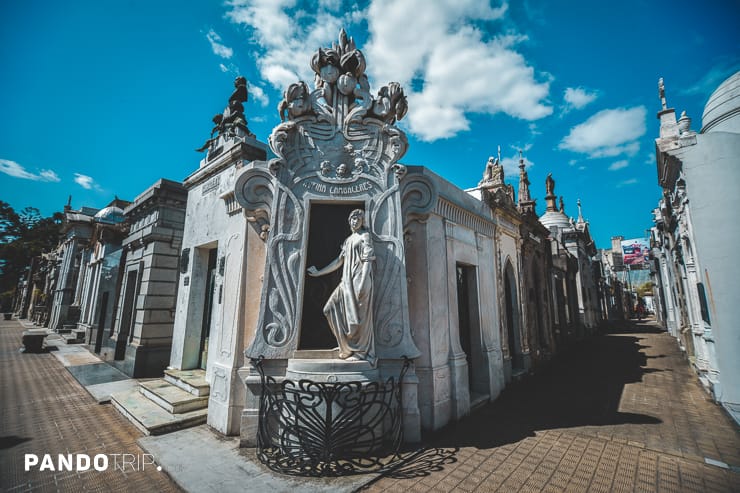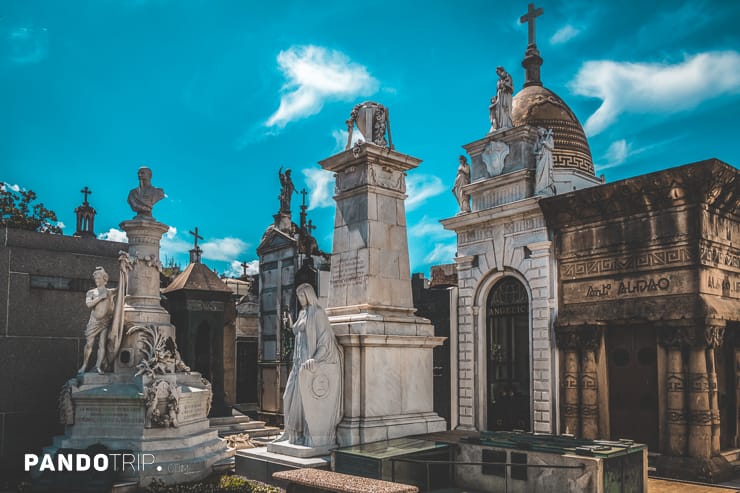 7. Xoxocotlan, Oaxaca, Mexico
There is a special bond between the living and the dead in Mexico. In Xoxocotlan, one can discover the deeply rooted mourning traditions: visitors will see thousands of flowers, candles and people remembering the dead, sometimes even with guitars and songs.
When to go? Day of the Dead on October 31 is the most impressive, allowing participation in the experience which almost seems like a carnival.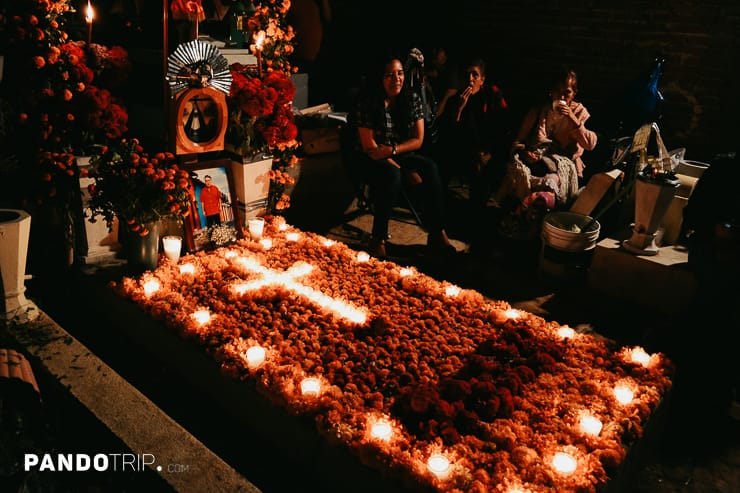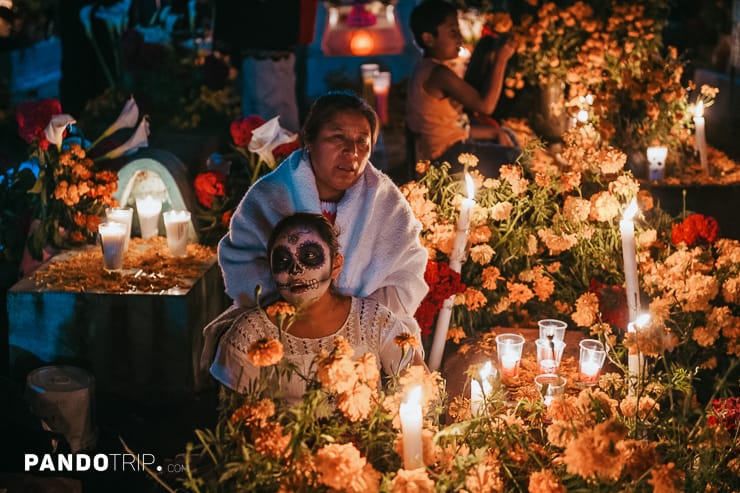 8. Magnificent Seven, London, UK
The "Magnificent Seven" is an informal term to describe seven large cemeteries in London. Inspired by Père Lachaise cemetery in Paris, in 1832, Parliament passed the act allowing private cemeteries to be built afar from central London. Many notable people rest here, while the living can find a semi-public park and a Local Nature Reserve.
Why go? Explore the great historic architecture in the mausoleums, statues, chapels and graves. Also, lush greenery and paths provide a meditative walk.
9. Mount Auburn Cemetery, Cambridge, Massachusetts, USA
Established in 1831, Mount Auburn Cemetery is the first garden cemetery in the United States. Many authors, scientists, politicians and artists are resting here under an old oak and maple trees. Bigelow Chapel, built in the 1840s, adds up to the distinct character of the place. The cemetery looks very enigmatic and cinematographic.
When to go? Anytime, although autumn here is famous for the colorful foliage, which alone attracts visitors to admire the mesmerizing views.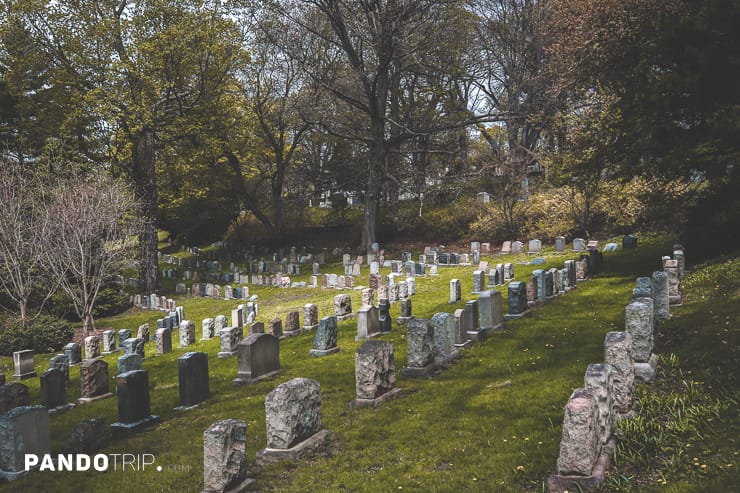 10. The Old Jewish Cemetery, Prague, The Czech Republic
Over 12 000 tombstones protrude from the ground in the Old Jewish Cemetery cemetery that dates back to the 15th century. Prague's rabbi Judah Loew ben Bezalel is buried here, with a majestic lion on the tomb. The rabbi is known for creating the Golem of clay, which was supposed to protect Prague's Jewish community.
Why go? A very old, authentic and historic place to visit in the capital. It feels like time travel, since there is no trace of modern urban technologies and tranquility ensures peace of the dead.