Tuscany is one of our favorite Italian regions. Elegant, historic, cultural and hospitable, Tuscany will never cease to please its guests. There is plenty to see and do here, but we had to pick only ten things. So here is our list this week of what you could expect once in this beautiful area of Italy.
10. Go Wine Tasting
Although you can go on a wine tour in almost any region in Italy, Tuscany spoils with rich historic heritage and numerous kinds of wine. It is being produced in wineries, that boast centuries-old vineyards and gorgeous villas. Some of them even accommodate guests – look for a vineyard hotel.
Why go there? Agencies provide a variety of tours. Some of them include a trip around the city, for instance, Florence, and an additional wine tour.
9. Stay at Il Salviatino
Once in Florence, Tuscany, stay at this amazing villa, which is posited basically in the center of the town. Settled in a restored 15th century villa on a hillside of Fiesole, overlooking the views of Florence and Tuscany, the hotel not only provides a perfect accommodation, but the whole experience as well.
Why to go there?
Everything in the hotel is handpicked: from the art works and Tuscan linens, to the spa products and ingredients from the hotel's organic vegetable garden. Chef Carmine Calò is a true artist and prepares traditional Tuscan recipes with his own signature twist.
8. Bathe in Sansone Beach
Find a complete tranquility in this divine beach. While Amalfi and Capri are crowded with tourists, Sansone remains quite free from visitors, who rally on the country side. Meanwhile the coast lives at an entirely different pace even in summer.
Why to go there?
Just take a look at this blue water and dramatic cliffs, yet soft golden sand. This is one exciting discovery for the holiday makers.
7. Wine and Dine
Who doesn't love Italian cuisine? Here it is as good as it can get. Majority of the ingredients are produced in Tuscany and brought straight from the farms, mills, factories and vineyards. Don't save on food here – it is a rare chance to experience a true feast of the senses.
What to eat and drink here?
The delicious wines of the region are world famous. Various kinds of cheese, salami and hams with a glass of red Chianti will be the best end of a nice romantic evening Italian style.
6. Iconic Valleys
These are one of our favorite natural wonders of Italy. The ancient villas scattered around produce delicious wines and visitors are invited to stay – some villas are turned into lodges and hotels, that accommodate guests. Also, the valleys feature Cypress Trees – the symbol of the region.
Why go there? These panoramic views are as good as it can get – travel around and explore the sites.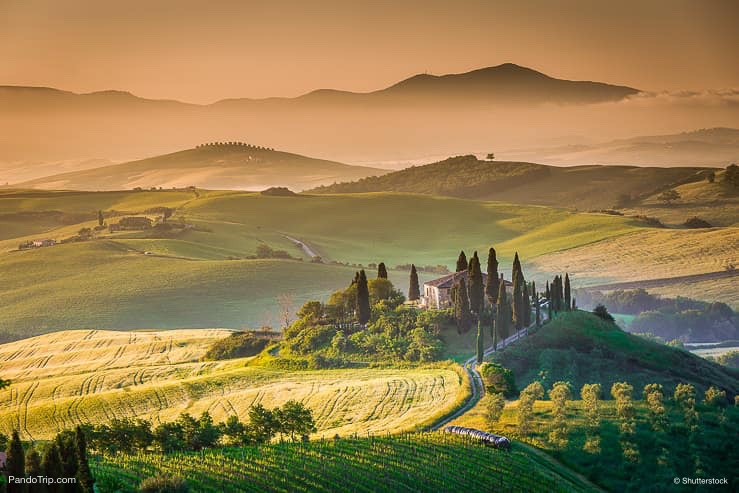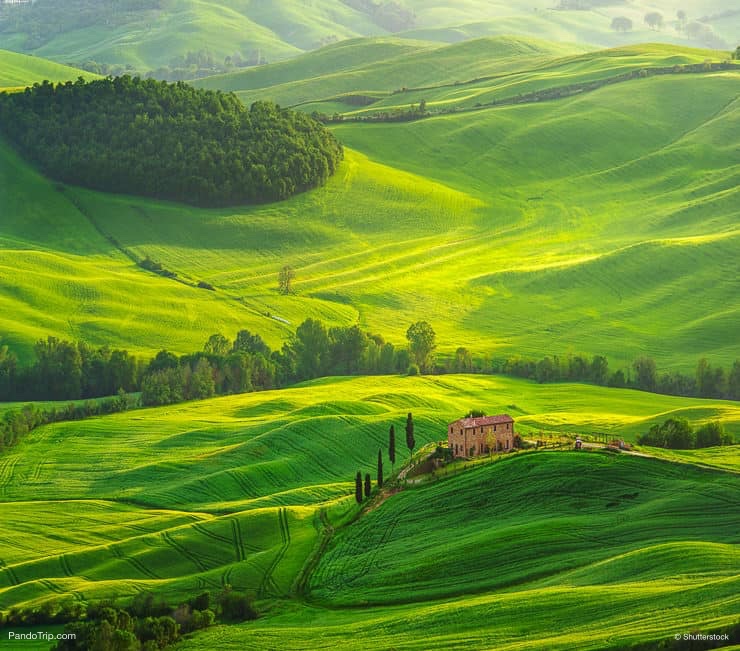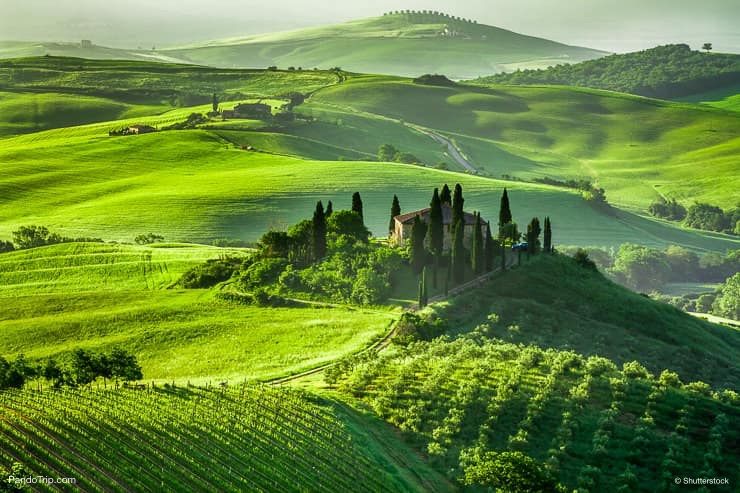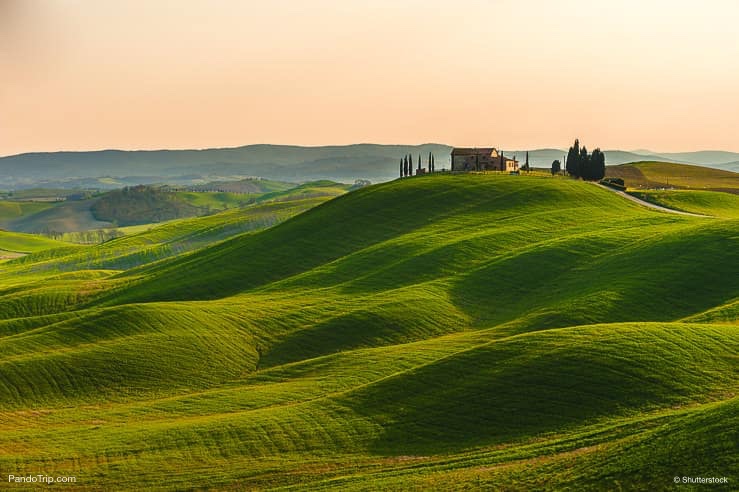 5. Visit Arezzo
Beautiful town of Arezzo has been known since the Roman times and earlier. Today it boasts a stunning Medieval architecture and a town square. An abundance of churches present how the styles changed throughout the ages. Also explore the historic twists and turns in the museums.
Why to go there?
The town is only 80 km away from Florence and provides a very nice as well as rewarding day trip.
4. Take a Picture in front of Pisa Tower
The ancient town has been made world famous by an accident. The Leaning Tower of Pisa was supposed to be straight, but it got tilted unintentionally. However, it attract millions of tourists every year, who make a funny selfie with the famous tower.
Why to go there?
The city has an abundance of stunning buildings from the Medieval and Renaissance eras and museums.
3. Relax in the Hot Springs of Saturnia
Terme di Saturnia – the natural hot springs – have been used since the ancient times. According to legend, the springs were created after angry Jupiter had thrown lightning bolts, trying to hit Saturn. He missed him and a natural spa center was formed.
Why go there? The water is of a pleasant temperature (37.5 °C) and rich in beneficial minerals, great views, and surroundings.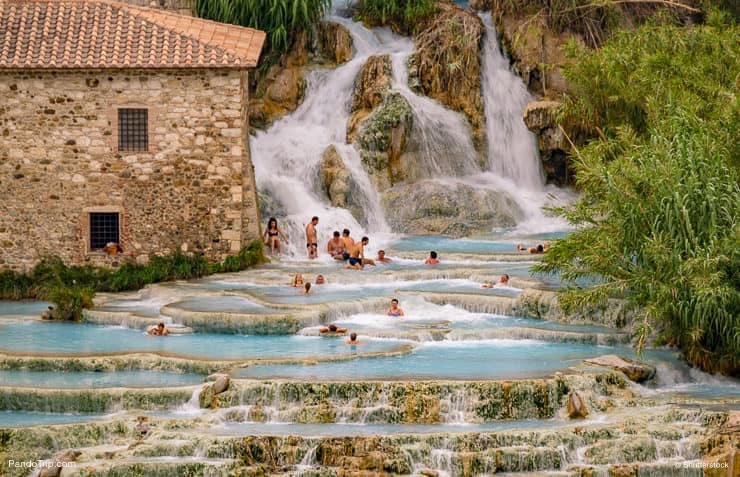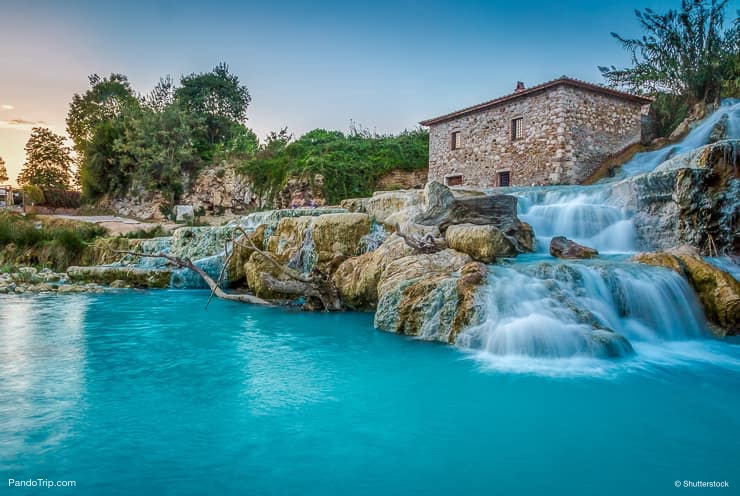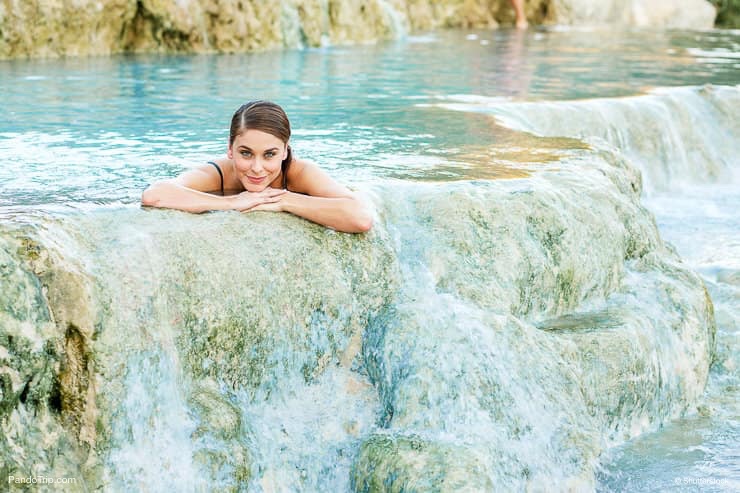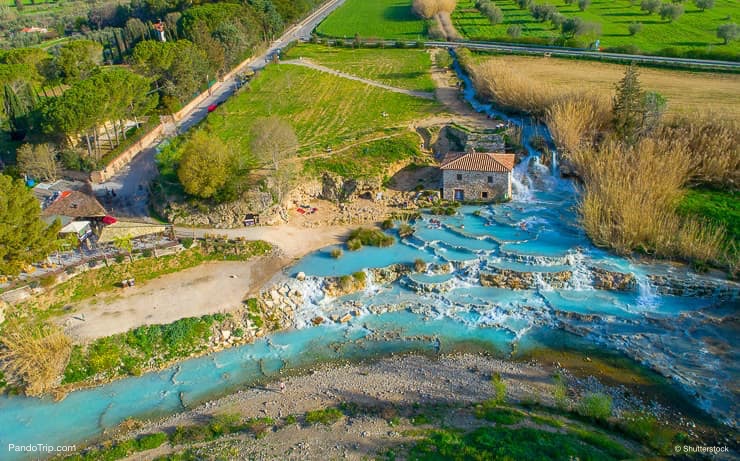 2. See Medieval Town of Siena
The city has one of the greatest Medieval cityscapes, preserved by UNESCO. Siena Cathedral is a beautiful monument among the other staggering examples of Italian architecture. Siena is one of the most frequently visited towns in Italy.
Why to go there?
Siena is one of the most popular towns for its Medieval and well preserved architecture.
1. Go to Florence
The historic city was one of the most important places where Italian artists had developed their craft, political intrigues took place and aristocrats build their opulent houses. There is plenty to see and do, as the city is one of the most popular attractions in Italy.
What to see?
These attractions are a must see once in Florence: Cathedral of Saint Mary of the Flower, vibrant Boboli Gardens, always busy iconic Ponte Vecchio.