So you think you know how to party? If you really are a serious partygoer, just ask yourself this. Can you dance from dusk until dawn without taking a breather? Are you really sure you've got the stamina to stay up all night and then carry on celebrating the following day or even for the rest of the week? Can you dodge a flying tomato or run faster than a four-legged beast?
If you answered yes to all the above questions, you're in the right place. So, if you really are ready and raring to party, party, party, here are the top ten holidays and festivals that you just have to participate in at least once in your lifetime.
Make sure you don't miss any of these worldwide mega celebrations.
10. Mardi Gras, New Orleans, USA
When Mardi Gras takes over the streets of New Orleans for two whole weeks it's the carnival to rival all carnivals. Make sure you've got your best fancy dress costumes with you because Mardi Gras is all about dressing up. Be as wild and as exaggerated as you can imagine, then go join in the fun. Mingle among the crowds thronging the streets, follow the parades, dance the hours away to live music and marching bands then put your best foot forward at a masquerade ball. But don't forget, there's only one rule for Mardi Gras and that's party until you drop.
When: The Mardi Gras dates change every year depending when the official dates for Easter fall. The festivities generally start two weeks before Shrove Tuesday so make a note in your diary.
Where: New Orleans, Louisiana, USA
Website: www.mardigrasneworleans.com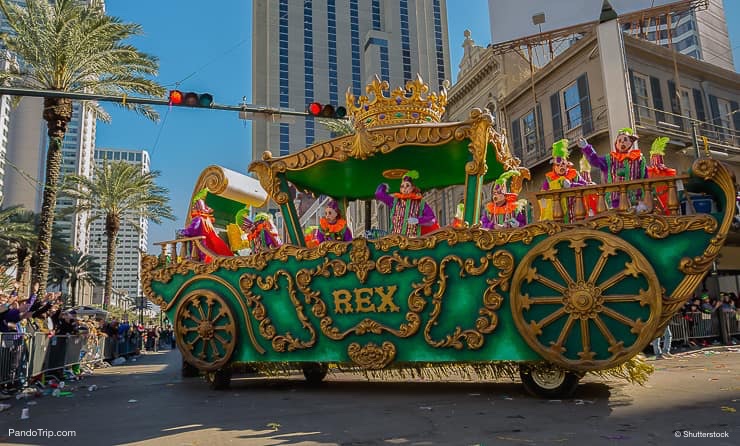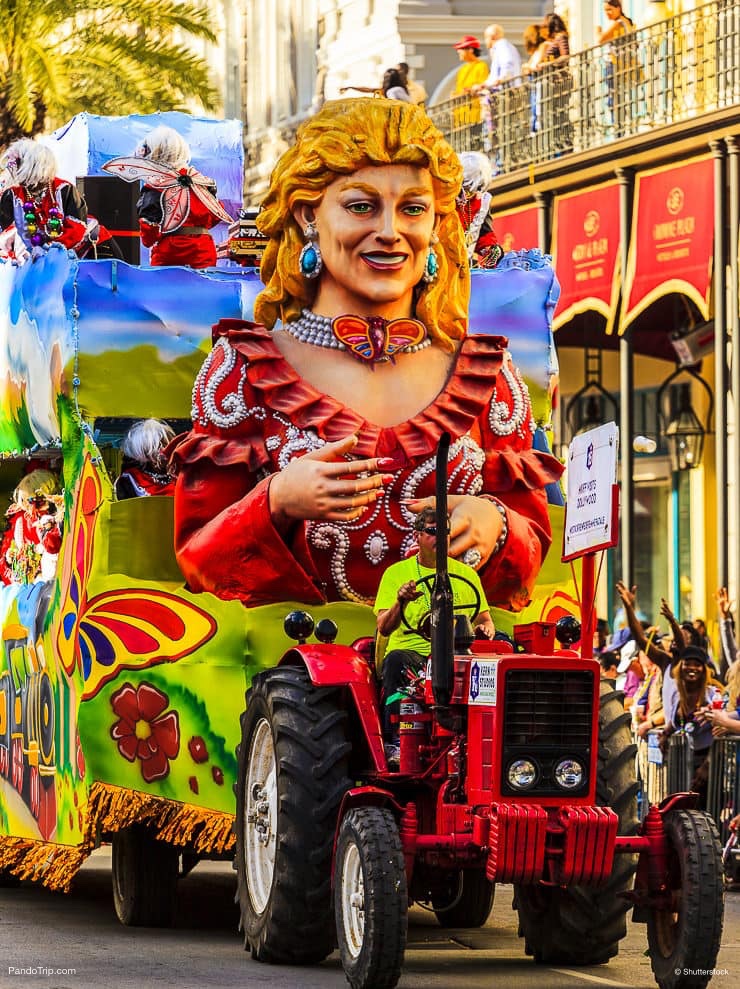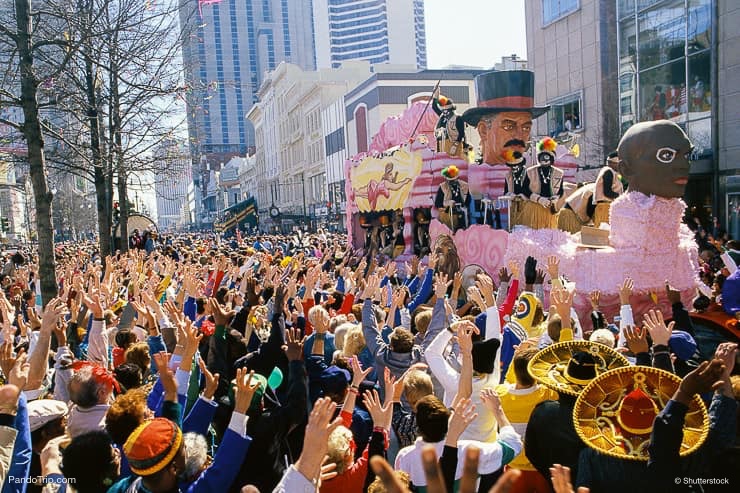 9. Running of the Bulls, Pamplona, Spain
If you're an adrenaline junkie, you just might want to consider adding the fiesta of San Fermin in the Spanish city of Pamplona to your list of must do's. The Running of the Bulls will really get your heart pumping though there's a lot more to the San Fermin fiesta than stampeding bovines. Apart from getting chased by bulls through the streets of Pamplona, you'll be able to join in the parade of the giant dancing mannequins and "The Roar" where the crowds make as much noise as possible with drums and whistles in front of the local council office. Plus there's a massive fireworks display every night of the seven-day event.
The Running of the Bulls is not for the faint-hearted as several bullfights do take place during the fiesta. The bull run isn't something to be taken lightly either and if you're planning on participating, make sure you take a good pair of running shoes with you.
When: The Running of the Bulls is held every year from midday on the 6th of July to midnight on the 14th of July.
Where: Pamplona, Spain
Website: www.pamplonafiesta.com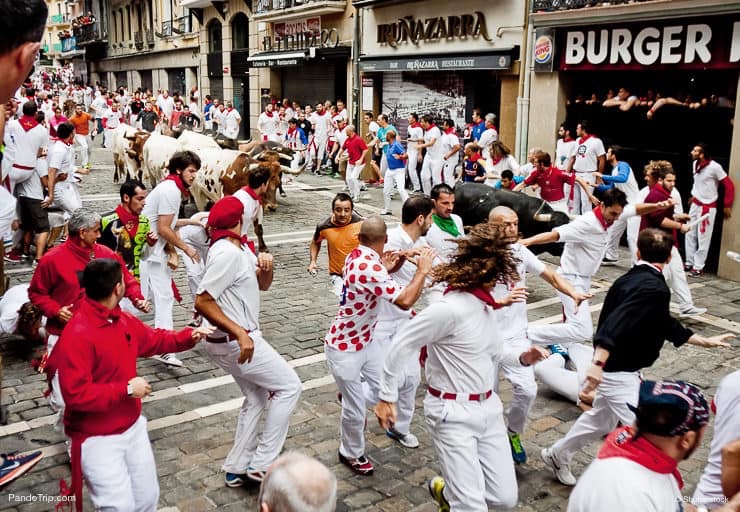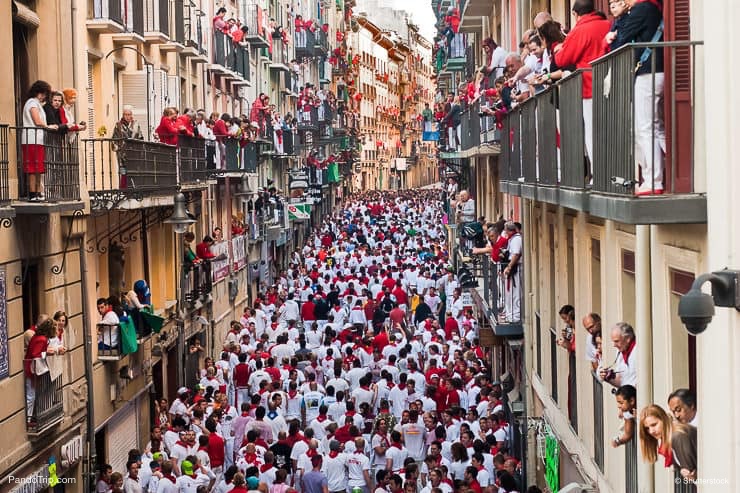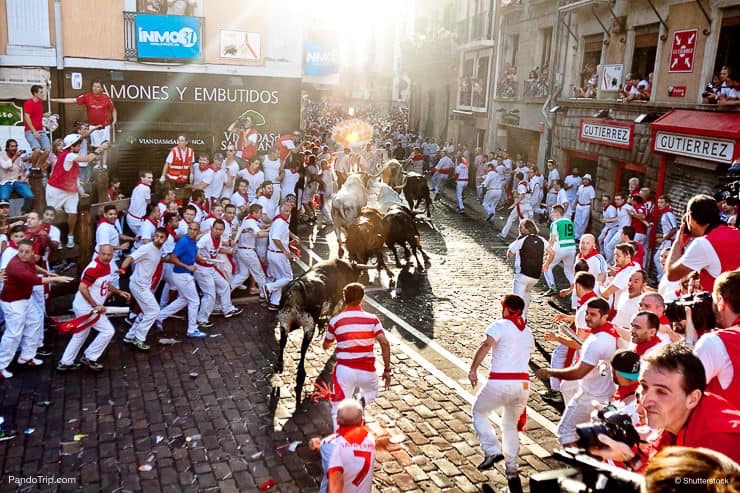 8. St Patrick's Day, Dublin, Ireland & New York, USA
Your friends will turn green with envy when you tell them you're going to a St Patrick's Day celebration. Whether you're in Dublin or New York on the 17th of March, you'll be guaranteed an amazing time. It's a bit of a mad bash considering the festivity is in honor of Ireland's patron saint and if you think you've seen a leprechaun in the parade, well, you probably won't be hallucinating. You might think that "going green" means you're a budding environmentalist, but not on St Patrick's Day it doesn't. You'll need to be dressed from head to toe in the color and have your face painted too otherwise you'll stand out like a sore thumb. Don't forget to learn the Irish word for cheers, sláinte. This is a boozy party so you could well be saying it quite a lot.
When: 17th March every year.
Where: Dublin, Ireland. New York, USA. Towns and cities all over the world.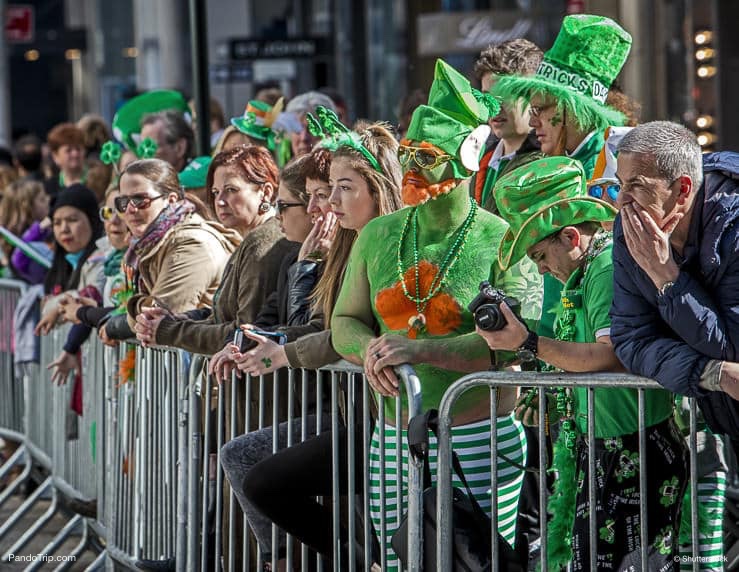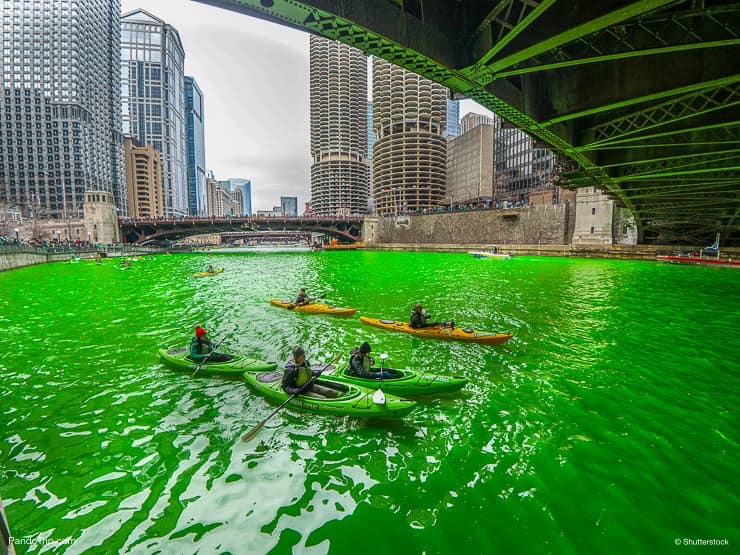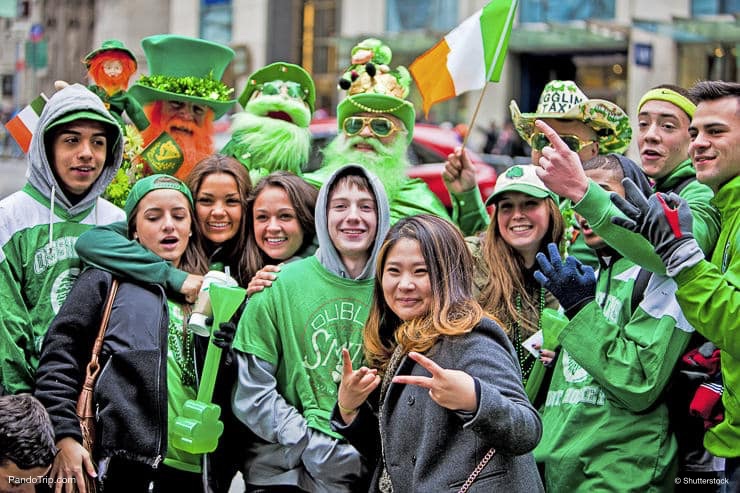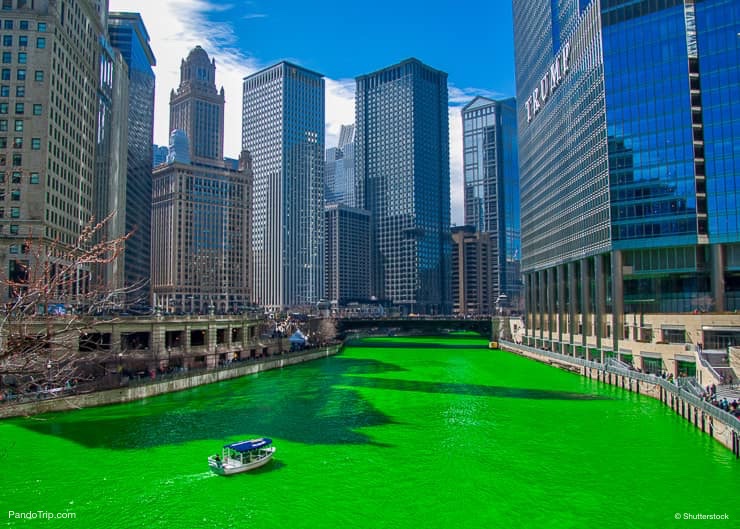 7. Loy Krathong & Yee Peng Lantern Festivals, Chiang Mai, Thailand
If you want to celebrate in a style which really sets the night on fire then you need to be at the Loy Krathong and the Yee Peng Lantern Festivals in Chiang Mai, Thailand. Why both? They're both so uniquely different you won't want to miss either.
During Loy Krathong, which is celebrated all over Thailand in November, the rivers and lakes flicker to life when innumerable tiny craft bearing lighted candles are set free to float upon the waters. It's a truly amazing sight only rivaled by the Yee Peng Lantern Festival, which is part of Loy Krathong when hundreds of thousands of illuminated lanterns are liberated and soar simultaneously into the night sky. No, it's not a mad booze-up, but it is an impressive spectacular you should see at least once in your life.
When: During November every year.Though specific dates change depending on when the full moon of the 12th month in the Thai calendar falls.
Where: Chiang Mai, Thailand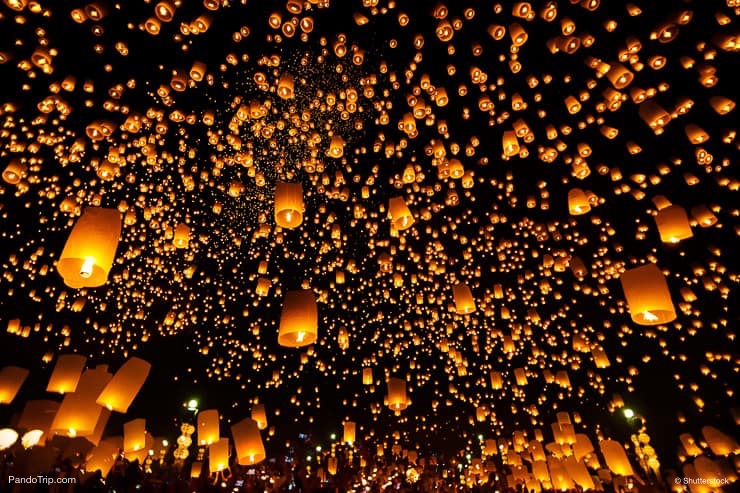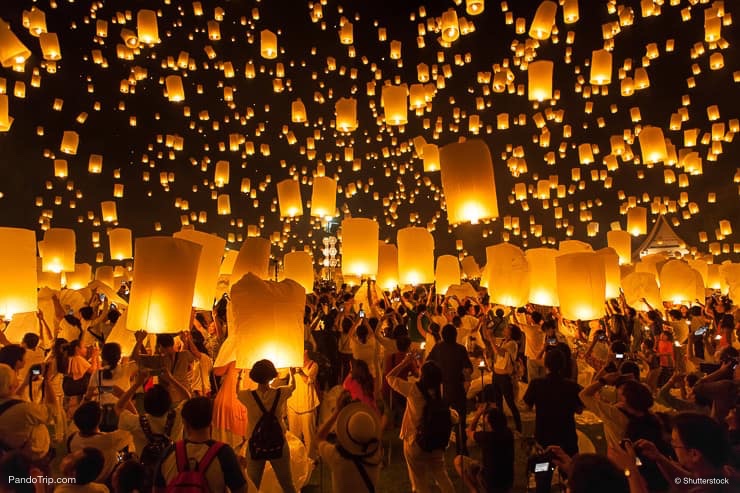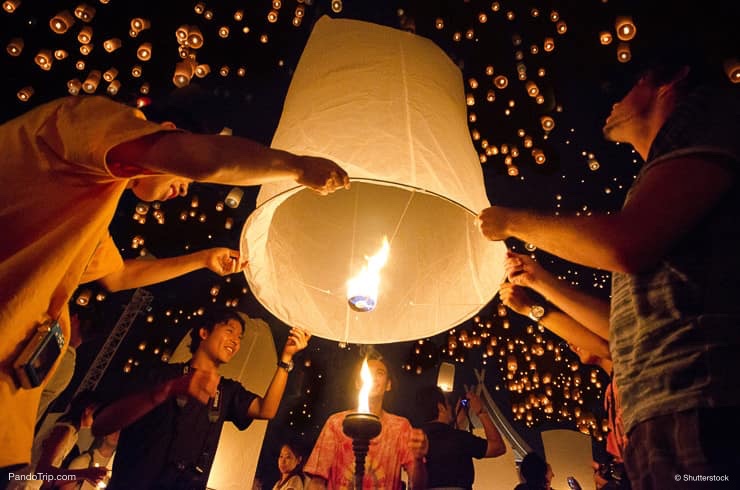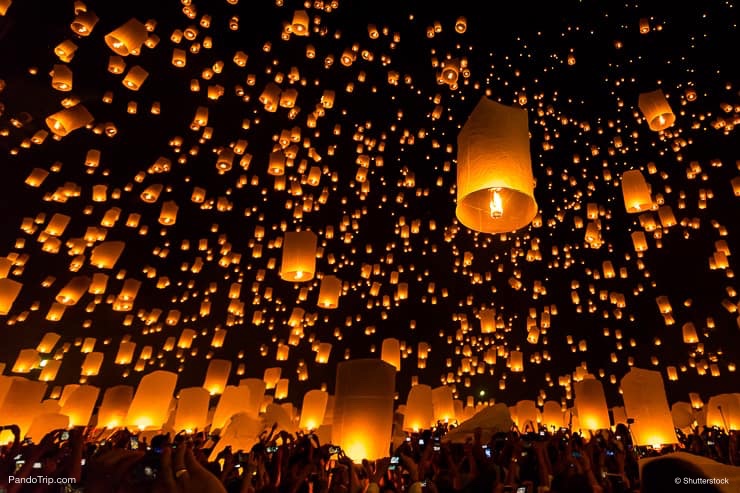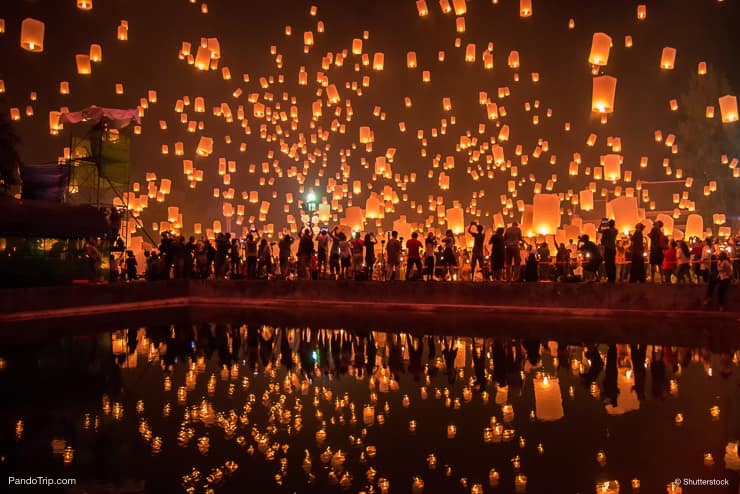 6. Oktoberfest, Munich, Germany
If you guessed the Oktoberfest in Munich, Germany takes place in October, well, you guessed wrong. It actually starts in September and carries on for a whole eighteen consecutive days. Two and a half weeks of beer tents and fairground amusement attended by over six million people? Now that's a party! So if you think you can handle a rollercoaster ride with a bellyful of Bavarian beer while wearing a sexy dirndl wench dress or a pair of traditional lederhosen start packing your bags now.
When: Mid-September to the beginning of October. Dates vary slightly every year so check the official website
Where: Munich, Germany
Website: www.oktoberfest.de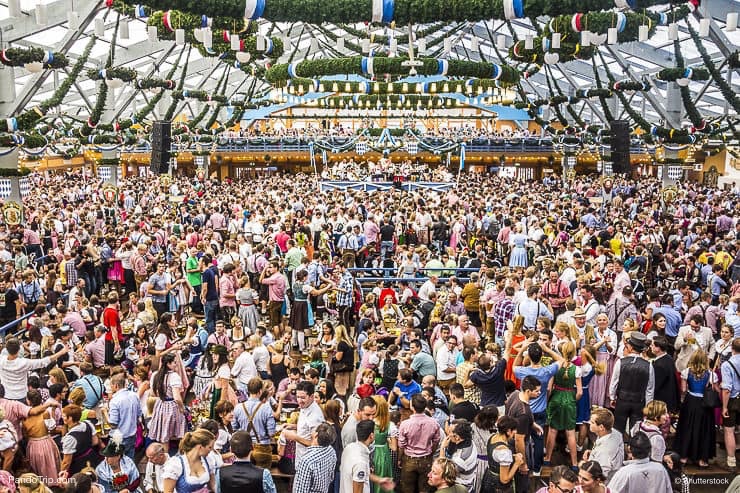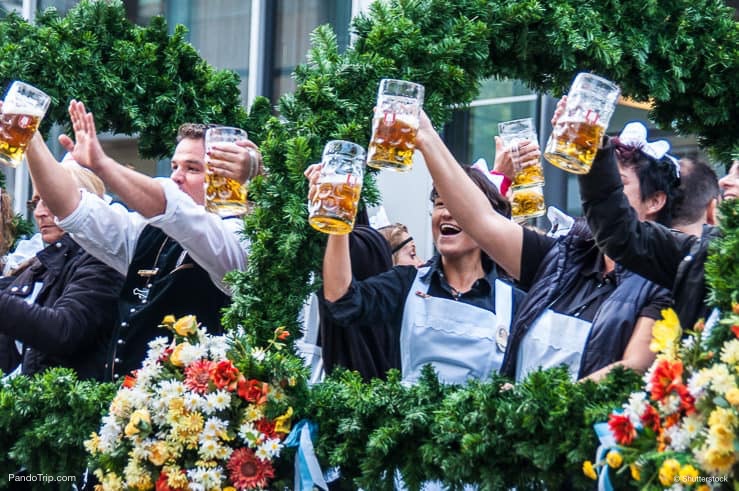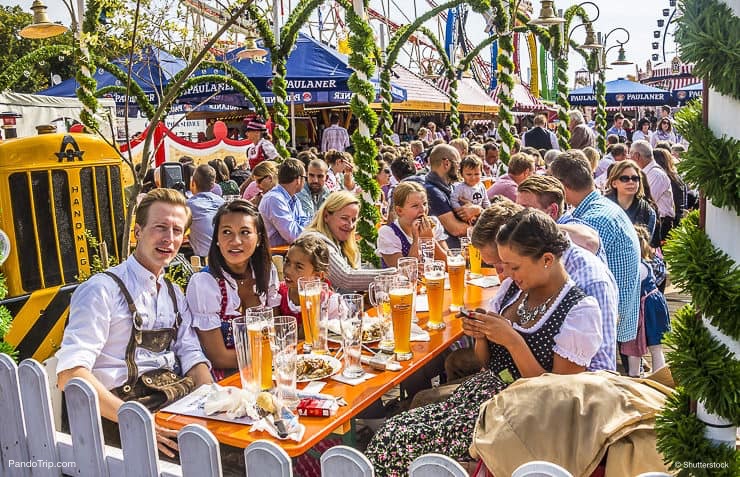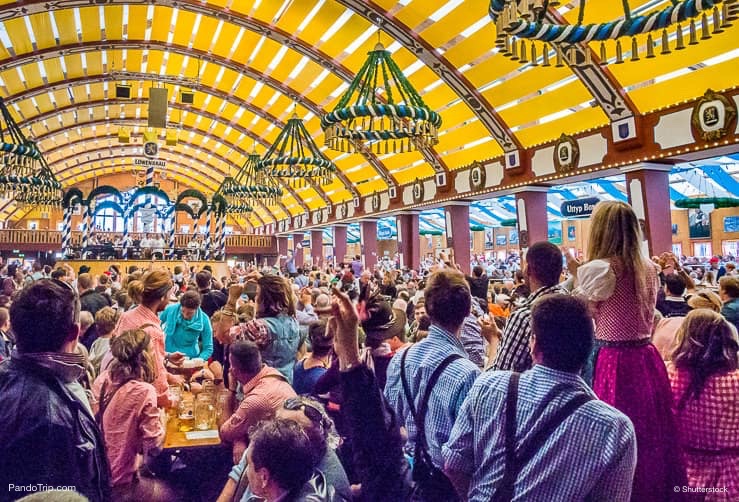 5. The Carnival of Venice, Venice, Italy
Of all the carnivals held in the world, the Carnival of Venice is by far the most elegant and undoubtedly the most sophisticated. It really is a two-week celebration of absolute, and very decadent, glamour. Ball gowns, frock coats, and beautifully stunning masks are the order of the day rather than your run of the mill fancy dress. When the parades take to the streets of Venice, there really is only one way they can do it and that's by gondola. It's a stunning spectacle that defies description and one you just can't afford to miss.
When: The dates change every year depending when Easter falls.
Where: Venice, Italy
Website: www.carnevale.venezia.it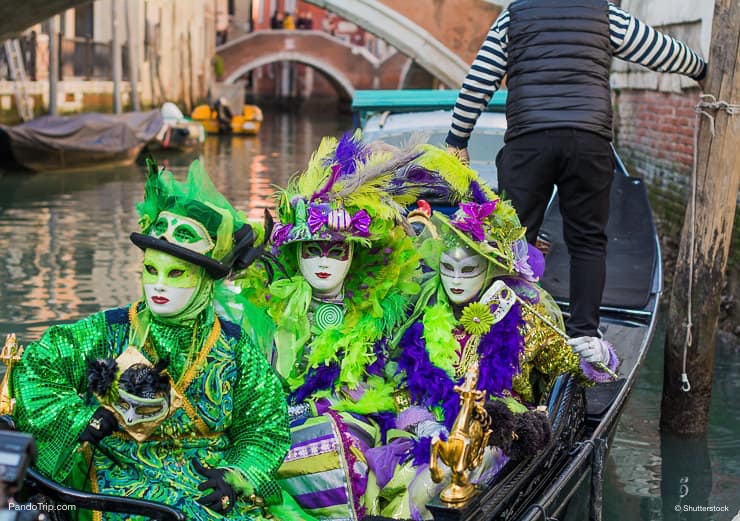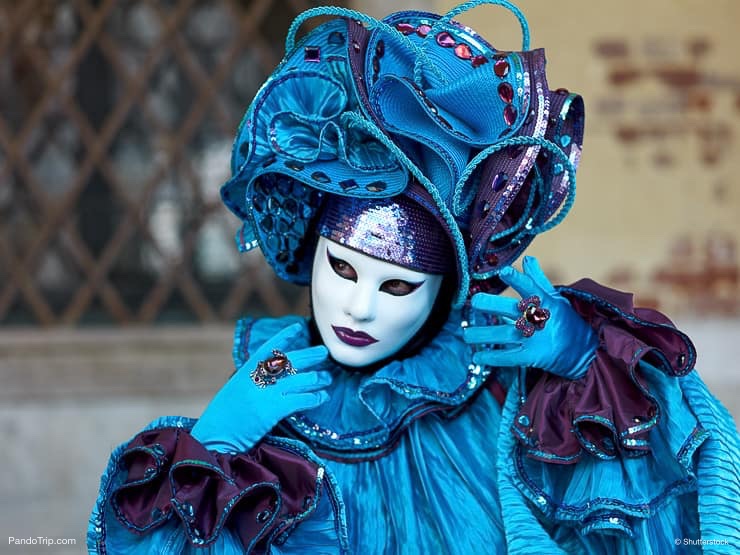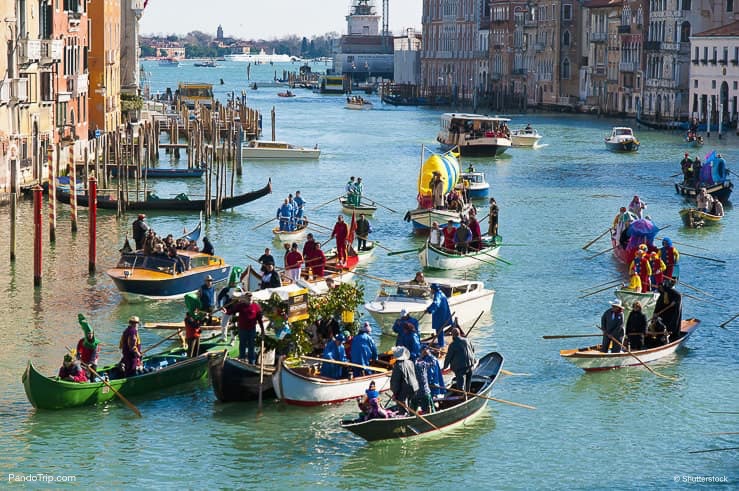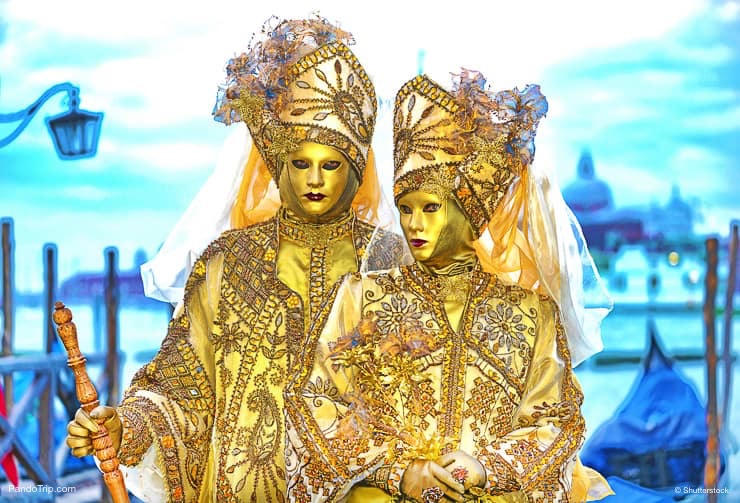 4. La Tomatina, Buñol, Valencia, Spain
The food fight to end all food fights? There's only one fiesta you can go to if you want to participate in the biggest ketchup making session that happens anywhere in the world and that's to La Tomatina in the town of Buñol in the Spanish municipality of Valencia. You won't need to put your best party gear on for this one either. In fact the older the clothes the better as they'll be beyond recognition by the time the event is over.
La Tomatina might not be the longest of events, but the one hour battle is pretty intense. First, you'll get drenched with a water hose and then, when the cannon fire sounds, it's all hands on as many tomatoes as you can get to launch at the enemy who just may be your best friend. Yes, the streets do end up looking like the inside of a tomato soup factory and so will you, but that's what it's all about.
When: At the end of August. Dates vary from year to year so check out the official website.
Where: Buñol, Valencia, Spain
Website: www.latomatina.info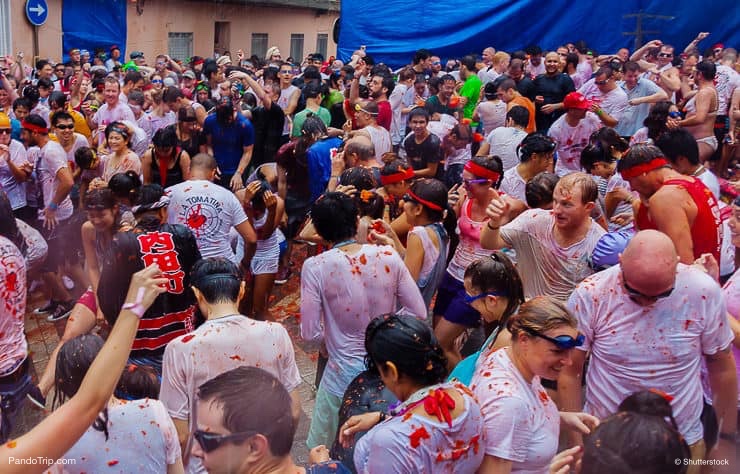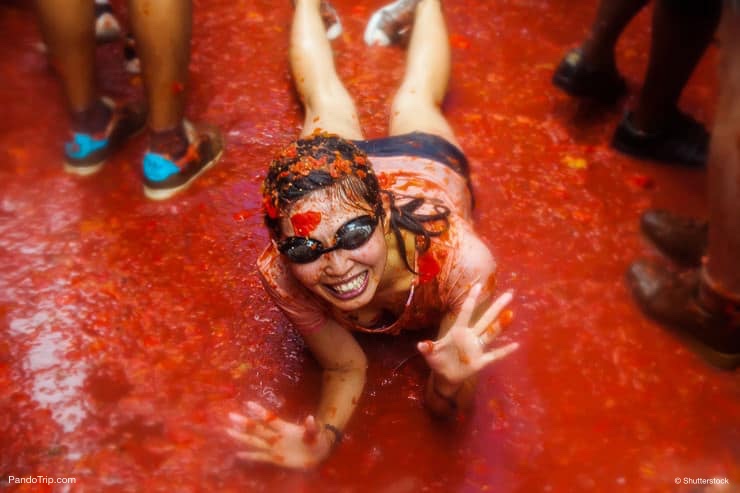 3. The Carnival in Rio de Janeiro, Brasil
If you're ready for the biggest and longest Samba dance marathon ever then you're ready for the Carnival in Rio de Janeiro, Brasil. Put your best foot forward and shake that booty as you follow the trail of sequins and feathers left by the world's biggest Samba street parades. You'll be completely awestruck by the ginormous floats and their amazing decorations, but there's more than Samba at the Rio de Janeiro carnival, it's also world famous for its carnival balls. A different themed ball is held every night of the celebration and for those who prefer to stay home, every single street in Rio de Janeiro holds its own party. So whatever you do, don't go without a mask or two.
When: The dates vary every year depending when the Easter celebration falls.
Where: Rio de Janeiro, Brasil
Website: www.rio-carnival.net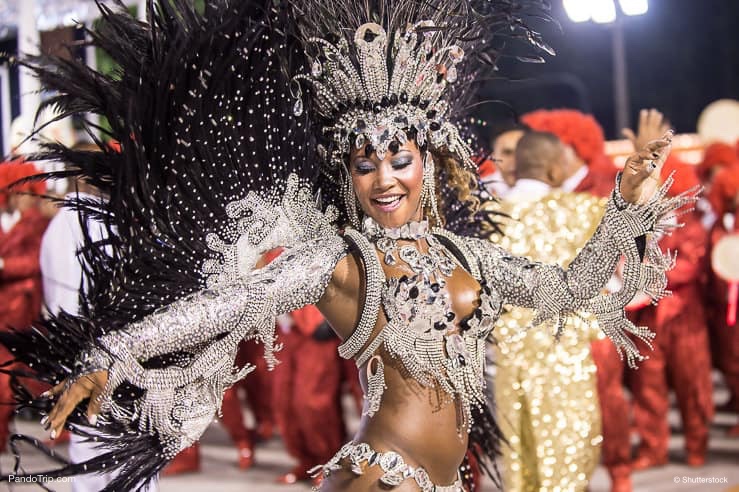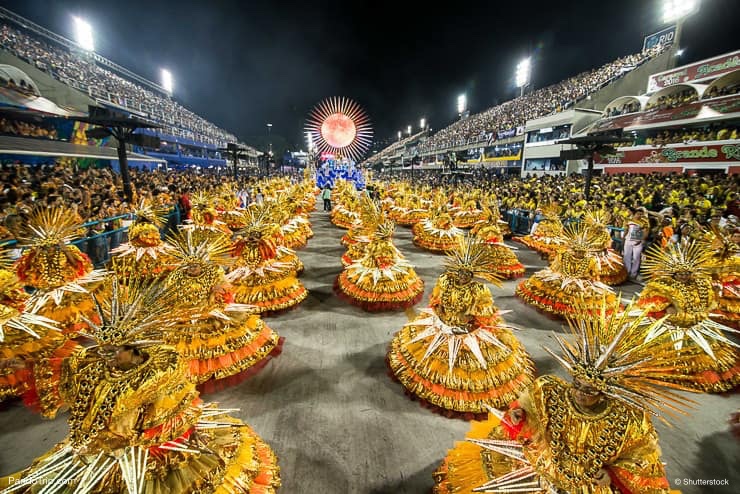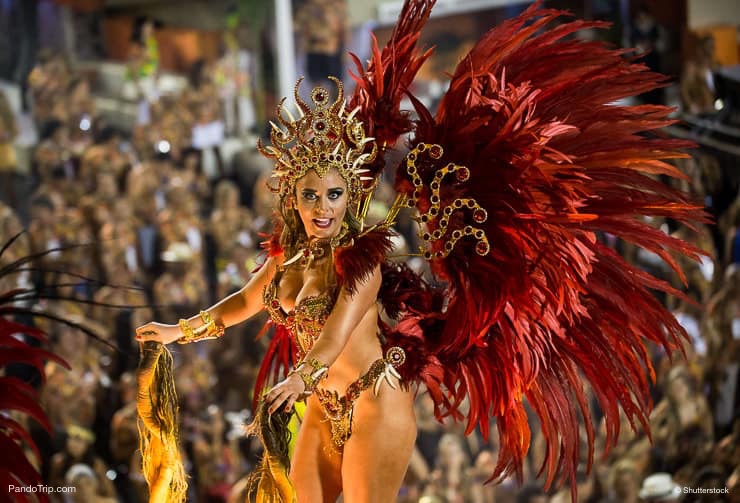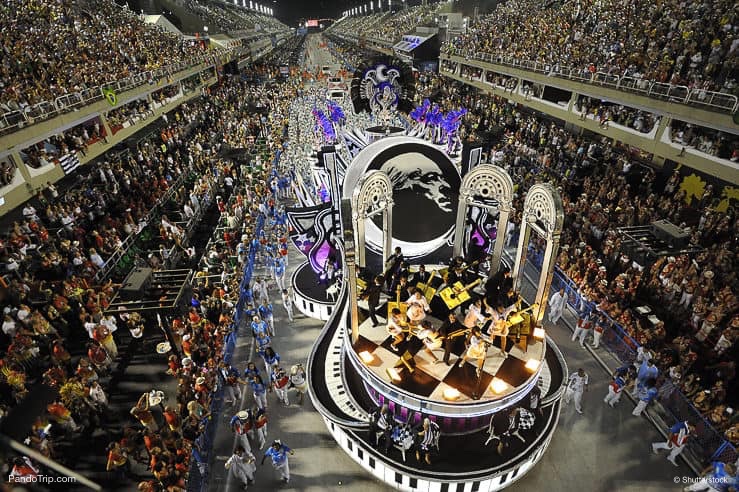 2. Burning Man Festival, Black Rock Desert, Nevada, U.S.A
If you loved the film Mad Max when it was on the cinema screen, don't miss the Burning Man Festival in the Black Rock Desert of Nevada in the States. When you're there, you'll feel as if you've walked onto the film set. The Burning Man Festival is held in a specially constructed, temporary city (yes, you read the word city right) in the heart of the Black Rock Desert. The event lasts for a full nine days and could probably be classed as the biggest open-air art exhibition in the world and the only one which culminates in the burning of enormous effigies.
When: End of August to the beginning of September. Check out the official website for specific dates.
Where: Black Rock Desert, Nevada, U.S.
Website: www.burningman.org
1. Holi, India
You may well have participated in a replica of this amazing Indian festival of color, but until you've attended a Holi festival in India, you won't have done anything like the real thing. At a real Holi, there are some quite potent drinks available, which we won't mention here, but which make sure everyone is really in the right mood for the fun which lasts one night and all through the following day. Get happy, get soaked with water then get plastered with multi-colored Holi powder. Everyone is fair game as a target so make sure you've got lots of powder for ammunition before you hit the streets.
When: At the very beginning of March. Dates vary slightly every year depending on the Hindu calendar.
Where: All over India