The Boomslang, Cape Town, South Africa. A 130 m (427 ft) long tree canopy walkway is your next favorite hiking route! The scenic bridge rises above the trees and provides one of the most unique experiences ever. Found in Kirstenbosch National Botanical Garden, the walkway attracts visitors to admire the wonderful vista of the mountains and lush greenery.
The bridge is created by Mark Thomas Architects and Engineers Henry Fagan & Partners. It starts in the forest and then gradually ascents until it reaches the highest point of 12 m (49 ft). It really looks like a magic walkway from a fairy-tale and you should definitely go there once in the city.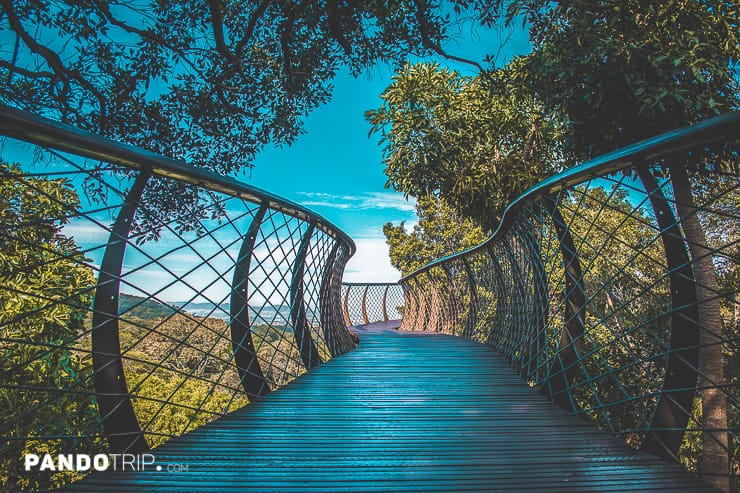 Why go there?
Visit the park – Kirstenbosch was established more than a century ago. It preserves rare plants and allows us to learn a lot about the flora of the region.
When to go there?
It is said that the best time to visit the park is August-November. But every season is charming and flowery. Meanwhile, the Boomslang is open all the time.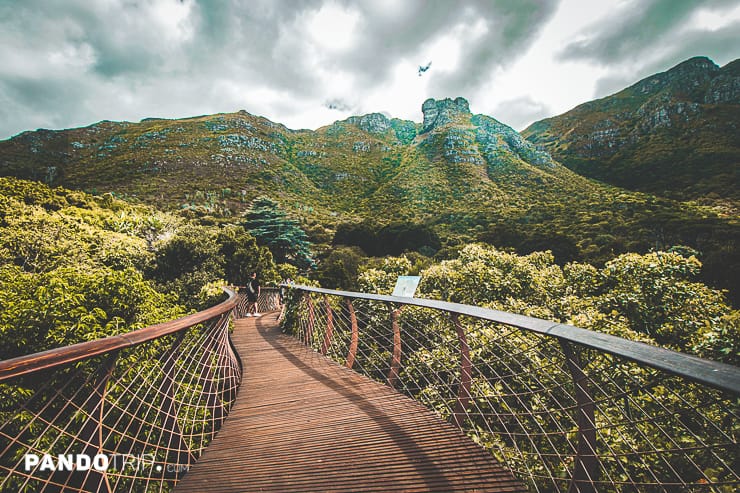 How to get there?
The park is only 13 km (8 mi) from the capital. There is easy access from Cape Town and Mowbray Station by bus. If traveling by car, take De Waal Drive (M3) and head towards Muizenberg, then take Rhodes Drive (M63) and follow the directions to the park.