Fjaðrárgljúfur canyon in the southeastern part of Iceland is often referred to as one of the most beautiful canyons in the world. It results from thousands of years of erosion caused by the melting glaciers. Today 2 kilometers long and up to 100 meters deep canyon is constantly carved by the Fjaðrá river.
Visitors can easily hike up the canyon and along the river. The views are constantly changing and simply overwhelming. The flowing river complements the experience with a soothing sound of flowing water. You can walk along it, but wear comfortable hiking boots since the surface is rough.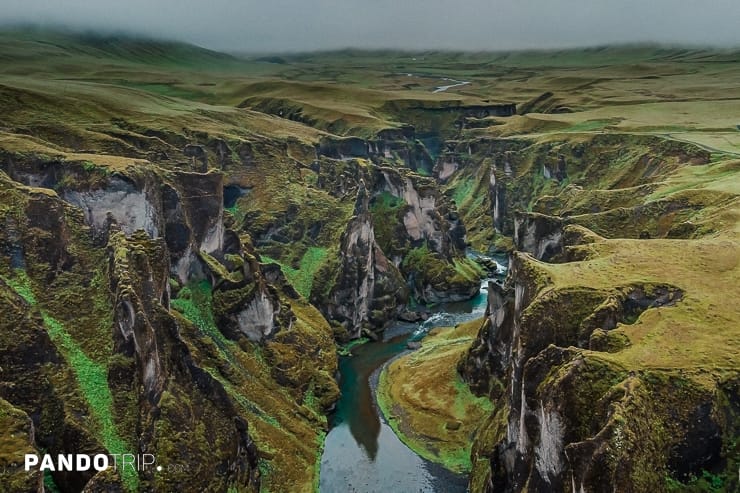 Why go?
Fjaðrárgljúfur is a mesmerizing natural wonder. It provides a great hiking experience and an abundance of photography opportunities. If you are a fan of Justin Bieber, you should know that parts of his music video "I'll show you" was filmed in the canyon.
When to go?
Being one of the most popular places in Iceland, Fjaðrárgljúfur attracts lots of visitors. Numerous tourists visiting the canyon forced the Environmental Agency of Iceland to close Fjaðrárgljúfur due to damage to the environment. To know if the canyon is open or closed to visitors, visit Safetravel.is website.
How to get there?
There is easy access. Reach the parking lot at the beginning of the canyon by car from the famous Ring Road, also known as Route 1. It is only 300 kilometers from Reykjavík and next to the village of Kirkjubæjarklaustur.