Summer is approaching and many of our readers are planning their sunny holidays. If you love water sports as much as traveling, consider these ten beautiful spots and fun water sports. Check out the list and pick your favorite!
10. Diving in Jellyfish Lake, Eil Malk Island, Palau
Divine Palau islands are a perfect holiday destination. The unique lake is especially interesting for the divers. The jellyfish in the lake start migrating towards the surface every morning, when the sun rises. They do not sting, so diving between them is safe.
Why to go there?
One of the favorite adventures in beautiful Palau.
9. Waterski in Lake Powell, USA
The man-made reservoir is the second largest in the States. Sprawled between Utah and Arizona, the destination attracts 2 million visitors every year. The visitors are offered many water activities, including swimming, fishing, scuba diving, snorkeling and water skiing. Besides, the sites are stunning and can be explored on a boat or a plane tour. Hiking is another popular activity.
Why to go there?
Its impressive 300 km (186 mi) length creates a 3150 km (1,960 mi) long shoreline. Therefore the recreation center was established enabling to use the lake's benefits.
8. Surfing in the Aleutian Islands, USA, Russia
One of the most remote parts of the world boasts staggering natural beauty. Tens of islands of volcanic origin are sprinkled across the Pacific Ocean between Alaska and Kamchatka. This is a place for an adventurous traveler to go once in a lifetime! The unspoiled nature provides an unforgettable experience and numerous outdoor activities – from hiking, kayaking and bird as well as wildlife watching to skiing and even surfing.
Why to go there?
This is truly a very unusual and unique place on Earth! There are museums, that provide an insight into the history of this recluse community – there are 9 000 years old archeological findings, that prove humans lived here for that long.
7. Sailing in Capri, Italy
Island in the Tyrrhenian Sea has numerous small beaches around its coast. They are covered with small smooth pebbles. Some stretches of the coast feature quite dramatic rocks, protruding from warm crystal clear water. Approaching the coast from a boat tour is a popular activity here.
Why to go there?
Capri is a glamorous island, known for it luxurious villas, steep hills and Limoncello. Despite the expensive lifestyle maintained here, there is a lot of free beaches for all the guests who visit the island.
6. Fish in Hamnøy, Norway
The oldest fishing village in the stunning Lofoten archipelago is small, but unbelievably beautiful. Visitors are accommodated in the original fishermen cabins – the oldest one is from the 1890s. Today all the facilities are installed inside, including internet, and provide a cozy stay in this wild region. Tourists can rent boats and bikes, go hiking and fishing.
Why to go there?
A truly picturesque village, which although small provides relatively plenty of fun outdoor as well as cultural activities. All the facilities are installed in the cabins, that will ensure a comfortable stay.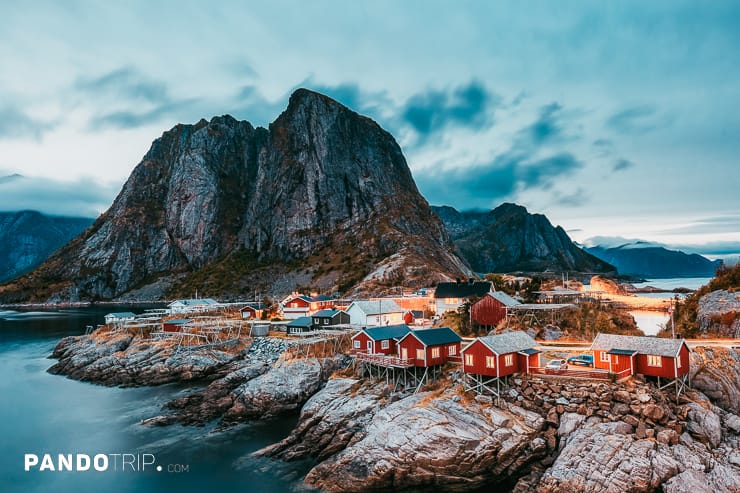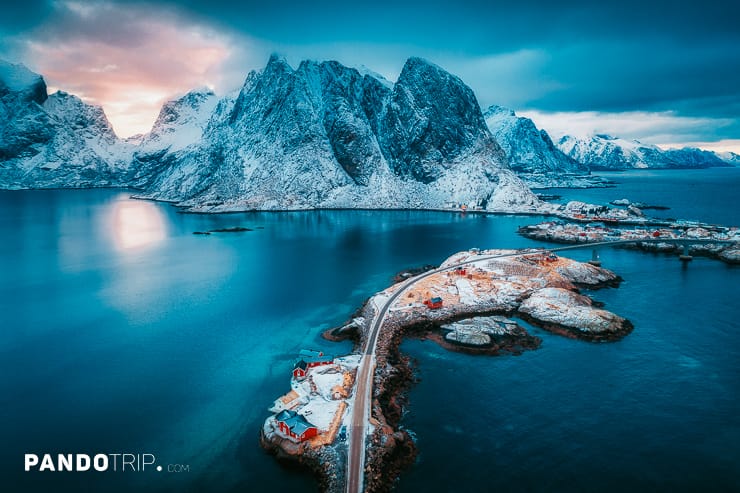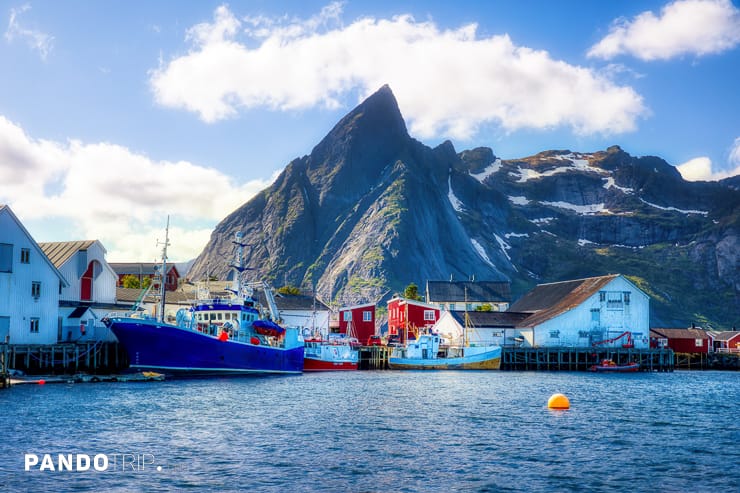 5. Diving in the Great Barrier Reef, Queensland, Australia
This is the biggest coral reef in the world, the most diverse and the most spectacular. The rich marine world includes corals, sea stars, manta rays, turtles, sharks and more. It is easy to explore it in the crystal clear water.
Why to go there?
The Great Barrier Reef is the best place to go diving for the beginners as well as professional divers. There are also various diving sites.
4. Relax by Lake Como, Lombardy, Italy
A popular tourist destination, Lake Como offers a variety of activities: sailing, windsurfing and kitesurfing are loved by those, who crave adrenaline. The visitors love to relax in spas, on the beach and by playing golf or tennis. The luxurious villas are open for public and serve as the museums.
Why to go there?
A great way to explore the lake and its many villages, scattered around it, is by the ferries. The lake and its surroundings look unique from different towns. Therefore, a trip to Lake Como can provide a very rich experience.
3. Yachting in Antigua
Surrounded with unspoiled reef, Antigua features a dramatic coastline of white sandy beaches and harbors. The shores attract sailors for the Sailing Week – an international event. It is also one of the sunniest islands in the Caribbean, having a summery climate all year round and very little rain.
Why to go there?
It is also one of the diving and snorkeling spots in the Caribbean, attracting the enthusiasts from all around the world.
2. Bathing in Maldives
One of the most desirable holiday destinations, Maldives boasts hundreds of islands, scattered in the crystal clear warm ocean. Its powdery sandy beaches, lush groves and luxurious resorts make it a perfect place to relax and bathe from the dawn till dusk.
Why to go there?
A heaven on Earth – Maldives is a must visit place once in a lifetime.
1. Snorkel in Hanauma Bay, Oʻahu, Hawaii
A true natural wonder, the bay is the most popular destination on the island of Oʻahu. It is hard to believe, but sometimes it attracts 3 million visitors per year! It is also a Nature Preserve, since it features a very rich and versatile marine life. Visitors come here to sun bathe and swim of course, but snorkeling and exploring a plethora of colorful fish, turtles and corals is the most desirable activity here. Pristine marine ecosystem is indeed impressive and therefore protected by the state to ensure its preservation.
Why to go there?
The bay is incredibly beautiful, besides a rich coral reef provides a great opportunity to discover the entire underwater world. Agencies organize snorkeling tours and provide all the necessary facilities.