Hoyvika Beach is located on Andøya, the northernmost island in the Vesterålen archipelago. Vesterålen, situated about 300 kilometers inside the Arctic circle, resembles another popular archipelago in Norway – Lofoten. But Vesterålen is much less crowded than its popular sibling and also offers breathtaking coastal scenery, great drives, and adventurous hiking and cycling opportunities.
Andøya is arguably the most beautiful island in the Vesterålen archipelago. The island has a dramatic surface, high peaks protruding for 705 m (2313 ft) like Kvasstinden and the mountain range, which also surrounds Hoyvika beach.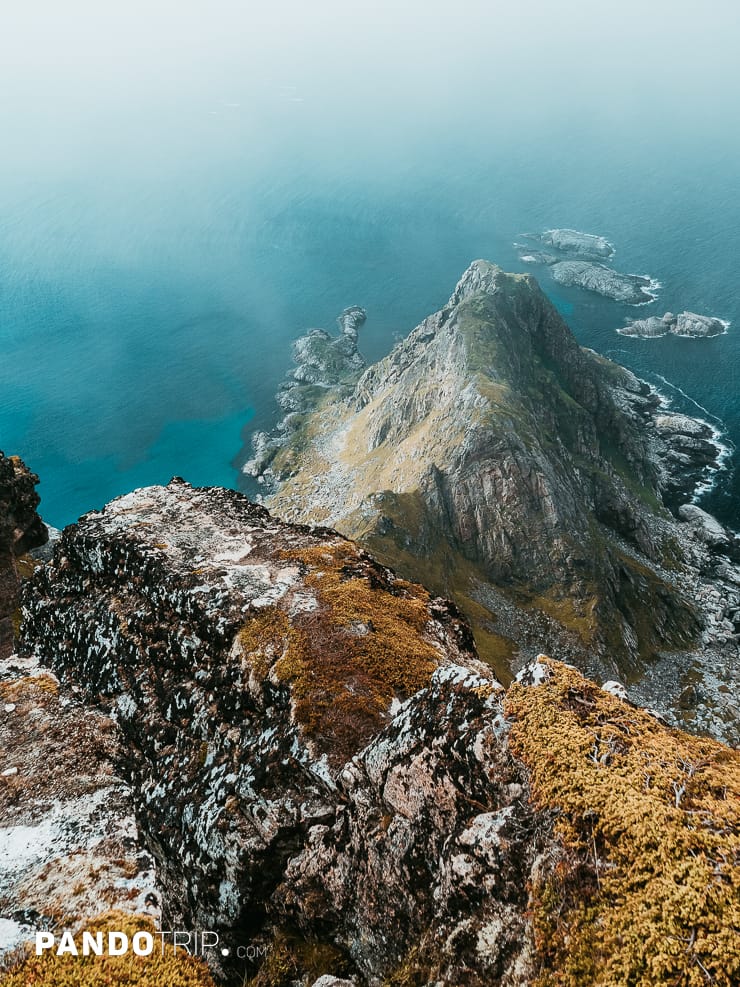 Coastal trek from Stave to Bleik
The coastal trek from Stave to Bleik is one of the best ways to explore Andøya island and visit Hoyvika Beach. The 9 km (5.6 mi) trail can be completed in about five hours. It provides numerous panoramic views of the mountains, coast, hills and rocky shorelines. Hikers also have an opportunity to watch nesting colonies of puffins, shags, kittiwakes and guillemots.
Starting point: There's small parking at the end of the road at Stave. (GPS Coordinates: 69.22172, 15.856318; Google Maps link)
Getting to Hoyvika beach: To get to Hoyvika, you need to hike a small mountain pass, which is about 90 meters above sea level. The distance from the parking to Hoyvika is about 1km and takes about 1 hour one way.
Continue to Bleik: If you want, you can continue to go towards Blake. On your way, you will reach the highest point on the trek Måtind (408 m), which offers a fantastic view over Hoyvika Beach.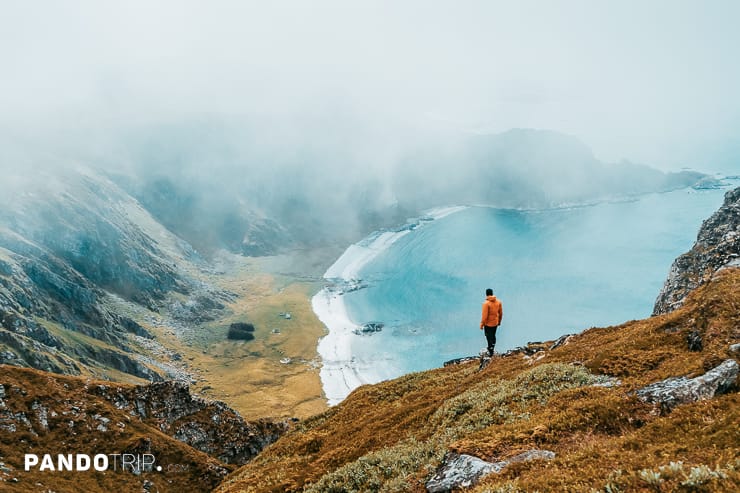 Where to stay near Hoyvika Beach
The closest option to stay is Stave Camping & Hot Pools, located about 2km from the parking lot we mentioned earlier. All apartments in Steve Camping have a patio with sea views, a kitchen and a private bathroom. Here you will also find steaming hot pools overlooking the ocean and beach sauna.
Best time to visit
Although found in the Arctic circle, the climate in Andøya is mild all year round and the temperatures do not drop much below zero in winter. The highest air temperature is in July and August and the lowest rainfall is during May and June. Therefore, everything considered the best time to visit Andøya is between May and July.