We usually know islands as wonderful holiday destinations, with nice sandy beaches and crystal clear water. But actually some smaller ones contain an entire city! Check out these ten cool towns founded on the islands. Which one would you like to see?
10. Hamnøy, Moskenes, Norway
The oldest fishing village in the stunning Lofoten archipelago is small, but unbelievably beautiful. It is considered to be one of the most picturesque villages in the municipality of Moskenes, which is also a popular tourist destination due to its scenic and unspoiled nature.
Why to go there?
Although small and remote, the town boasts a vibrant cultural life – even annual Feelgood Jazzfest is being held here! Visitors are accommodated in the original fishermen cabins, that feature all the necessary facilities, including internet. Tourists can rent boats and bikes, go hiking and fishing. Local museums and galleries introduce to the culture and history of the region.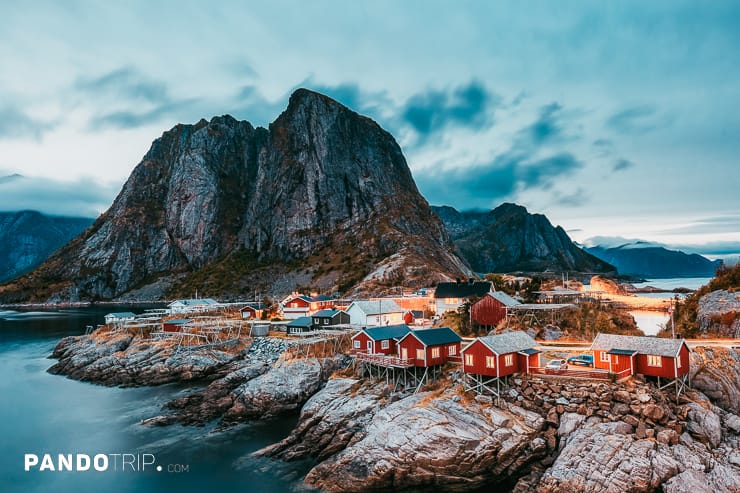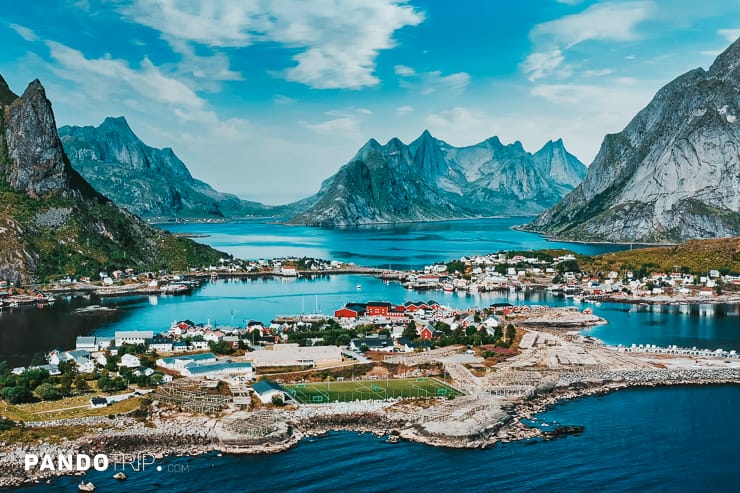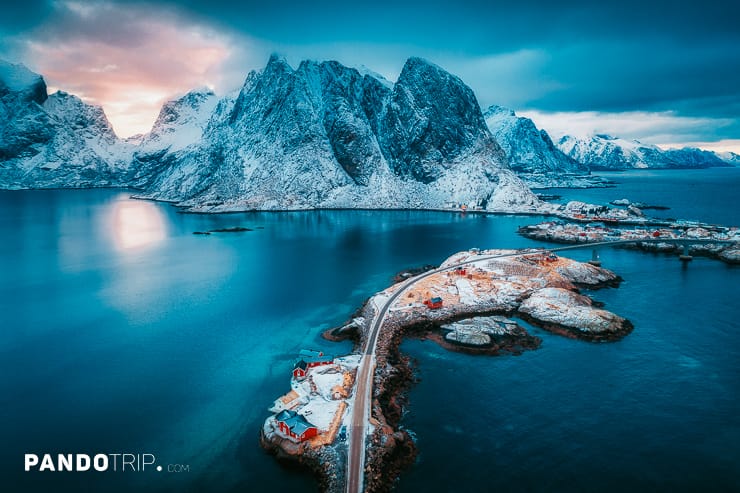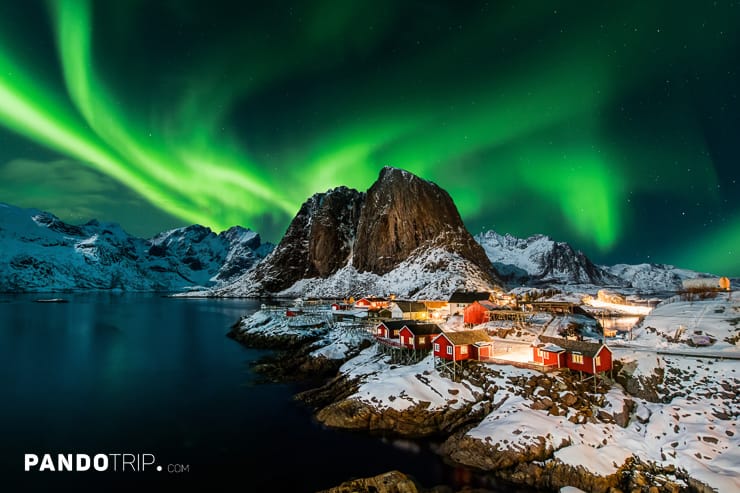 9. Key West, USA
Found in always sunny Florida, Key West is an exciting location packed with impeccable hotels and resorts. The tropical island city provides various summer holiday activities: from sun bathing and swimming, to diving, snorkeling and sailing. Meanwhile a variety of bars, restaurants and shops provide an urban fun.
Why to go there?
Key West offers a diverse variety of outdoor and indoor activities. It is also a popular wedding location with a whole service pack – from wedding planners, cakes, venues to honeymoons.
Read more or book: Hotels in Key West
8. Malé, Maldives
The island nation is famous for its pristine beaches, crystal clear water and luxurious resorts. But little is known about the vibrant and hip capital. Its history reaches the 16th century, when a modern city was established and served as a trading center with the Portuguese. Malé is very busy and the fifth most densely populated island in the whole world!
Why to go there?
Malé has all the attributes of a busy city, except that it is located in a heavenly location. Visitors go shopping in the numerous boutiques and markets. Restaurants offer international and local cuisines and delicacies up until late at night. And of course there is the whole coastline of pristine beaches.
Read more or book: Hotels in Malé
7. Lübeck, Germany
Protected by UNESCO, this historic city is one of the most beautiful in the country! Posited on the river Trave, Lübeck is famous for its Brick Gothic architecture – most of the buildings in the old town were built in the 14th and 15th centuries.
Why to go there?
Besides the stunning architecture tourists can also visit various museums, that introduce to a dramatic history of this fascinating town.
Read more or book: Hotels in Lübeck
6. Florianópolis, Brazil
The capital city of Santa Catarina state is also relatively large and has a population of over 400 000. The city is quite popular among the tourists as it boasts 42 nice beaches that attract surfers. Although the town is large and looks like an urban jungle from above, it also has colonial architecture, local cuisine and customs that attract visitors as well.
Why to go there?
A vibrant city, covering a pretty large area compared to the other island cities. Tourists will find a diverse variety of attractions: from museums, cultural venues and historic architecture, to hip urban lifestyle and great beaches.
Read more or book: Hotels in Florianópolis
5. Saint-Malo, Brittany, France
A walled port city on the English Channel is indeed very picturesque. The city was an important port during the Middle Ages, later it even became a home for the pirates and the sea voyagers. The historic architecture is the main attraction here. Castles, walls, towers and churches from various eras can be explored during a guided tour or a random stroll in the city. Besides the historical architecture, tourists love the local cuisine, which is based on fresh seafood.
Why to go there?
It is a very popular tourist destination in summer. Incidentally, Sain-Malo has the highest concentration of restaurants in Europe!
Read more or book: Hotels in Saint-Malo
4. Trogir, Croatia
The country is a true jewel in Europe – its wonderful nature and historic heritage are breathtaking. Meanwhile Trogir is a historic town in the Adriatic Sea, established by the Greeks in the 3rd century BC. Its old town is protected by UNESCO and provides astonishing architectural sites from various eras.
Why to go there?
Trogir is said to have the best preserved examples of the Romanesque-Gothic architecture in Europe. It is also among the most popular tourist destinations in Croatia.
Read more or book: Hotels in Trogir
3. Tromsø, Norway
Also known as the capital of the Arctic, Tromsø is one of the main attractions in the Arctic Circle. It is also one of the best places to admire the Aurora Borealis, that can be visible up to 6 hours per day! Visitors find a vibrant music scene here, a ski track and a ski jump, dishes made of fresh sea food and lively Christmas markets in December.
Why to go there?
A very picturesque town, which provides many fun winter activities and views that feature dazzling Northern Lights.
Read more or book: Tromsø
2. Monemvasia, Laconia, Greece
The town is located on a small rocky island, protruding 100 m from the Myrtoan Sea. It is only 300 m wide and 1 km long – it has separated from the mainland during an earthquake in 375 AD. Among an abundance of historic architecture, the most significant pieces are medieval fortress and very well preserved Byzantine churches.
Why to go there?
The increasing numbers of tourists visit the island and even stay here, since a variety of medieval buildings have been converted into hotels! A web of narrow ancient streets and old squares give a feeling of time travel and make it a great destination.
Read more or book: Hotels in Monemvasia
1. Lindau, Bavaria, Germany
Founded on the island in Lake Constance, Lindau was first mentioned in the historic documents in the 9th century! The city is located next to the Swiss and Austrian borders: Austria's Pfänder mountain can be seen in the background. Lindau is a popular tourist destination because of its natural surroundings, as well as historic center, boasting many Medieval buildings and streets.
How to get there?
The most exciting way to get in is by boat. Lindau's historic harbor features a beautiful statue of a lion – a Bavarian symbol.
Read more or book: Hotels in Lindau