One of the most beautiful and versatile regions in Germany has an abundance of attractions to offer. We have chosen ten of really great places, that would be fun to visit at least once in a lifetime.
10. Celebrate Oktoberfest
Held since 1810 the festival has become an important part of Bavarian culture. Originally the commemoration of Prince Ludwig's wedding turned into the biggest beer celebration in the world. Today people from all around the world gather to drink German bear – something the Germans are extremely proud of – and get totally wasted.
Why to go there?
This is one of the most massive beer festivals in the world. You can experience the true Bavarian spirit here, when the locals gather in their traditional attire and have fun as real Germans. This year the festival will take place from September 19 to October 4.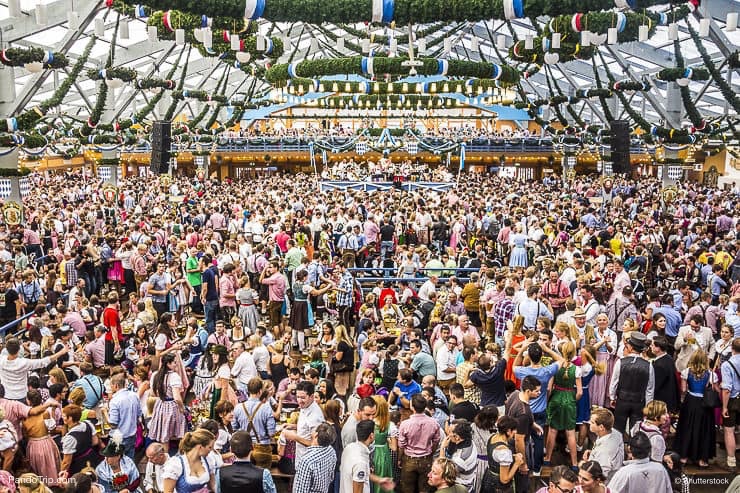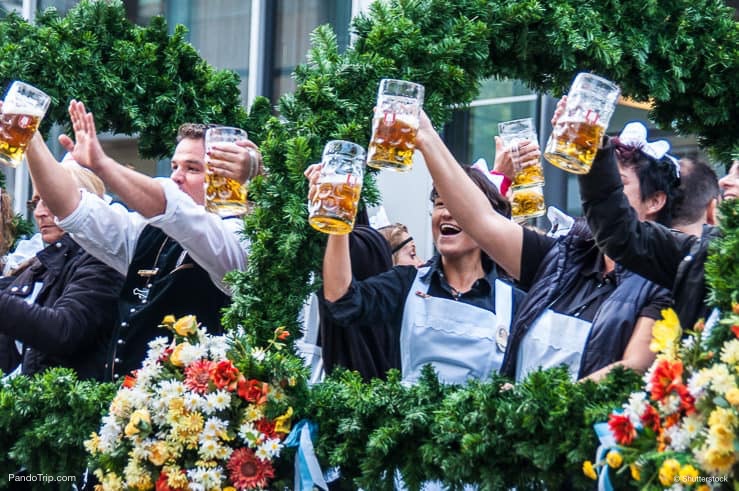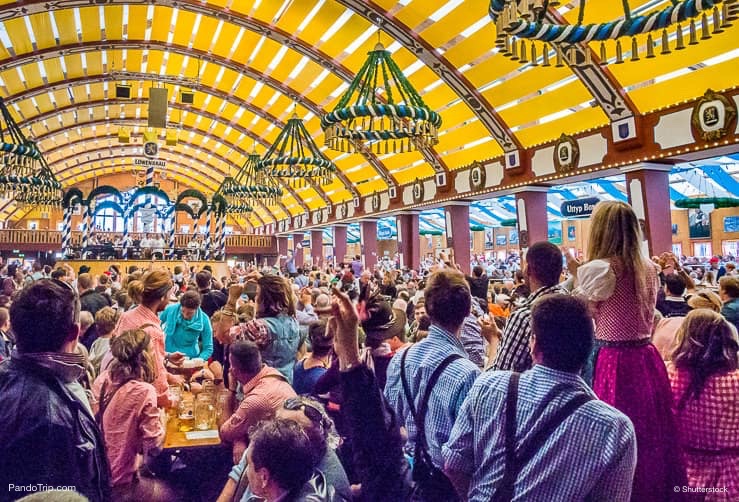 9. Visit Gardens and Parks
Visitors can choose from a wide variety of parks and gardens. There is a long tradition of gardening in Germany, since a lot of aristocrats loved to have a nice recreation area next to their castles. Today these historic sites are open for everyone to view. Moreover, a number of new established and exciting sites offer to visit Franconia's Rose Gardens, Medicinal Plant Garden in Ingolstadt, Spa Park of Bad Wörishofen, Bayreuth Hermitage, King Ludwig I Palace Gardens and many more.
Why to go there?
These places are a real treat for one's eyes. Also they provide a romantic walk and an opportunity to learn about exotic plants.
8. Drive the Romantic Road
A 261-mile long way provides one of the most scenic rides in the country. It allegedly is based on the ruins of the ancient Roman road. Today it passes the incredible Bavarian nature as well as number of historic little towns.
Why to go there?
The path passes Medieval towns of Würzburg, Augsburg, Rothenburg ob der Tauber, Dinkelsbühl, Nördlingen and more. It end at the magnificent Neuschwanstein Castle.
7. Ride to the Zugspitze
The highest peak in Germany can be hiked to. But also there is an easier option – a cable car provides a quick and fun access to the top. Impressive views to four lands open – Austria, Switzerland, Italy and Germany.
Why to go there?
It can be a fun challenge and the best viewpoint in Bavaria. Also there is a resort town of Garmisch-Partenkirchen below, which provides all the facilities that one might need for a holiday.
6. Lakes and Rivers
An abundance of turquoise alpine lakes and mountain rivers provide opportunities to go boating, kayaking and swimming. For instance Eibsee Lake and picturesque Königssee are known to be embedded in the stunning surroundings. The highest posited Lake Soiernsee impresses with its emerald waters. The Upper Palatinate Forest has over 4700 lakes and is known as the land of 1000 lakes!
Why to go there?
Boating, rafting, kayaking and swimming make it a great holiday. Unlike the beaches, one can find total serenity here in the mountains.
5. National Parks
An incredible diversity of the fauna and flora are found here. Hiking in the wilderness and unspoiled nature makes an active yet exhilarating holiday. Moreover, one can visit the most of the parks all year round – both in summer as well as winter.
Why to go there?
Most of the parks are covered in forests. Also, situated in the mountains, be sure to see some of the most spectacular views and vast landscapes. Animal watching trips can be arranged as well.
4. Castles
Ludwig II – the King of Bavaria – has left a mark on the region for sure. Quite a bit of castles and palaces had been built under his commission. He was inspired by the Romantic era, therefore the glorious buildings look like fairytale edifices. Today they are open for public to view and are visited by millions of tourists annually.
Why to go there?
The most famous gem is staggering Neuschwanstein Castle. Also check out Burghausen castle, Nymphenburg Palace, the Coburg fortress, Würzburg residence and many many more.
3. Visit Nuremberg
Said to be established in the 10th century, this is one of the oldest and historically important European cities. Tourists visit the Imperial Castle, which was home to German Kaiser and Kings. Painter Albrecht Dürer's home and Nazi Rally Party Grounds also are among most popular tourist attractions. The romantic Old Town in the heart of the city fascinates with beautiful architecture.
Why to go there?
The second largest city of Bavaria after Munich, Nuremberg however is older and has a wealthier historic heritage.
2. Bavarian Alps
Germany also has a good chunk of the Alps – the biggest mountain range in Europe – and it is found in southern Bavaria. It provides all the great and fun outdoor activities all year round: from hiking, cycling and camping in summer, to skiing and snowboarding in winter.
Why to go there?
Healthy air, various spas and resorts as well as rich cultural life, festivals and events make it one of our favorite spot in the region.
1. Visit Munich
The capital of Bavaria is also one of the most beautiful cities in Germany. Situated in the backdrop of the Alps, it has plenty to offer: from historic architecture and world class museums, to hip neighborhoods, bars and restaurants. Annual beer festival Octoberfest attracts millions of tourists each year alone!
Why to go there?
Munich is one of those cities, that you should visit at least once in a lifetime.