Whether created by nature or man, these ten sites provide an unforgettable aquatic adventure. Taking a gondola tour in Venice, diving in dangerous Orda Cave or simply enjoying a relaxing day on Whitehaven beach – find out versatile activities provided by these watery wonders. Which one is your favorite?
10. Ubari (or Awbari), Libya
The oasis town is found in the Sahara desert, which features a vast sandy landscape. However, the Berber-speaking Ubari was established in this exceptional location between dunes and around twenty lakes. Their shores are lush with vegetation and lakes provide an exhilarating dip. Ancient ruins of Berber villages are also found here, adding up an extra reason to visit the town.
How to get there?
Ubari is found 120 km from Sebha. Tourists are driven by cars. Also there is a military Ubari Airport, which has recently been used by the agencies, that organize safaris in Libya.
9. Corinth, Peloponnese, Greece
Also known as Korinthos, whose history dates back to 700 BC, the city is the heart of culture of the region even today. In the 19th century a canal was carved into the rocks, which allowed to reach Corinth by water. However today it is mostly used for the touristic purposes. Visitors come here by boat – the experience of boating through this narrow rocky corridor itself is an exciting one.
Why to go there?
The destination attracts for a versatile range of activities: from relaxing on the numerous great beaches, to visiting historic sites and busy urban life – tourists come here all year round.
8. The Dead Sea, Israel and Jordan
Actually a saline lake, bordering two countries, is found in the lowest part of Earht! At 429 m (1 407 ft) below sea level the lake is so salty that it enables bathers to float effortlessly on the surface. Water is said to be beneficial for skin and various afflictions like osteoarthritis, sinusitis and alike. Thousands of bathers come here each year to enjoy this natural healing wonder.
Why to go there?
The Dead Sea is shrinking rapidly and it is feared about its complete evaporation. Therefore you might want to consider visiting it as soon as you can to still be able to admire and experience this amazing lake. Few resorts on the shore of the lake provide specialized treatments.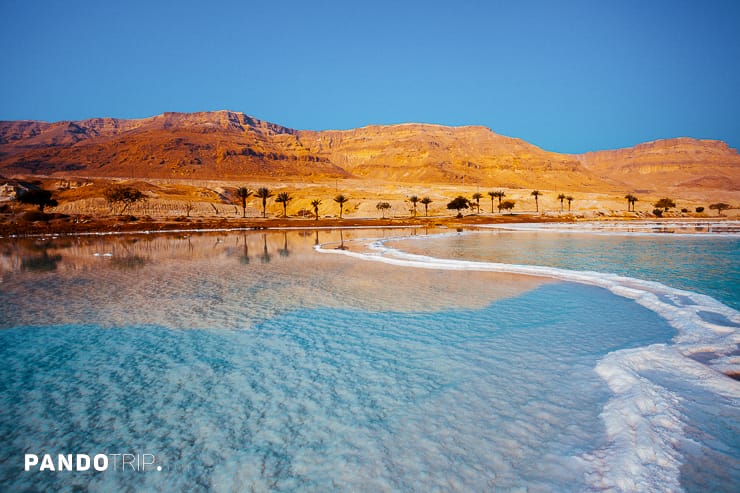 7. The Li River Cruise, Guangxi, China
Our favorite river and cruise provide some of the most extraordinary views! While on cruise guides tell stories about every section, which features an interesting mythical story behind it. Moreover, the cruise stops at a few harbors and allows visitors to walk around local markets, shops and old towns. They also get to visit impressive Crown Cave and get to see the locals fishing with cormorants, that dive into the water to catch a fish and bring it back!
How to get there?
The tour takes off from Guilin and heads towards Yangshuo. The whole section is 83 km (52 mi) long and takes about 4 to 5 hours to complete.
6. The Great Barrier Reef, Queensland, Australia
This is the biggest coral reef in the world, found in the Coral Sea. Extremely versatile marine life attracts divers from all around the world. Crystal clear water hides all sorts of species, including colorful corals, sea stars, manta rays, turtles, sharks and more. It is accessible all year round and the travel agencies provide equipment and guided tours on the glass-bottom boats.
Why to go there?
There are various diving sites, that provide opportunities for both – professional divers as well as beginners. Besides the surroundings are also impressive as the atolls create a breathtaking landscape, that also features various birds.
5. Seljalandsfoss, Iceland
One of the most beautiful waterfalls in the country, 60 m (200 ft) tall, Seljalandsfoss plunges down the precipitous cliff. Moreover, the cliff features a cave, which is accessible to the tourists, enabling them to get behind the waterfall. Therefore the site is also loved by the photographers, who can make some impressive pictures from various angles.
How to get there?
The site can be reached via the Ring Road – a very famous route, which circles the whole Iceland and provides popular attraction on the way. Traveling the road is regarded to be one of the best tourist activities in the country, since it provides a good impression of the Icelandic nature.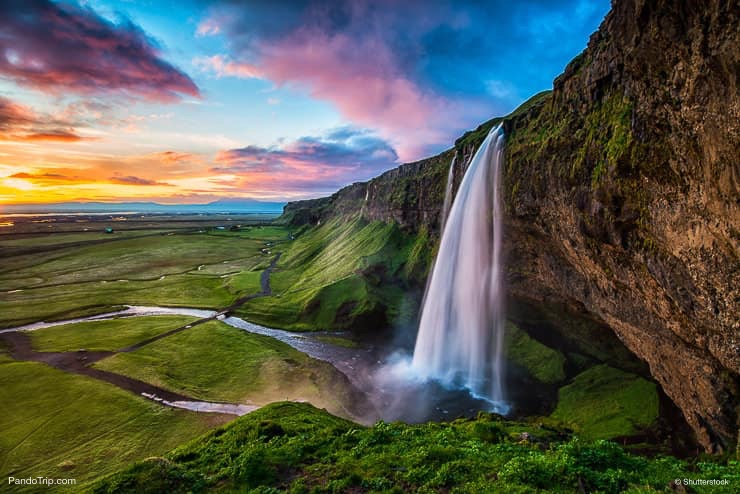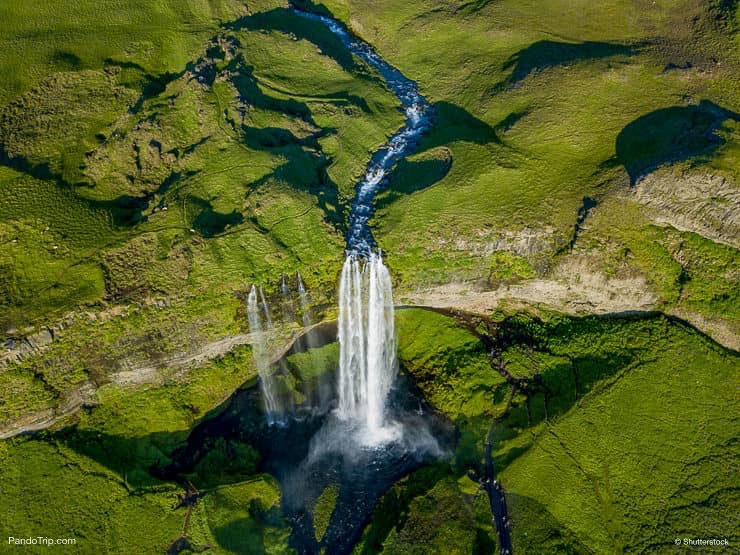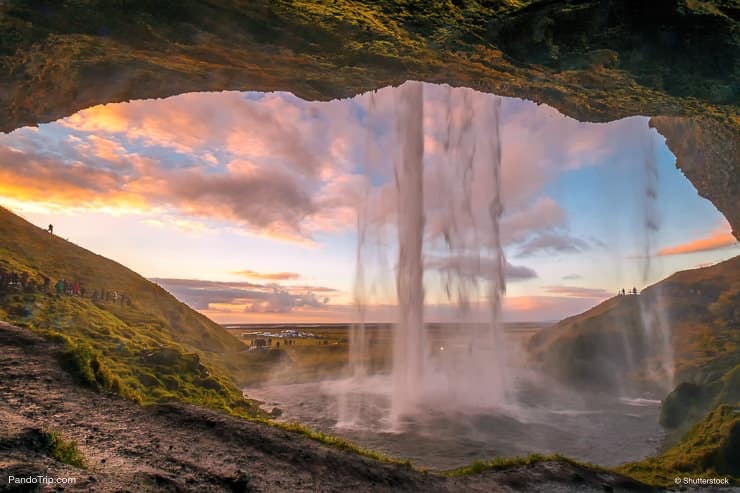 4. Venice, Italy
One of the most romantic cities in the world, a true cultural gem, boasting evidence of a glorious history, Venice is one of the most popular towns of Italy. The canals, that serve as streets, though are the symbol that defines the city the most. Taking a gondola tour is a must-do once here, since it allows to admire architecture as well as to experience authentic Venetian lifestyle.
What to do there?
Agencies offer numerous different gondola tours, that you can book online. Some even include a serenading gondolier! Gliding through the Grand Canal is a must, since this is the main canal in whole Venice. Also depending on a tour, the gondolier will take you to the less explored, but no less beautiful corners of the city.
3. Orda Cave, Ural Mountains, Russia
A gypsum crystal cave system stretches for 5.1 km (3.2 mi) under the Ural Mountains, making it one of the longest underwater caves on Earth. Divers can enjoy an extraordinary visibility of over 46 m (50 yd) here – apparently the water gets filtered by the mineral surroundings, resulting in exceptional clarity.
Who can get there?
Only professional divers on special expeditions manage to explore the cave. As this is a relatively unexplored place it might be a challenging adventure for the professionals, who are determined to visit the least discovered places.
2. Underwater Waterfall, Mauritius
This is one of the most admirable and unique natural wonders in the world. This is a stunning optical illusion, created by an underwater slope, making the sediment of sand and silt sink. It is found on the southwestern shore of Mauritius and is the main attraction in this pristine place, which also provides great beaches.
Why to go there?
Tourists come to relax and enjoy unspoiled nature here. From white sandy beaches and warm water, to coral reef and mountains – visitors find diverse outdoor activities in Mauritius.
1. Whitehaven Beach, Queensland, Australia
This is one of the most desirable holiday destinations not only in the country, but in all over the world! The beach is famous for extremely crystal clear water and fusion of colors, made by sand. Warm water of the Coral Sea is perfect for bathing and diving: Whitsunday island is found in the middle of the Great Barrier Reef, which features numerous great diving spots.
Why to go there?
Travel agencies also offer air and water tours, that allow to admire the island from various angles. And of course sun bathing and swimming are favorite things to do here!