Melissani Cave, Kefalonia, Greece. The Melissani Cave is located about 2km from the Sami village on the island of Kefalonia. The cave lake is one of the most popular tourist attractions on the island.
On the outside, the cave is surrounded by trees and forests and on the inside, a magnificent site opens a rocky cave filled with crystal clear water.
In Greek mythology, the site is known as the Cave of the Nymphs. It has two big halls and an island in the middle. One of the halls opens on the surface and lets the light in, which makes the water so clear it seems that the boats are gliding through the air.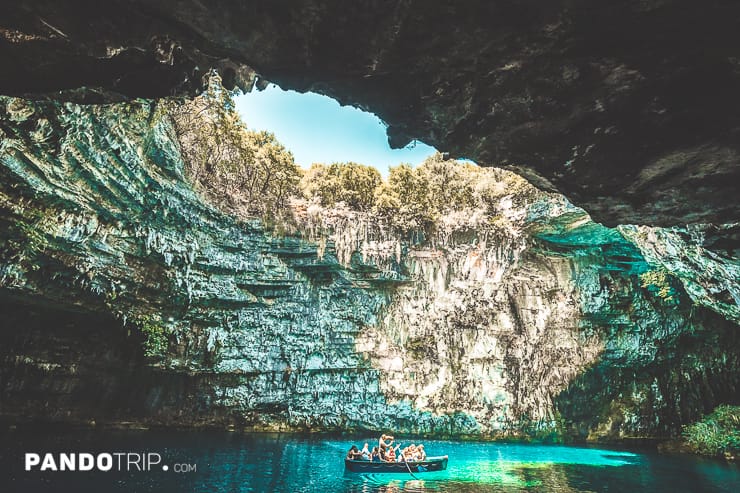 Why go there?
An impressive natural wonder and one of the main attractions on the beautiful resort island.
Can you swim in the Melissani cave?
Swimming is not allowed on Melissani lake. It's a boat ride only. However, there are many beautiful beaches nearby.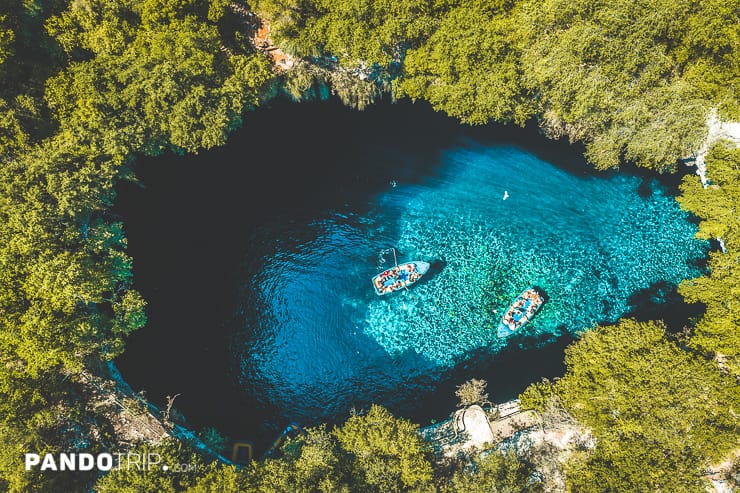 When to go there?
Talking about times of the day, different hours offers a different experience but the best time to visit the Melissani cave is in the middle of a sunny day. When the sun stands high above the lake it shines down through the collapsed roof to the turquoise waters of the lake.
How to get there?
The cave is easily reachable by car from Sami or Agia Efimia. If you do not have your transport you can take a bus.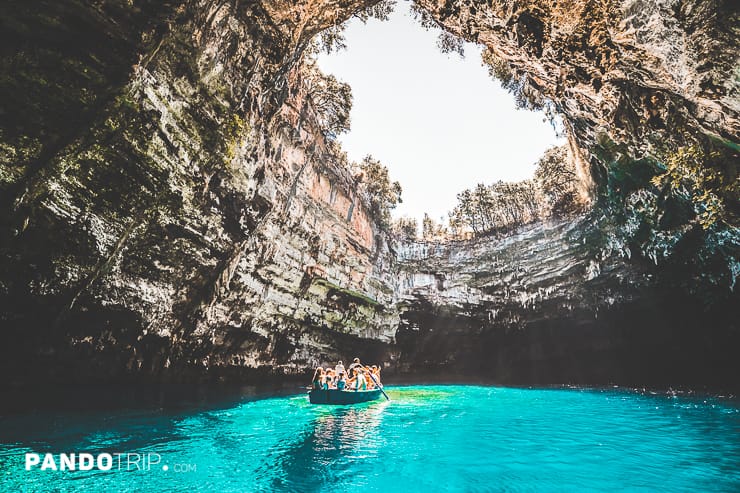 Useful information
The cave is open from May to October.
Opening hours 9:00-17:00
Boat trip takes around 15mins and the price is 7 EUR
Map location: Google Maps